Loyola de Palacio, European Commission vice-president in charge of transport and energy, welcomed the today`s European Parliament vote about…
Loyola de Palacio, European Commission vice-president in charge of transport and energy, welcomed the today`s European Parliament vote about the proposal of regulation to protect the rights of air passengers when facing denied boarding, cancellation of their flight or a long delay. The today`s vote is another step ahead which confirms the new levels of compensation, their extension to travel packages and the incorporation of cancellation`s compensations: this is an important day in our common effort to put the citizens at the heart of EU policies she said. The support given to these European Commission`s proposals will strengthen strongly the rights of passengers and I`m confident that European parliament and the Council will find in short time a final agreement on this very important issue.



Roughly one quarter of a million air passengers each year get a bad surprise at EU airports when checking-in for their flight. They have bought a ticket and reserved a place. They are then told by the operator that their flight has been overbooked and they have to take a later one. Denied boarding causes passengers great inconvenience and loss of time. Equally bad surprises are cancellations without warning and delays that leave passengers stranded for hours at an airport.



The text supported by today`s EP vote will replace the existing one, dating from 1991 which appeared insufficient, as it does not effectively deter airlines from denying boarding. It does not cover cancellations for commercial reasons or long delays. It does not apply to non-scheduled flights, chartered by tour operators. This will change radically with the new regulation.



The new regulation, when definitively agreed by the European Parliament and the Council within some months, will give passengers effective protection all-round by taking 4 main measures :



Extend air passenger rights to passengers of all kinds of flights.



The present regulation is limited to scheduled flights, about half the market. The new one will cover it all, that is both scheduled and non-scheduled flights (including air transport sold as part of a package holiday).



Cut denied boarding.



The new regulation will dramatically reduce the frequency of denying boarding against a passenger`s will. It would do so through a combination of two measures:




First, when expecting to turn passengers away, and before doing anything else, airlines and tour operators would be obliged to call for volunteers to surrender their seats in exchange for advantages; they would then agree the conditions of the exchange with them. Only if insufficient volunteers came forward, would they be allowed to deny passengers boarding against their will.




Second, if after all airlines or tour operators do deny passengers boarding, they would have to pay compensation at a dissuasive level:

o € 250 for flights of less than 1500 kms

o € 400 for flights between 1500 and 3500 kms

o € 600 for flights of 3500 kms or more




These amounts will have to be revised within 4 years.



This would create a strong incentive to make volunteering attractive and a powerful deterrent to deny boarding. Thanks to a volunteer system, in the United States most overbooked passengers give up their seats voluntarily and few are bumped off flights.



In addition to financial compensation, passengers denied boarding would continue to enjoy both these rights:




the choice between an alternative flight as soon as possible and reimbursement of their ticket in case the delay has made their journey pointless; and




care while awaiting a later flight (refreshments, meals, accommodation).

Volunteers would also be able to choose between an alternative flight and reimbursement of their ticket.




Minimise the inconvenience of cancellations.



When airlines or tour operators cancel flights and are responsible for doing so (under no extraordinary circumstance), passengers will have the right to compensation at the rate fixed for denied boarding (cancellation is denied boarding in an extreme form), unless they are informed two weeks before the scheduled time of departure, or they are informed on due time and re-routed at a time very close to the previous scheduled flight.



In addition to the financial compensation, these passengers would receive two other rights:




a choice between an alternative flight at the earliest opportunity and reimbursement of their ticket;




care while awaiting a later flight.




Assist passengers facing long delays.



Delays at EU airports are worsening and it is unacceptable to leave passengers stranded for hours. The new regulation would oblige to give assistance to the passengers affected by long delays (refreshments, meals, hotels), who will also have the choice between an alternative flight as soon as possible and reimbursement of their ticket. In addition, airlines would be obliged to care for passengers with special needs, such as those with reduced mobility or unaccompanied children. However, no compensation is foreseen for the normal delays as it is generally considered it would be unfair to oblige airlines to care for all delayed passengers, though many choose to do so, as delays are not always their fault.



This new regulation will apply to passengers:




departing from an airport located in the territory of a Member State,




or passengers departing from an airport in a third country to an airport in a Member State, unless they already receive benefits or compensation and were given assistance in that third country, if the operating air carrier of the flight concerned is a Community carrier.




It will concern all flights which means that the current rights, which are limited to regular flights, are going to be extended to charters and package holiday flights (in that last case the sole compensation will be considered, other rights being already covered by existing EU legislation).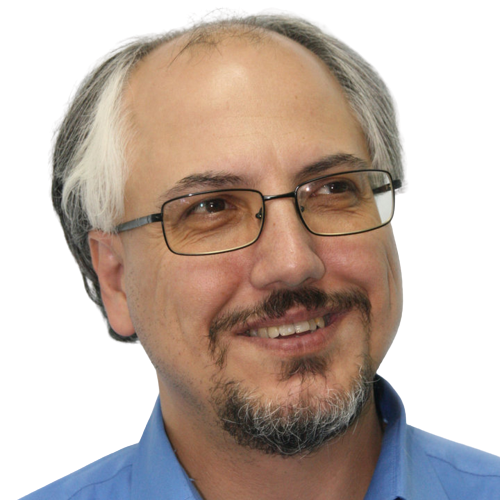 Theodore is the Co-Founder and Managing Editor of TravelDailyNews Media Network; his responsibilities include business development and planning for TravelDailyNews long-term opportunities.