Thomas Cook AG has launched a new cost reduction programme that is to be implemented with immediate effect…
Thomas Cook AG has launched a new cost reduction programme that is to be implemented with immediate effect. Triple C – Cash, Costs, Commitments is intended to ensure that, even with an escalation of the Middle East conflict, the company has sufficient liquidity (Cash), that expenditure for the current financial year is cut by a total of 250 million euro (Costs) and that both management and staff across the Group exploit every opportunity to increase profits in the short term (Commitments).



We have launched this new programme in order for us to meet our business targets in what will be a challenging year for our industry. It will also enable us to react quickly and flexibly to any further political and economic risks we may encounter during the current year, commented Stefan Pichler, Chairman of the Board and Chief Executive Officer of Thomas Cook AG.



Triple C will be applied throughout the Group and across all the markets in which Thomas Cook operates. Its aim, among others, will be to reduce overheads by 10 percent against the current budget, as well as travel and entertainment expenses by as much as 25 percent. Overtime will be reduced wherever possible, whilst a recruitment and investment freeze will be implemented with immediate effect. This mandatory cross-Group programme will include over 200 individual cost reduction measures.



By saving 250 million euro we are aiming to ensure that, in accordance with our plans, we achieve a positive operating result by the end of the financial year. added Mr. Pichler.



Structural changes safeguard our ability to compete



At the same time, the Supervisory Board has approved changes in the distribution of responsibilities within the Thomas Cook AG Management Board. This will create an organisational structure that is aligned with the Group`s future strategic development.



Our aim is to grow profitably through introducing new and innovative products and services and by entering new markets while, at the same time, sustainably cutting structural costs, continued Mr. Pichler.



Distribution of responsibilities at Board level with functional focus

With immediate effect, the duties of the Group Management Board will be aligned to support the new operating structure.



The Chairman of the Board and the Board Member with responsibility for Finance, have had their roles redefined accordingly, and the remit of the Board Member with responsibility for Product has been restructured. This position is being taken on by Dr. Peter Fankhauser whose focus will be to drive forward the worldwide development of the Group`s product portfolio, in order to reinforce the Group`s capability of innovation.



Responsibility for the operating businesses shifted to the individual markets

Responsibility for the day-to-day activities of each of the operating businesses is being increasingly moved into the markets. As a result, the national organisations will concentrate exclusively on their respective markets, and the sales and tour operating businesses based within each market will also co-operate even more closely with one another, whilst interfacing with the Group`s centralised units that include: Airline Systems, Hotel Purchasing and Destination Management, a number of which are to be redefined.




The responsibility for Germany (tour operator and sales) will remain with Dr. Peter Fankhauser, who will continue to lead this market, in addition to his function as Group Board Member.




The UK market will be led by Manny Fontenla-Novoa as CEO, as announced on 31 January 2003.




Wim Desmet will retain responsibility for the Western European market (Belgium, France, Netherlands). This area is of increasing importance to the Group given the development of a tour operating business in France under the Thomas Cook brand.




New International division has been established encompassing all other markets that operate as part of the Thomas Cook Group, including Eastern Europe, India, Egypt and Canada. These markets form the core of the Group`s growth strategy and Dr. Thomas Doring has been appointed responsibility for these markets, in addition to his role as Senior Vice President, Group Development.




All four sales markets will report directly to Stefan Pichler, Chairman of the Board and CEO.



Dr Fankhauser, Mr Fontenla-Novoa, Mr Desmet and Dr. Doring will, with the members of the Management Board, form the Executive Committee, which will meet every month to discuss operating matters, market developments and co-ordinate strategically important Group projects.



Airline activities brought together



The Group`s airline activities, under the leadership of Dr. Rudolf Tewes and Harry Hohmeister, will be realigned and report directly to the Chairman of the Board. The new cross-Group airline system will no longer be tied into the respective individual national organisations, and its existing structures will largely be centralised. Dr. Tewes will continue to run the Group`s entire airline operation and Harry Hohmeister will be responsible for capacity utilisation and control, internal and external sales and business management.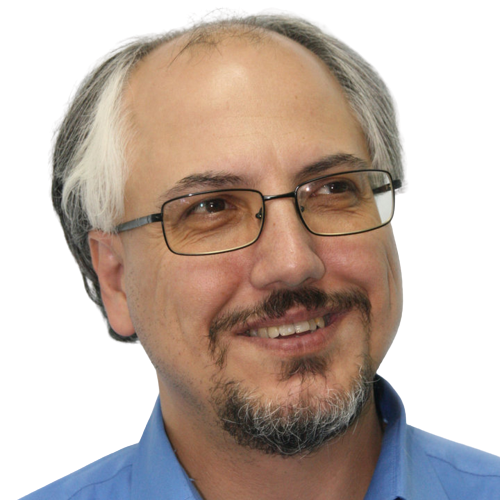 Theodore is the Co-Founder and Managing Editor of TravelDailyNews Media Network; his responsibilities include business development and planning for TravelDailyNews long-term opportunities.