Despite internal data showing most travelers booking cruises to the Caribbean, InsureMyTrip's customer survey results indicate that many travelers are very interested in the cruises that include European countries.
WARWICK, R.I. – InsureMyTrip announced the launch of the first-ever Cruise Guide. The Cruise Guide is a compilation of data-driven insights to help cruisers travel smarter in 2015.
To compile the research, a team of data scientists at InsureMyTrip analyzed online traffic and buying habits in order to identify trends. In addition to internal data, customer surveys and feedback from InsureMyTrip travel experts were also utilized to gauge insights on the cruise industry. Here are the results:
Travel trends from the 2015 Cruise Guide
Top5 Cruise Lines
Carnival     
Royal Caribbean
Norwegian
Celebrity
Princess
Top5 Destinations for Cruisers
Caribbean
Bahamas
Alaska
Italy
Mexico
States with Highest percentage of Travelers booking a cruise
Alabama
Mississippi
Florida
South Carolina
Georgia
Delaware
Arkansas
As part of the Cruise Guide, InsureMyTrip also surveyed 800 travelers. The survey reveals that a vast majority of cruisers have experienced some kind of travel disruption during a trip. The most common frustrations included cruise itinerary changes and medical issues. Health reasons also led the majority of travel insurance claims with travelers listing "medical care during a trip" as a top issue.
"The customer survey results show that the majority of cruisers will experience some kind of travel inconvenience that is completely out of their control," said CEO Jim Grace of InsureMyTrip. "Cruisers also clearly share unique healthcare concerns during a voyage; with medical issues resulting in many insurance claims. Despite these issues, most travelers appear to be pleased with their overall cruise experience and look forward to cruise vacation."
Cruise Woes
The poll reveals that most cruise passengers have experienced a travel disruption during a trip. Respondents could choose more than one answer:
56% Cruise itinerary change during a voyage
26% Seasickness
7% Quarantine
6% Stomach illness
Top travel insurance needs for Cruisers
Travelers, who voluntarily participated in this survey, had all researched or purchased travel insurance within the past 24 months. Out of those polled, 19% had filed a travel insurance claim for a cruise-related issue. Here are the top reasons for filing a claim:
Medical care required during cruise
Medical issue forced trip cancellation
Bad weather forced delay or cancellation of cruise
Missed flight led to delay or cancellation of cruise
Items stolen or lost during trip
Most Popular Cruise Destinations
Despite internal data showing most travelers booking cruises to the Caribbean, InsureMyTrip's customer survey results indicate that many travelers are very interested in the cruises that include European countries.
37% Caribbean
36% Europe
10% Alaska
17% Other
River Cruising Gains Speed
Seventy-seven percent of those polled have either been on a river cruise or would like to go on a river cruise. Twelve percent have no desire to go while 10% prefer larger cruise ships.
Top Travel Insurance Benefits for Cruisers
The InsureMyTrip research team also found that cruisers can make smarter choices about their travel insurance purchase based on flight data. For example, passengers with departing flights at busier airports are more likely to utilize a travel delay benefit and, therefore, may want to compare travel insurance policies with better delay protection.
"Our data indicates that when travelers are made aware of the probability of delays, they are more likely to compare and buy travel delay benefits during a purchase," says Melissa Caldarone, data analyst at InsureMyTrip.
Travel delay benefits vary with each travel insurance provider, generally between a 5 and 24-hour window. The benefit is designed to provide reimbursement for reasonable meals and accommodations while unable to travel.
Tip: Travelers must be delayed for a certain number of hours before this benefit can be applied. When comparing travel insurance, look for the minimum delay time to start qualifying for coverage as soon as possible.  
Missed Connection Benefit
The Cruise Guide estimates 80% of travel insurance consumers purchase a comprehensive policy. For those concerned about a delayed flight adversely affecting a cruise or tour departure, travelers may also want to ensure a missed connection benefit is included under a selected comprehensive travel insurance plan. This benefit is designed to provide travelers with coverage if a delayed flight (for example, of 3 hours or more) causes a traveler to miss a cruise departure.
In addition to travel delay benefits, travelers can also use comparison tools available at InsureMyTrip to review the following benefits available under comprehensive travel insurance plans:
Trip Cancellation
Trip Interruption
Baggage Delay
Cancel For Any Reason
Comprehensive travel insurance provides a variety of benefits including medical coverage, emergency travel services, baggage protection, and trip cancellation and interruption coverage.
Tip: Florida airports tend to be very busy during cruise season, so plan for delays.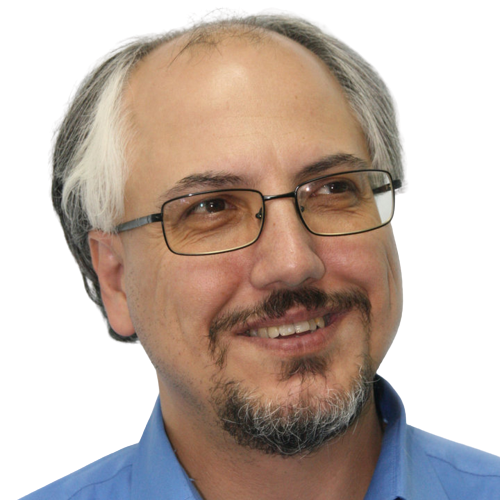 Theodore is the Co-Founder and Managing Editor of TravelDailyNews Media Network; his responsibilities include business development and planning for TravelDailyNews long-term opportunities.