The company welcomed its partners in a roadshow held in Athens on 31 May 2022.
ATHENS – At the Eleon Loft venue with stunning views of the Acropolis and the Lycabettus, ITA Airways, the new Italian national carrier presented to representatives of the Greek Press as well as Business Partners in the Greek market the new summer season 2022 flight schedule from and to Greece. ITA Airways was represented by Mr. Pierfrancesco Carino, Vice President International Sales, Mr. Aldo D'Elia, International Sales Development Manager and the local ITA Airways Team. The Event was effected with the collaboration of Athens International Airport. Mrs. Ioanna Papadopoulou, Director of Communications and Marketing of Athens International Airport attended the event.
ITA Airways, effective 1 st of June, offers three daily flights from Athens to Rome Fiumicino and viceversa. Furthermore, it has also included direct seasonal flights in August from Rome Fiumicino and Milan Linate to Corfu, Heraklion and Rhodes (from July to September). Also, in August the destination of Kefalonia, will be served from Rome Fiumicino and Thessaloniki from Milan Linate. With flight operation available since October 15, 2021, ITA Airways is an efficient and innovative air carrier that will be a reference point in providing Italy with quality connectivity with domestic, international, and intercontinental destinations, thus boosting tourism and foreign trade. This will result courtesy of a strategy that focuses on the best customer service, combined with digitalization and sustainability, declined in its environmental, social and governance aspects.
The 2022 ITA Airways summer season will also feature the most popular Mediterranean destinations with new flights to the islands of Italy, including Sardinia served from both Rome Fiumicino and Milan Linate, as well as Spain and Croatia, and seasonal flights in August from Rome Fiumicino and Milan Linate to Lampedusa, Pantelleria, Ibiza, Menorca, and Majorca. Also, in August the destinations of Dubrovnik and Split will be served from Rome Fiumicino. By the beginning of June, ITA Airways' program for the US market will be completed: in addition to the routes to New York, Miami and Boston – already operational with direct flights from Rome and Milan Malpensa (New York only) – the program includes the opening of Los Angeles, from June 1, with a direct flight from Rome Fiumicino.
The summer season will also see the addition of new flights from Rome Fiumicino to Buenos Aires and São Paulo starting from early June, as well as to Tokyo from the 2 nd of August. ITA Airways' 2022 summer season includes 63 new destinations, of which 22 are domestic, 34 are international and 7 are intercontinental. Thanks to code share agreements with the major international carriers, ITA Airways is continuing to grow its network via partnerships with other global carriers – giving a privileged access route to the markets of greatest interest for the Company, firstly and foremostly in Europe and America, but also in Africa and Saudi Arabia.
Codeshare agreements enable ITA Airways to reach the entire domestic network of other international carriers with direct flights from Rome Fiumicino and Milan Linate to their hubs. In all, 24 codeshare agreements have been signed so far, for a total of over 300 destinations served on which ITA Airways will use its own codes.
All ITA Airways flights can be purchased on the ita-airways.com website, from the ITA Airways Call Center, or from travel agencies and airport ticket offices.
Volare Programme
With a commitment to maximum customer focus, ITA Airways launched on October 15, 2021 "Volare", its new loyalty program, which is also accessible to American customers. It has been designed as an open ecosystem of services and products, made available by ITA Airways and its partners to ensure that customers have a unique, 360 ° travel experience of maximum value. Since March, the program has been enriched with new features that increase its flexibility and ease of use and offer frequent flyers everything they could desire from a program dedicated to them.
Volare is widening its strength based on the four values on which it was developed: "Freedom", "Personalization", "Choice", and "Connection": Volare is a "made to measure" program that consists of four exclusive Clubs, on an upward scale of increasing levels of premiumness and dedicated priority services: these are Smart, Plus, Premium and Executive. With every purchase on ITA flights, customers can accumulate the points they need to upgrade to the higher Club level and take advantage of various benefits and premium services.
Furthermore, beginning from Club Smart, as the access threshold increases, the advantage for the customer also increases in terms of multipliers and the services available.
There are already many subscribers to Volare, both from Italy and abroad. To date, the program has more than 361,500 members, of which over 40,000 are Elite members (i.e. Club Plus, Premium and Executive). This result is also important because it is consolidated on the international market: suffice to say that 35% of the participants in the Status Match campaign came from foreign companies.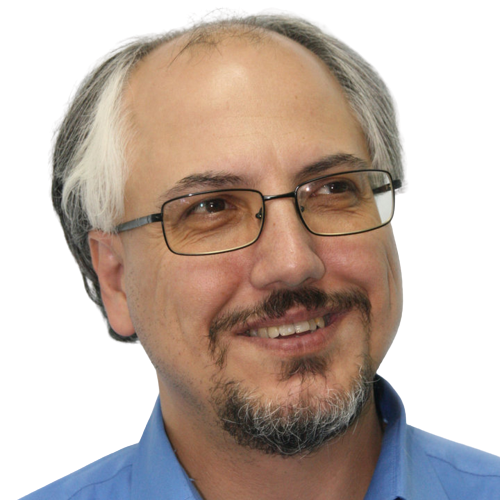 Theodore is the Co-Founder and Managing Editor of TravelDailyNews Media Network; his responsibilities include business development and planning for TravelDailyNews long-term opportunities.