Larger display areas for India and Indonesia, the partner country of ITB – Travel Technology and Gay &Lesbian Travel continue to grow at the world's leading travel trade show.
BERLIN – Worldwide demand for floor space at ITB Berlin is high, no more so than from exhibitors representing Arab and Asian countries and South America. The Travel Technology Hall (Hall 6.1) is already booked up and features leading companies in this market. At the eTravelWorld experts will be giving lectures and workshops debating the latest social media and mobile travel services topics. The Gay & Lesbian Travel section in Hall 2.1 is also set to expand.
David Ruetz, head of ITB Berlin: "Despite the economic difficulties around the world ITB Berlin is a place where the global trade industry can still do good business. The high level of demand from emerging destinations such as Asia and South America and the growth of popular markets such as Travel Technology are proof of how stable the global travel industry is."
Indonesia, the partner country of ITB Berlin 2013, is represented in Halls 26 and 4.1, where visitors can watch colourful stage events. This year the ITB Berlin Convention is celebrating its tenth anniversary, with numerous leading experts holding lectures and discussions. The show's Convention & Culture Partner is Azerbaijan, which in addition to being on the combined stand in Hall 3.2 is also showcasing the beauty of the Silk Road in Hall 7.2b. This year marks the second time that ITB Berlin, together with the United Nations World Tourism Organization (UNWTO), is highlighting developments on the famous Silk Road. At the ITB Berlin Convention sustainable tourism, climate change and water shortages are among the topics at this year's CSR Day.
A wide range of destinations
Good news from South America as well: all of its nations are represented at the travel trade show. Newcomers to ITB Berlin 2013 include South Sudan, which gained independence from Sudan on 9 July 2011 and is represented alongside other African countries. Arab countries such as Egypt, Jordan, Israel, Morocco, Tunisia, the United Arab Emirates and Libya have already booked their places at the world's largest travel trade show. Iraq occupies an even larger stand than last year. Yemen is back after an absence from ITB Berlin. Asian countries, including Indonesia, the Philippines, Taiwan and China are represented on larger stands. Hall 5.2b is fully occupied with India's displays and a number of Indian exhibitors have moved to Hall 5.2a, where the state of Uttarakhand is represented for the first time. Destinations such as Nepal and Bhutan are becoming increasingly popular and can be found in Hall 5.2a along with various independent exhibitors. After a number of years hosting their own stands Australia and New Zealand are combining again to present a joint display in 2013. This year Papua New Guinea can be found in the centre of Hall 5.2a.
Innovations and trends in Mobile Travel and Social Media
For many years Travel Technology, which can be found in Halls 6.1, 8.1 and 10.1, all of which are booked up, has been among the boom markets at ITB Berlin. Newcomers and regular exhibitors in the Mobile Travel and Social Media sections are presenting their innovations and new products in Hall 7.1c. At this year's eTravelWorld experts are again debating industry topics from a variety of angles. Among the topics are "The opportunities and risks of the social web for the travel industry" and "More efficient travel using eTravel, navigation and mobile travel guides." Visitors can find out about new trends at workshops and establish valuable contacts in the lounge. Due the high number of bookings hotel portals are also exhibiting in Hall 25. Hall 10.2 with its focus on cultural tourism is also booked up. For the first time, Brussels, Flanders and Wallonia are hosting their own stands in the hall.
Corporate social responsibility has been a major theme at ITB Berlin for many years. One of the most important events at ITB Berlin is the CSR Day, which forms part of the ITB Convention. Hall 4.1 also features an extensive programme of events on social responsibility in tourism and for the duration of ITB Berlin important discussions and information events are taking place on the large events stage.
Gay & Lesbian Travel an increasingly important market
Lesbian, gay, bisexual and transgender travel (LGBT) has long ceased to be a niche market. The fact that the Pink Pavilion in Hall 2.1 is booked up is proof of this. This year the now famous Vienna Gay Cafe is joined by a stand hosted by the city of Vienna. Newcomers to the Pink Pavilion are the New York resort The OUT NYC, Czech Tourism, the Monochrome Resort in Thailand and Indjapink, an Indian tour operator and pioneer of gay tours. Also attending again are the ITB partners TomOnTour/Diversity Management, the International Gay &Lesbian Travel Association (IGLTA), as well as numerous international co-exhibitors including Siegessaule, Spartacus, DERTOUR and Destsetters, and numerous co-exhibitors from Greece and Cyprus. On 8 March at the ITB Destination Days, an event at the ITB Convention, experts are discussing the future prospects of this market.
Focus on the Silk Road and the Danube region
Together with UNWTO ITB Berlin will be paying special attention to the development of tourism along the Silk Road. Following its successful launch last year a second edition of the Silk Road Ministers' Meeting is taking place on 6 March 2013. In Hall 7.2.b Azerbaijan, the Convention & Culture Partner of ITB, has information about the natural beauty as well as on developments along the famous Silk Road.
Seven of the ten countries bordering the Danube are joining forces at ITB Berlin 2013 with a common goal in mind, that of drawing visitors' attention to this region. Austria, Bulgaria, Germany, Hungary, Moldova, Romania and Serbia are providing information on the various aspects and diversity of this tourism region which shares many national borders. Events include a panel discussion at the ITB Berlin Convention on Thursday, 7 March 2013 from 12.45 to 1.30 p.m. and guided tours of the seven countries' stands, where one can find out more about the attractions of each Danube region. As part of a competition on the open weekend at ITB Berlin, visitors can obtain a stamp in their own "passport to the Danube" from each stand and will get a chance to win attractive trips to the region.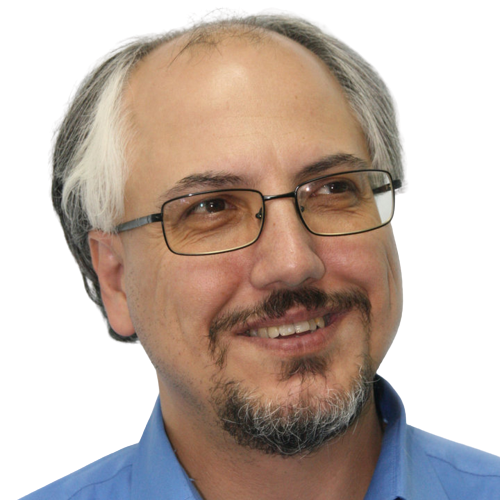 Theodore is the Co-Founder and Managing Editor of TravelDailyNews Media Network; his responsibilities include business development and planning for TravelDailyNews long-term opportunities.