Fast-growing Australian corporate travel platform reveals name change to Travelport Locomote and ambitious growth plans.
MELBOURNE — Australian corporate travel platform Locomote announced it has been re-named Travelport Locomote as it ramps up to its next phase of growth and expands to the United Kingdom. Travelport Locomote's recently appointed leadership team has been put in place to drive growth as the company takes full advantage of the unmet needs in corporate travel with its sophisticated corporate travel platform.
Travelport, which invested a majority stake in Locomote at the end of last year, continues to heighten its focus on the digital economy with its recently established, dedicated digital organisation — Travelport Digital — of which Travelport Locomote is a key strategic component.
Building on Travelport's heightened investment and firm belief in the Travelport Locomote value proposition, the leadership team will continue to focus on introducing a comprehensive suite of corporate products that are designed to support the unmet needs of today's sophisticated corporate traveler. These needs include the wish to self-serve through mobile devices and Travelport's acquisition of Mobile Travel Technologies (MTT), also part of Travelport Digital, last year will enhance the Travelport Locomote proposition.
"Our new name and extended proposition reflect the strength of our relationship with Travelport," said Sandra McLeod, CEO of Travelport Locomote. "I am very excited by the plans we have in place to grow our offering and expand into new territories and feel confident that, with the leadership of our new management team, we will be well placed to achieve our goals."
"Our focus remains unchanged," she added. "We will continue to deliver the very best solution for corporations and their employees, delivering experiences that redefine corporate travel."
"Over the last year, Travelport Locomote has experienced encouraging adoption, and we've signed strategic partnerships with world leading enterprises including insurance providers, expense management and more. The team has laid the groundwork to take Travelport Locomote to the next level."
Travelport Locomote has recently moved into a new and larger head office located in Queens Road, Melbourne, and is also planning to expand into the UK over the coming months.
The UK growth strategy will be spearheaded by recently-appointed Director of Sales & Support UK, Vicki Mills. Mills brings with her years of experience within both the corporate and leisure travel industries.
McLeod added: "the corporate travel industry is changing rapidly, driven by a shift in travellers' expectations as well as a demand for technology to address companies' need for increasingly efficient business solutions."
"We have focused on building an exceptional executive team of experienced travel industry leaders with the view to building on our success to date and setting the Travelport Locomote platform up for long-term success."
"The combination of sophisticated corporate travel technology, a team of experienced industry leaders and the global support of Travelport is the key point of difference that makes Travelport Locomote a truly scalable corporate travel platform," said McLeod.
"Our focus over the next twelve months will be on building on our success in the Australian market, continuing to grow our team and remaining laser focused on continually enhancing our product. It's an exceptionally exciting time to not just be part of the global travel industry, but to play a part in redefining it."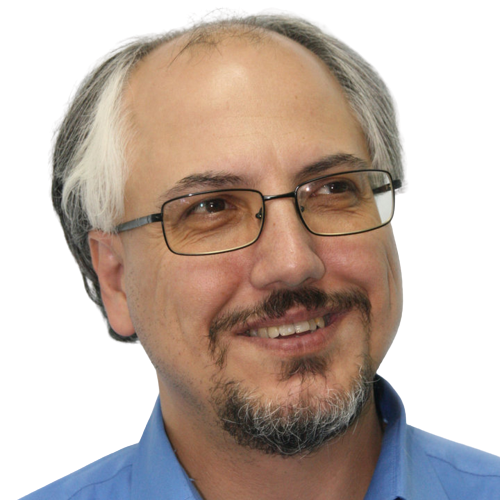 Theodore is the Co-Founder and Managing Editor of TravelDailyNews Media Network; his responsibilities include business development and planning for TravelDailyNews long-term opportunities.