Protravel joins 'One Caribbean Family' Ambassador campaign to educate travelers that they can support the Caribbean by visiting the region this Fall and Winter.
NEW YORK – Protravel International – one of the travel industry's leading luxury travel agencies with an award-winning reputation – is joining the "One Caribbean Family" Ambassador education and awareness campaign by sharing some favorite fall and winter travel tips from its best-in-class agents.
Together with the Caribbean tourism industry, Protravel aims to educate travelers on a mutually beneficial solution to show support for the Caribbean islands and help stabilize the regional economy while clients can still enjoy an unforgettable vacation not far from home. The areas recommended by Protravel agents include, but are not limited to, the Bahamas, the Dominican Republic, Nevis and Saint Kitts, Antigua, Saint Lucia, Barbados, and Canouan.
"Joining the 'One Caribbean Family' Ambassador campaign is important to Protravel and to our agents who are committed to supporting Caribbean destinations and the economy of the entire region," said Gail Grimmett, President of Protravel International. "Particularly for our East Coast clients, the Caribbean is a very popular vacation destination, in part, due to the proximity for a long-weekend getaway, convenient flights, warm weather, and beautiful beaches. We want to make sure travelers are aware that over 70 percent of the destinations in the Caribbean were not affected by the recent hurricanes and are open for business."
"As the temperatures start to drop, our Pros are happy to offer some hot tips for great getaways," said Grimmett.
The Bahamas – Eleuthera or Paradise Island
"Harbour Island, Eleuthera, is my favorite quiet island with beautiful bright pink sand beaches along its eastern shore. Travelers can enjoy horseback riding on the beach, diving, boat charters to other small islands, and good food." – Diane Beber, Protravel (Miami, FL)
"Another great place in the Caribbean is the One & Only Ocean Club on Paradise Island in the Bahamas – it is completely renovated and simply beautiful!" – Ann St Hilaire, Protravel (New York, NY)
The Dominican Republic
"When visiting the Caribbean, my favorite resort is Tortuga Bay Resort & Club in the Dominican Republic, which just reopened on November 1 after a complete renovation. Its luxurious beachfront villas offer privacy and its oceanfront golf courses, breathtaking panoramic ocean views. In the Dominican Republic, resorts did not sustain hurricane damage and the area offers great activities for the entire family."– Ann St Hilaire, Protravel (New York, NY)
Saint Kitts or Nevis
"Both, St. Kitts and Nevis, are great destinations for a warm getaway in the fall or winter with the entire family or just your partner. Nevis is the smaller of the two islands and known for its old-style charm and beautiful beaches, but also for being very green. Saint Kitts is great for active travelers who want to discover its rainforest mountains or for visitors who want to enjoy their time on the beaches of white, gray, and black sands. Opening in November, Park Hyatt St. Kitts is an ultra-luxury hotel in the heart of Banana Bay." – Denise Bonnici, Protravel (New York, NY)
Antigua
"Antigua has it all: sightseeing, museums, nightlife, water sports, wildlife adventures, and relaxation. I recommend a stay at Jumby Bay Island, Antigua, for the unique private island setting amid tropical foliage and pristine white beaches and the colorful starfish that come so close to shore. The resort is known for its fabulous villas with private pools and its exceptional food." – Paula Rybacki, Protravel (Florida Keys)
Saint Lucia
"Saint Lucia offers travelers a memorable high-end luxury experience and a variety of boutique accommodations. It is the perfect island for adventurers and hiking enthusiasts with its tapered mountains, the Pitons, on its west coast, volcanic beaches, and trails leading through the rainforest to some of its magnificent waterfalls. An absolute must to be able to get around the island: a rental car." – Elaine Pesky, Protravel (New York, NY)
Barbados
"Travelers should consider a trip to Barbados, a cruise-ship port with colonial buildings, great beaches, botanical gardens, where they can enjoy afternoon tea, the national sport, cricket, or visit the Harrison's Cave formation. Barbados is known for its white and pink sand beaches, laid back atmosphere, and touch of British gentility. For clients who desire to stay at a boutique hotel, the Colony Club is a great choice and provides wonderful ambience, fine food, service, and tennis courts." – Loesken Vanderpoel, Protravel (Chicago, IL)
Canouan
"The small Caribbean island of Canouan, belonging to St. Vincent and the Grenadines, is a great vacation destination with its beautiful white beaches and calm waters just 20 minutes from Barbados. The island is small and the perfect place for a romantic getaway to relax and rejuvenate your senses. I recommend a stay at the Pink Sands Club, which is a romantic and glamorous luxury beach hotel with five-star dining and stunning ocean views." – Frank Toth, Protravel (New York, NY)
With an award-winning reputation, Protravel International is a recognized leader in corporate and luxury travel. Protravel was founded in 1984 and is headquartered in New York City. Protravel has grown to 20 locations throughout the United States and the United Kingdom, plus a network of hosted agents throughout the U.S.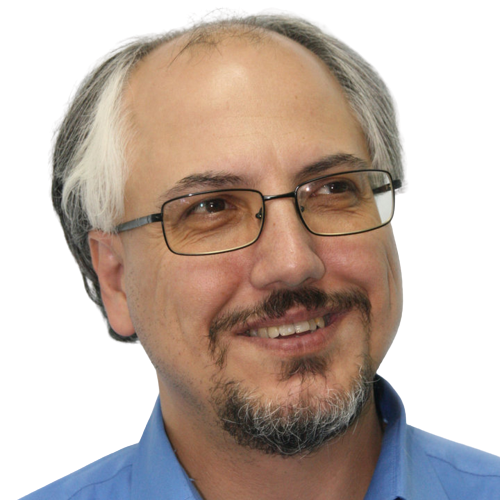 Theodore is the Co-Founder and Managing Editor of TravelDailyNews Media Network; his responsibilities include business development and planning for TravelDailyNews long-term opportunities.