A total of 152,280 runway operations were completed in 2017, which is 14.4% more than over 12 months of 2016. The maximum serviced take-off weight increased by 18.9% to 5,304,467 tons.
In 2017, Pulkovo Airport served a total of 16,125,520 passengers, which is 21.6% more than in 2016. This is the largest number of passengers ever using the airport of St. Petersburg in one year. The previous record dates back to 2014 when Pulkovo Airport had 14.3 million passengers.
Domestic flights carried 9,953,685 passengers in 2017, which exceeds the figures of 2016 by 17.4%. International flight traffic grew by 29% from 6,171,835 passengers in 2016.
A total of 152,280 runway operations were completed in 2017, which is 14.4% more than over 12 months of 2016. The maximum serviced take-off weight increased by 18.9% to 5,304,467 tons.
The peak passenger traffic day was July 1, 2017, when Pulkovo Airport welcomed guests and participants of the 2017 FIFA Confederations Cup. On this day, the St. Petersburg airport received 66,835 passengers, which was the largest number of passengers served in one day in the airport's history. July once again was the busiest month of the year, serving 1,917,052 passengers in 31 working days.
"Pulkovo Airport reached a historic record for passenger traffic in 2017 and showed one of the largest increases in passenger traffic numbers on the market. Stable currency exchange rates and other macroeconomic factors were among the main drivers of growth. Additionally, the operator of the airport continued working with the St. Petersburg City Government to expand the route network of Pulkovo Airport. Attracting new Russian airlines and foreign carriers, including LCCs, and launching new flight destinations helped connect Russia's northern capital with a number of cities in Europe and Asia. Thanks to a broad range of rates and services offered by the airlines, we created new opportunities for business and tourist travel to and from St. Petersburg," said Vladimir Yakushev, General Director of Northern Capital Gateway LLC, managing company of Pulkovo Airport.
Rossiya Airlines, Aeroflot and S7 Airlines, which increased the number of routes flown from St. Petersburg from 2 to 12 over the year, as well as Ural Airlines and Utair were among the leading airlines in terms of air traffic in Pulkovo Airport. These carriers brought 9,735,645 passengers to the airport, which constituted 60.4% of the total passenger traffic for this period. Lufthansa, Belavia, Uzbekistan Airways, KLM and Turkish Airlines were among the leading foreign carriers in Pulkovo. Their flights served 1,199,679 passengers or 7.4% of the entire passenger traffic in St. Petersburg's airport in 2017.
New Travel Opportunities
Last year, seven new airlines started scheduled flights from St. Petersburg Airport. These included Nordica (Estonia), Cyprus Airways (Cyprus), Tunis Air (Tunisia), Azimuth, a new Russian airline, Qatar Airways (national carrier of Qatar and the best airline of the world in 2017 according to Skytrax), Wizz Air (the largest low-cost airline of Central and Eastern Europe), and Buta Airways (Azerbaijan), this country's newest low-cost carrier.
Sixteen new destinations were added to the geography of flights from and to Pulkovo in 2017, including flights to Venice (Alitalia), Vorkuta (Komiaviatrans), Kavala (Ellinair), Catania (Alitalia), Liege (VIM-Avia), Tallinn (Nordica), Wuhan (VIM-Avia), Budapest (Wizz Air), Namangan (Ural Airlines), Verona (S7 Airlines), Grozny (Utair), Doha (Qatar Airways), Salzburg, Innsbruck, Lyon and Turin (S7 Airlines).
In 2017, Pulkovo Airport welcomed two new types of aircraft: Bombardier CS300, one of the most advanced narrow-body airliners, and Boeing 787 Dreamliner, one of the world's most comfortable and efficient long-haul aircraft.
New Passenger Services at the Airport
Fast Track Service was launched in Pulkovo in 2017 for passengers traveling without luggage on domestic flights. A separate designated security checkpoint area for this category of passengers will allow them a shortcut through the airport's pre-flight formalities. Additionally, Pulkovo introduced Delimobil, a per-minute car rental service, and opened several new eateries and shops. In the spring of 2017, Pulkovo Airport launched a program offering regular tours of the airport to high school and university students.
In 2017, Northern Capital Gateway LLC cooperated with various St. Petersburg-based companies and organizations to set up 10 photo exhibits at the airport on the topics of travel, industry, philanthropy and art. A total of 15 special events for passengers were arranged in cooperation with different airlines, including Days of National Culture, holiday celebrations and promotional events.
Operating Results of December 2017
In December 2017, Pulkovo Airport had 1,082,041 passengers, which was 10.2% more than over the same period last year.
The traffic volume on domestic flights increased by 7.1% as compared to last year, with 750,198 passengers traveling.
International flights served 331,853 passengers, which exceeded the numbers of 2016 by 17.8%.
The number of runway operations at Pulkovo Airport reached 11,278 in December 2017, which is 2.1% more than in December 2016. The volume of maximum take-off weight at the airport increased by 2.7%, reaching 371,316 tons.
Rossiya Airlines, Aeroflot, S7 Airlines, Ural Airlines and Pobeda were among the leading Russian airlines in terms of passenger volume to Pulkovo Airport in December 2017. They brought a total of 684,580 passengers to the airport, 63.3% of the total number of passengers using Pulkovo over that period. Leading foreign airlines in terms of passenger traffic in December were Lufthansa, Belavia, Uzbekistan Airways, Air Astana and airBaltic. These airlines brought 82,523 passengers to Pulkovo, which constituted 7.6% of the total passenger traffic of St. Petersburg airport in December, 2017.
In 2017, Pulkovo Airport provided flights to 155 destinations within Russia and abroad, with scheduled services offered by 72 airlines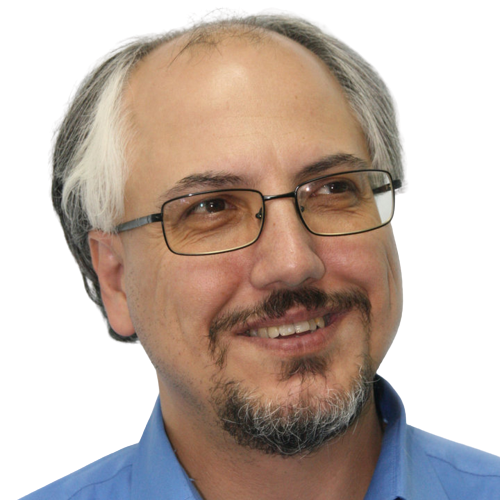 Theodore is the Co-Founder and Managing Editor of TravelDailyNews Media Network; his responsibilities include business development and planning for TravelDailyNews long-term opportunities.