The Emirates wide-body aircraft, Airbus A380-800 double-decker, offers 14 Private Suites in First Class, 76 fully flat-bed seats in Business Class and 429 seats in Economy Class.
On October 25, 2018, Pulkovo Airport welcomed the first-ever Airbus A380-800 in the history of St. Petersburg. Emirates flagship aircraft and the largest passenger jet in the world will operate four flights on the Dubai – St. Petersburg route for the approaching autumn school holidays, on October 25-28, 2018.
Vladimir Yakushev, CEO of Pulkovo International Airport operator Northern Capital Gateway LLC said: "Pulkovo International Airport and Emirates have been partners since 2011. We are proud to see one of the world's leading airlines grow and expand its services in St. Petersburg, offering Emirates' exclusive travel opportunities from the city. The temporary A380 flights on the Dubai to St. Petersburg route demonstrate the high potential for passenger demand from both sides. Pulkovo International Airport is certified and fully equipped to handle an aircraft of such type. Should the airline decide to further use it on St. Petersburg route for the peak periods or other occasions, Pulkovo team will provide the aircraft handling and passenger services according to Emirates highest standards."
Vadim Besperstov, Emirates Manager for Russian Federation and CIS said: "It is a pleasure to share this historical moment in aviation with our partners from Pulkovo International Airport and Airbus. The arrival of our double decker aircraft is not only a testament to the airport's readiness to handle the A380 operations, but also reflects the healthy passenger demand on our Russian routes. We thank our partners at Pulkovo International Airport and Airbus who have made this temporary operational change a success. Russia is a very important market for us and we remain committed to serving the country."
Julien Franiatte, Head of Country Russia, Airbus, noted: "The A380 is a hit with passengers. This aircraft offers unprecedented level of comfort while being the quietest in its class. We are glad that thanks to Emirates, our biggest customer and operator, we have a new airport in the A380 network and that St. Petersburg travelers will have the chance to try this great aircraft in the coming several days."
The Emirates wide-body aircraft, Airbus A380-800 double-decker, offers 14 Private Suites in First Class, 76 fully flat-bed seats in Business Class and 429 seats in Economy Class. The Emirates A380 is renowned for its First Class Private Suites, Shower Spas and Onboard Lounge for First Class and Business Class passengers, offering a wide range of drinks and canapes, as well as space to socialise or simply relax. Customers travelling on the main deck in Economy Class can enjoy comfortable seats with a pitch of up to 33 inches. Passengers in all classes can indulge in the 13-time award-winning ice in-flight entertainment system with a choice of up to 3,500 channels on-demand, including Russian content. All customers can enjoy free Wi-Fi and stay connected throughout their journey. As with all Emirates flights, passengers can enjoy the generous baggage allowance of up to 35kg in Economy, 40kg in Business and 50kg in First Class.
Travelers flying with Emirates can stop over in Dubai for a few days on their way to one of over 160 destinations in the world. Dubai offers everything a visitor could want, from shopping at some of the largest malls in the region to dining options, which will spoil anyone for choice. Visitors can also enjoy beaches, family-friendly hotels, theme parks, and even ski slopes at the Mall of the Emirates. Having become the fourth-most-visited city in the world, Dubai is known for its eclectic mix of offerings, from futuristic architecture to vibrant traditional culture.
For the first nine months of 2018, Emirates served 121,000 passengers at Pulkovo St. Petersburg Airport, showing a 6% increase year-on-year. Emirates operates daily scheduled service from St. Petersburg to Dubai on highly comfortable and capacious aircrafts Boeing 777-300ER and Boeing 777-200LR.
Emirates operates the largest A380 fleet with 105 aircrafts in service and another 57 pending delivery. Temporary flights on Emirates A380 between St. Petersburg and Dubai are performed from 25 to 28 October, 2018.
Pulkovo Airport ranks fourth in Russia in terms of passenger traffic. For the first nine months of 2018, St. Petersburg airport served 14 million passengers, which is 11% more than for the same period of 2017. The Northern Capital Gateway International Consortium has been the main operator of Pulkovo International Airport since 2010. The company manages the airport under a public-private partnership agreement with the city of St. Petersburg, and implements the airport reconstruction and development project.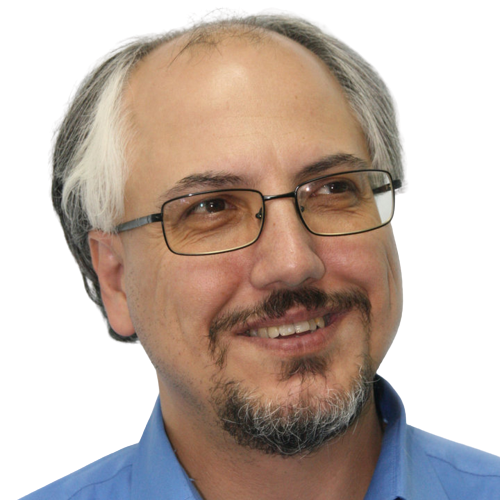 Theodore is the Co-Founder and Managing Editor of TravelDailyNews Media Network; his responsibilities include business development and planning for TravelDailyNews long-term opportunities.