Close in bookings and yields in Dec./Jan. badly damaged by Omicron restrictions. 720 new routes and 15 new bases were announced for FY22/FY23.
Ryanair Holdings on 31 January reported a Q3 net loss of €96m, compared to a PY Q3 loss of 321m. euros. During this 3-month period:
| | | | |
| --- | --- | --- | --- |
| Q3 | 31 Dec. 2020 | 31 Dec. 2021 | Change |
| Customers | 8.1m | 31.1m | +286% |
| Load Factor | 70% | 84% | +14pts |
| Revenue | €0.34bn | €1.47bn | +331% |
| Op. Costs | €0.67bn | €1.59bn | +136% |
| Net Loss | (€321m) | (€96m) | n/m |
Ryanair's CDP1 climate protection rating improved from "B-" to "B".
Q3 traffic rebounded strongly by 286% from 8.1m to 31.1m.
Close in bookings and yields in Dec./Jan. badly damaged by Omicron restrictions.
UK CCFF £600m loan was repaid in Oct. (5 months early).
41 B737-8200 "Gamechangers" delivered up to 31 Dec.
720 new routes and 15 new bases were announced for FY22/FY23.
Fuel hedged well below spot prices (Q4 100%; FY23: H1 80% & H2 70%).
S.22 capacity on sale at 114% of S.19 (pre-Covid).
5-year growth accelerates to 225m guests p.a. by FY26 (prev. 200m p.a.).
Ryanair's Michael O'Leary, said:
ENVIRONMENT: "Every passenger who switches to Ryanair from legacy airlines cuts their CO₂ emissions by up to 50% per flight. Over the next 5-years our traffic will grow by 50% to 225m p.a. This growth will be delivered on a fleet of new B737 "Gamechanger" aircraft, which offer 4% more seats, but burn 16% less fuel and reduce noise emissions by 40%.
Our work with the EU, fuel suppliers, and aircraft manufacturers to accelerate sustainable aviation fuel (SAF) supply continues, in partnership with Trinity College Dublin. Ryanair hopes to power 12.5% of our flights using SAF by 2030. Ryanair aims to cut CO₂ per passenger/km by 10% to less than 60 grams by 2030. We are working with A4E and the EU Commission to accelerate reform of the Single European Sky, to minimise ATC inefficiency and delays which will significantly lower fuel consumption, CO₂ emissions and flight delays.
In Q3 Ryanair published our "Aviation with Purpose" sustainability report highlighting ambitious environmental and social targets over the coming years and mapping out Ryanair's path to net carbon zero by 2050. Our environmental strategy, and progress to date, enabled CDP to upgrade Ryanair's climate protection rating to B from B- in Dec. 2021. This is a significant advance towards our goal of an independent climate "A" rating within the next 2 years.
SOCIAL: Our 5-year growth plan will create over 6,000 new well paid jobs for highly trained pilots, cabin crew and engineers all over Europe. Last Oct. Ryanair invested 50m euros in a cutting-edge Aviation Skills Training Centre in Dublin and we plan to invest over 100m euros in 2 more, high skills, training centres (one possibly in Spain/Portugal and one in CEE) during this period. To facilitate this growth, Ryanair recently ordered up to 8 CAE full flight simulators (at a value of over $80m). The first of these new sims delivers in FY23.
Following the success of our first Customer Panel meeting in Sept., the Panel will meet again in Madrid in the Spring. We have implemented many of these customer suggestions, including a Day of Travel service in the Ryanair App to assist customers with live updates through every step of their Ryanair journey, a new Ryanair wallet for speedy refunds and an online self-service hub. Our unbending commitment to delivering our customers the lowest fares, the most on-time flights, an industry lowest CO₂ emissions and friendly customer service has seen Ryanair record its highest ever customer satisfaction ("CSAT") score of 89% in Q3. Our on-time performance in the 3rd quarter, including the busy Christmas/ New Year period, was excellent with almost 90% of all Ryanair flights arriving in "on-time".
COVID-19 – RECOVERY: We delivered a strong traffic rebound in Q2 (Sept. quarter) following the successful rollout of the EU Digital Covid Certificates ("DCC") in July, and the relaxation of EU travel restrictions. Q3 got off to a good start with strong bookings for the Oct. mid-term break, and less confusion (in Oct.) about the UK Govt.'s absurd 'traffic light' system. Ryanair's load active/yield passive recovery strategy saw Oct. traffic rise to 11.3m (84% load factor). Our Nov. load factor improved to 86% (10.2m guests), albeit at lower fares. The sudden emergence of the Omicron variant (late Nov.), and the media hysteria it generated in Dec., forced many European Govts. to reimpose travel restrictions in the run-up to Christmas, which significantly weakened peak (close-in) Christmas & New Year bookings and fares. As a result, Dec. traffic slowed to just 9.5m (with a lower 81% load factor), well behind the expected target of 11m guests. Jan. capacity was cut by 33% on 22 Dec. which lowered the Jan. traffic target from 10m to between 6m-7m customers. We hope that the rollout of booster vaccines across Europe in recent weeks, and growing evidence that Omicron is less virulent than other variants, will enable EU Govts. to remove travel restrictions and restore consumer confidence in inter EU air travel well in advance of Easter and peak S.22.
The Covid-19 crisis accelerated the collapse of many European airlines including Flybe, Norwegian, Germanwings, Level, Stobart and led to material capacity cuts at many others including Alitalia, TAP, LOT, SAS, etc. The tsunami of State Aid from EU Govts. to their insolvent flag carriers (Alitalia, Air France/KLM, Iberia, LOT, Lufthansa, SAS, TAP and others) will distort EU competition and prop up high cost, inefficient, flag carriers for some years. Ryanair was one of very few airlines during the Covid crisis to place significant new aircraft orders, to expand our airport partnerships and to secure lower operating costs so that we can pass on even lower fares on many new routes during the post Covid recovery. Together with our airport partners, we are leading Europe's traffic recovery and we plan to deliver accelerated traffic growth and jobs over the next 5 years.
GROWTH: Over the past 9 months our Route Development team continued to work with like-minded airport partners to negotiate lower airport costs, recovery incentives and growth deals. In addition to 15 new bases (Agadir, Billund, Chania, Corfu, Cork, Madeira, Newcastle, Nuremberg, Riga, Stockholm, Venice (Marco-Polo), Venice (Treviso), Turin, Zadar & Zagreb), 720 new routes were announced and low-cost long term growth deals were extended in Stansted (to 2028), Bergamo (2028), Manchester (2028), East Midlands (2028) and Charleroi (2030). Our Group has doubled its capacity in Rome (FCO), Lisbon, Vienna and we will base a record 33 aircraft in Dublin for S.22. Regrettably, our 5 aircraft base at Frankfurt Main will close in Mar. as Frankfurt's price increases rendered it unable to compete with the many low cost airports across Europe and Germany (Nuremberg) seeking to accelerate traffic recovery and growth.
Up to the end of Q3, Ryanair has taken delivery of 41 B737-8200 "Gamechanger" aircraft and we hope to have over 65 new aircraft in our fleet for peak S.22 when our capacity will be approx. 114% of S.19 (pre-Covid) levels. These Gamechangers widen the cost gap between Ryanair and all other European airlines for the next decade. Their operational reliability, fuel consumption and CO₂ emissions have so far exceeded guidelines, with universally positive passenger and crew feedback. Based on our 210 order book and available fleet capacity, the Ryanair Group plan to accelerate traffic growth over the next 5 years. From a pre-Covid annual traffic of 149m, we now expect to grow by 50% to over 225m guests p.a. by FY26 (previously 33% growth to 200m p.a.).
Q3 FY22 BUSINESS REVIEW:
Revenue & Costs
Q3 scheduled revenues increased 345% to 0.79bn euros as traffic recovered strongly from 8.1m to 31.1m guests (at an 84% load factor). Despite a strong start to Q3, especially the school's mid-term break in Oct., the Omicron variant, and return of travel restrictions in early Dec., significantly damaged (higher yielding) close-in Christmas & New Year bookings. Ave. fares in Q3 were just 25 euros (down 24% on the same quarter pre Covid). Ancillary revenue delivered a solid performance, generating 22 euros per passenger (+8%), as guests choose priority boarding and reserved seating. Total revenues increased by over 330% to 1.47bn euros in Q3.
While sectors more than doubled (+220%) and traffic rose 286%, operating costs increased by just 136% to €1.59bn, driven primarily by lower variable costs such as airport & handling, route charges and improved fuel burn as more Gamechangers enter the fleet (offset by the higher cost of jet fuel). Lower costs, coupled with rising load factors, saw unit cost per passenger in Q3 (ex-fuel) reduce to €32, an excellent performance.
Our fuel requirements are almost fully hedged for Q4 FY22 (over 60% jet swaps at $580 per metric tonne, with caps hedging the balance at $750). H1 FY23 is 80% hedged (60% jet swaps at $620 and 20% caps at $715) and H2 FY23 is 70% hedged at $640. Carbon credits are fully hedged for FY22 and 80% hedged for FY23 at 24 euros and 45 euros per EUA respectively (well below the current spot price of c.85 euros). Ryanair's very strong and sensible hedging policy will deliver significant savings for all our customers and shareholders at a time when many airline competitors have unwisely reduced or abandoned sensible hedging strategies.
Balance Sheet & Liquidity
Ryanair's balance sheet is one of the strongest in the industry with a BBB (stable) credit rating (S&P and Fitch), almost €bn euros cash (at 31 Dec.) and 90% of our B737 fleet unencumbered. In Oct. the Group repaid its UK CCFF £600m loan 5 months early. During the Covid crisis, net debt has risen to over 2bn. euros. We plan to reduce this net debt to zero as quickly as possible over the next 2 years. Strong operating cashflows, offset by 0.8bn euros capex (mainly Gamechanger deliveries and aircraft deposits), drove a slight reduction in net debt to €2.1bn at 31 Dec. (31 Mar.: 2.3bn. euros). The strength of Ryanair's balance sheet ensures that the Group is well poised to capitalise rapidly on the many growth opportunities that exist in Europe into the post Covid-19 recovery in 2022 and 2023.
OUTLOOK: The outlook for pricing and yields for the remainder of FY22 is hugely uncertain. As announced on 22 Dec., our Jan. capacity was cut by 33% (reducing traffic from approx. 10m to between 6m-7m). While recent bookings have improved, following easing of travel restrictions, the booking curve remains very late and close-in, so Q4 traffic requires significant price stimulation at lower prices to quickly recover load factors which suffered steep declines due to the Omicron collapse in bookings over the Christmas/New Year period. Ryanair's full year traffic forecast remains unchanged at 'just under' 100m passengers, but due to Covid uncertainty the FY22 net loss guidance remains within a wider than normal range of 250m to 450m. euros. This outturn is hugely sensitive to any further positive or negative Covid news flow and so we would caution all shareholders to expect further Covid disruptions before we here in Europe and the rest of the world can finally declare that the Covid crisis is behind us."
ICAO Council discusses Report on Fact Finding into Ryanair FR4978
In the first meeting of its 225th Session, ICAO Council member States considered the ICAO Secretariat's Report on the Fact Finding Investigation into the events surrounding the diversion of Ryanair flight FR4978 on 23 May 2021.
Also taking part in the discussions were official representatives of non-Council States considered to have a special interest in the proceedings namely, the Republic of Belarus, Lithuania, Poland and Ireland.
A point of convergence from States' discussions included the Council's appreciation to the ICAO fact finding investigation team for the exhaustive analysis undertaken, and the high quality of the report it produced.
The Council expressed concern at the gaps in information provided by Belarus and the inconsistences contained in the evidence available at the time of the investigation in relation to crucial aspects of the factual reconstruction of the events, and highlighted that the bomb threat against FR4978 was deliberately false and had endangered the safety of an aircraft in flight.
The Council further recalled that communicating false information which endangers the safety of an aircraft is an offence under the Montreal Convention, and in this connection, strongly condemned such practices.
In light of some newly emerging information relating to the FR4978 events and timeline, the Council requested the ICAO investigation team to continue its work with a view to establishing the missing facts, including in connection with the related ongoing criminal and other investigations, and to report to it any further findings.
Additionally, the Council called upon all Member States and other relevant stakeholders, to continue to collaborate with the ICAO investigation, and requested the President of the Council to eventually forward the final Fact Finding Investigation Report to the United Nations Secretary-General.
[1] CDP – Carbon Disclosure Project is an independent, non-profit, global environmental reporting organisation.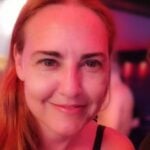 Tatiana is the news coordinator for TravelDailyNews Media Network (traveldailynews.gr, traveldailynews.com and traveldailynews.asia). Her role includes monitoring the hundreds of news sources of TravelDailyNews Media Network and skimming the most important according to our strategy.
She holds a Bachelor's degree in Communication & Mass Media from Panteion University of Political & Social Studies of Athens and she has been editor and editor-in-chief in various economic magazines and newspapers.