Air Traffic Control staff shortages/strikes crisis is disrupting millions of passengers this Summer.
Ryanair called for urgent action by the EU Commission and European Governments to arrest the alarming deterioration in Europe's ATC services during the months of May and June, and prevent a full meltdown of ATC services this summer.
In May 2018:
Over 117,000 flights were delayed with 61% (over 71,000 flights) due to ATC staff shortages and strikes.
Over 56,000 flights were delayed more than 15 minutes, a fourfold increase on the 14,000 flights delayed more than 15 minutes in May 2017.
Weather delays accounted for 39% (45,000 flights), a fourfold increase in the 11,000 weather delays of May 2017.
Strangely, a majority (almost 60%) of these weather delays took place on Fridays and Saturdays rather than the other 5 days of the week, which suggests that ATC providers are using adverse weather to cover their staff shortages.
The EU target delay for 2018 is an average of 0.5 minutes per flight. However, the current forecast for 2018 is now heading towards 1.5 minutes per flight, nearly treble the EU target.
In May, Ryanair cancelled just over 1,000 flights, almost all due to ATC staff shortages and strikes. This was 24 times the 43 flights cancelled in May 2017.
In May, EasyJet cancelled 974 flights compared to just 117 in May 2017.
In May, IAG CEO Willie Walsh said: "The thing most impacted is ATC strikes and the ongoing ATC environment, which is a mess. It is destroying traffic throughout Europe. We thought it would get better in 2018 but it's getting worse".
Ryanair's CEO Michael O'Leary said: "Yet again this weekend, French ATC will strike on Saturday and Sunday leading to hundreds of flights being cancelled, disrupting the holiday plans of thousands of passengers. Many of these flights don't even touch France, yet they will be disruptive because French ATC requires airlines to cancel overflights while they protect French domestic routes. Europe's airlines are also suffering thousands of ATC delays/cancellations because of staff shortages especially in German and UK ATC providers. These disruptions are unacceptable, and we call on the UK and German Governments, and the EU Commission to take urgent and decisive action to ensure that ATC providers are fully staffed and that overflights are not affected when national strikes take place, as they repeatedly do in France.
Europe's ATC providers are approaching the point of meltdown with hundreds of flights being cancelled daily simply because they don't have enough staff to deal with them. The situation is particularly acute at weekends where British and German ATC providers are hiding behind adverse weather and euphemisms such as "capacity restrictions" when the truth is they are not rostering enough ATC staff to cater for the number of flights that are scheduled to operate.
Urgent action must now be taken by the UK and German Governments, and the EU Commission, otherwise thousands more flights and millions of passengers will be disrupted, particularly in the peak months of July and August, unless this ATC staffing crisis is addressed".
Ryanair to open London Southend base in S2019
Also Ryanair announced it will open a new base at London Southend, from April 2019, with 3 based aircraft (an investment of $300m) and 13 new routes to 8 countries, including Alicante, Barcelona Reus, Bilbao, Brest, Corfu, Cluj, Dublin, Faro, Kosice, Malaga, Milan Bergamo, Palma and Venice, which will deliver 1m guests annually at London Southend Airport.
Ryanair's new S2019 London Southend base will deliver:
3 based aircraft ($300m investment)
13 new routes: Alicante (5 weekly), Barcelona Reus (2 weekly), Bilbao (4 weekly), Brest (2 weekly), Corfu (2 weekly), Cluj (3 weekly), Dublin (2 daily), Faro (5 weekly), Kosice (3 weekly),
Malaga (5 weekly), Milan Bergamo (4 wkly), Palma (4 weekly) and Venice (4 weekly)
Over 55 weekly flights
1 million guests p.a.
750 "on-site" jobs p.a.
Southend consumers and visitors can now book their holidays for Summer 2019, on even lower fares, and enjoy Ryanair's "Always Getting Better" improvements including:
Reduced checked-in bag fee (€25) but bigger bag (20kg) allowance
Ryanair Rooms with 10% off Travel Credit
Ryanair Transfers – wider choice of ground transport with new partner Car Trawler
Price Promise – find a cheaper fare & Ryanair will refund the difference +€5 to your My Ryanair account
Ryanair's Chief Commercial Officer, David O'Brien said: "We are pleased to add London Southend Airport to our UK base network. Ryanair guests travelling to and from London and the Essex area can now enjoy low fares on a choice of 13 routes through London Southend's exceptionally passenger friendly terminal.
Southend Airport's train station will deliver direct services from the terminal to London Liverpool St and also the new Crossrail service (opening in 2019), making the airport even more accessible from all parts of London.
To celebrate we are releasing seats for sale on these new routes from £24.99 for travel in April and May 2019. This offer is available for booking until midnight on Friday (15 June). Since these amazing low fares will be snapped up quickly, customers should log onto ryanair.com and avoid missing out."
Warwick Brady, CEO of Stobart Group said: "We are delighted to welcome Ryanair and its guests to London Southend in S2019. We have a clear and focused strategy to grow our airport to welcome over 5m passengers a year by 2022. This news will help us achieve that aim, and Ryanair will be a valuable partner to Stobart Group in developing London Southend airport with 13 routes and 6 new destinations, allowing us to play a key role in solving London's capacity crisis. We look forward to delivering a great service to Ryanair guests to ensure we support the extraordinary growth of Ryanair operations out of London."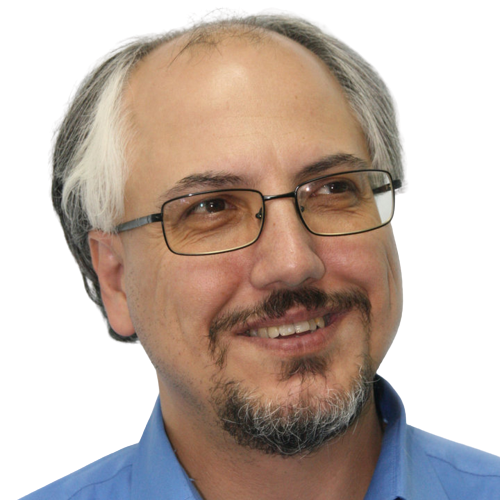 Theodore is the Co-Founder and Managing Editor of TravelDailyNews Media Network; his responsibilities include business development and planning for TravelDailyNews long-term opportunities.