The brand new aircraft joined the carrier's fleet barely a month ago on 15 July, and has visited Budapest several times since.
Barely a month after it entered service, SWISS presented its latest acquisition, the world's newest passenger airliner, to the Hungarian and international media in Budapest. The 125-seat Bombardier CS100 compares favourably to other aircraft of similar size, with its quiet, efficient, and environmentally friendly operation.
The new CS100 aircraft of SWISS arrived at Budapest Airport with typical Swiss precision, when flight LX2254 from Zurich touched down on Runway I at 13:46 – nine minutes ahead of schedule. The brand new aircraft joined the carrier's fleet barely a month ago on 15 July, and has visited Budapest several times since. In addition to the Hungarian capital, the 125-seat aircraft (20 business and 105 economy class seats) operates to Prague, Geneva, Warsaw, Paris, Brussels and Manchester. SWISS will use the Canadian-manufactured CS100 to replace the Avro RJ100 aircraft in its fleet.
The CS100 boasts numerous technological innovations. The cockpit features five large colour monitors, providing information on flight parameters to the pilots, who manoeuvre the aircraft not with a traditional control stick, but with a computerised sidestick. A lot of composite materials (e.g. carbon fibre reinforced plastic) were used in the wings and fuselage, to reduce weight and improve aerodynamics. Another brand new feature is the use of the Pratt & Whitney PW1524G-type geared turbofan engines, which provide a 20% fuel saving and make the CS100 substantially quieter than other aircraft in its category.
"We are very proud of the latest type in our fleet, and especially of the fact that the new aircraft operates to Budapest on a regular basis," emphasised Iris Malich, Head of SWISS in Germany, Austria and Central Europe. "In addition to the high quality of service we are accustomed to at SWISS, we are now able to offer our passengers greater comfort and a quieter cabin. Operational experiences with the new Canadian aircraft have been very positive so far, and our passengers have taken a liking to them immediately," she added.
"We are happy to welcome the newest SWISS aircraft at Budapest Airport. During the 15 years of operation of the Budapest-Zurich flight, the Swiss airline has transported no less than two million passengers on this route, and can now increase its capacity by approximately 30%, thanks to the new aircraft type," said Jost Lammers, CEO, Budapest Airport. "This flight by SWISS operates three times a day, and is a very important link between Hungary and Switzerland, for business travellers and tourists alike. With this new aircraft, SWISS is contributing to a reduction of environmental burdens in aviation, whilst also enhancing passenger comfort," he added.
Thomas Kluhr, CEO, SWISS concluded: "We are proud to offer the Hungarian market the most innovative aircraft of its category. Budapest is the second city in the SWISS network where the CS100 is flying. With the delivery of a total of nine CS100s in 2016, the aircraft will gradually fly on all of our flights from Hungary to Switzerland. This means that with this aircraft, we can now connect Hungarians to over 100 destinations in 46 countries, and offer a state-of-the-art flight experience for our passengers."
SWISS brings Canton St. Gallen's food delights aboard
Also, SWISS will be offering its inflight guests culinary specialities from Canton St. Gallen. The latest chapter in the award-winning "SWISS Taste of Switzerland" inflight foodservice programme centres on creations from the Einstein Gourmet hotel restaurant in the city of St. Gallen. SWISS also turns to Canton St. Gallen for its latest "SWISS Traditions" feature, which will spotlight the OLMA regional country fair from 12 to 25 October.
SWISS First and SWISS Business travellers on long-haul flights from Switzerland will be offered tasty delights from Canton St. Gallen in the latest chapter of the airline's "SWISS Taste of Switzerland" inflight foodservice programme, which will run from 1 September until 30 November.
With its history, its people and its landscapes, the St. Gallen region in Eastern Switzerland is a source of inspiration for all the human senses. And for the next three months, all of SWISS's long-haul services from Switzerland will be serving special meal creations from the award-winning Einstein Gourmet restaurant of the Hotel Einstein in the city of St. Gallen. With its avant-garde French cuisine, the Einstein Gourmet has been the proud holder of one Michelin Star and 17 GaultMillau Points since October 2015. And the exclusive new meals devised specially for SWISS's flights are the work of its executive chef duo of Sebastian Zier and Moses Ceylan.
SWISS First travellers will enjoy such delights as scampi with carrot and ginger chutney and toasted cashew nuts, followed by panko-crusted salmon with coconut risotto and pak choi, with a dessert of St. Gallen biberli mousse with Granny Smith apple and walnut ice cream. And for SWISS Business the two chefs have concocted a dream starter of char mi-cuit with apple salsa and jelly, cucumber tapioca and black mustard, a choice of two main courses including Alpstein chicken with PX sauce, truffled polenta and a carrot and courgette medley, and a dessert of plum and cinnamon mousse with plum compote and amaretti and walnut crumble.
Both SWISS First and SWISS Business guests will further be offered a selection of the finest Swiss cheeses, including a challerhocker from the Toggenburg region. Canton St. Gallen also boasts excellent terroirs for winegrowing. And SWISS guests will enjoy some of the canton's highlights here, too, such as a Bernecker Chardonnay 2015 and a Hocklistein Pinot Noir 2012, both carefully selected by maitre d'hotel Stephan Nitzsche.
SWISS Traditions spotlights the OLMA
The Swiss Agriculture & Food Fair, more commonly known as the OLMA, is held in St. Gallen every autumn. In addition to livestock shows, podium discussions and a funfair, the OLMA has a lot to offer in culinary terms. And a selection of its specialities will be giving SWISS guests a flavour of the OLMA experience aloft between 12 and 25 October.
Travellers on longer European flights will enjoy the famous OLMA bratwurst (veal sausage), served with local-style polenta and onion sauce, while vegetarian guests will be offered chaaschnopfli, a further local speciality; and both should enjoy the dessert of Toggenburg schlorzifladen. A sausage-and-cheese salad with dried beef will also be served on selected European flights.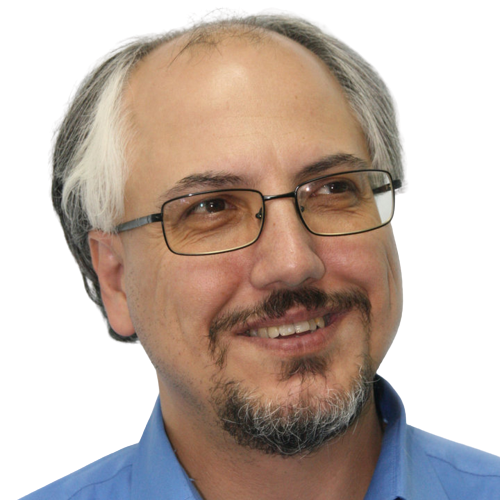 Theodore is the Co-Founder and Managing Editor of TravelDailyNews Media Network; his responsibilities include business development and planning for TravelDailyNews long-term opportunities.