Forecasting the next big trends in the $4.2 trillion wellness tourism industry for 2020, Health and Fitness Travel live up to their reputation as the wellness holiday specialists.
From increasing your longevity to rediscovering your wild side in nature, wellness holiday specialists Health and Fitness Travel discovers the hottest new trends that will influence the wellness travel world in 2020.
Chemical-free holidays
With increases in pro-environment awareness and the need for sustainable practices across all sectors of the tourism industry, many hotels and retreats are innovating exemplary ways of avoiding chemicals in their spas, housekeeping, bathroom amenities and restaurants. Stringent anti-chemical policies using effective natural alternatives or a philosophy around all things organic all contribute to a 360° view of wellness. Food waste initiatives where hotels are minimising their carbon footprints in terms of their F&B operations and recycling schemes are paramount in today's world and these wellness hotels have it covered.
Top Wellness Destinations: Borgo Egnazia, BodyHoliday, Sante Wellness
Dying well
A better death is becoming integral to a well-lived life. With the bombardment of messages and marketing around better ageing and the stay-young industry, let us not forget the importance of mental health and supporting both ourselves and others in light of the inevitable. With the rise of a 'death positive' movement which incorporates not just longevity practices, but how we can better mourn and memorialize loved ones and exploring spirituality. A death meditation isn't meant to be scary, but rather a way to becoming in the realm of acceptance which in turn steers us towards living in the present, fully and wisely. A spiritual retreat can lead us to acknowledgment in a healthy and supported way.
Top Wellness Destinations: Ananda in the Himalayas, Kamalaya, The Retreat Costa Rica
Nature prescriptions – Nature Immersion Getaways
Yes, yes we all know getting outdoors is good for us. But how many of us actually go outside, walk, and frolic in nature daily? Paracelsus, the 16th-century physician, wrote: "The art of healing comes from nature, not from the physician" and this is of paramount importance especially today with the arch-nemesis of nature being smartphones, iPad and Netflix. We are turned on 24/7 in a world of likes, stories, followers and tweets, there is an ever-increasing disassociation with our natural surroundings which can leave us physically and emotionally in deficit. Added to this, is the fact that most people live in the bright lights of urban dwellings, geography, therefore, playing a part in our disconnectedness. Get the joy of nature back on a wellness retreat in nature.
Top Wellness Destinations: Euphoria Retreat, Shanti Maurice, Pravassa Combodia
Circadian Traveller
An astonishing 35% of Brits* have long-standing sleep problems, due to stress and worry which expose us to a shift in the internal biological clock. The result is a transient desynchronisation of the circadian rhythm, think of the birds who sing all night alongside electric lights. Chronic poor-quality sleep affects performance, slowing reaction times, injury rates and judgement errors. Whether you're a fitness fanatic with a specific goal in mind, or simply exercising for fun, hit the snooze button on sluggish mornings and sub-par performance. Highly specialised wellness retreats around the world are now offering programmes combining a range of holistic treatments and expert sleep tips that are guaranteed to help you reach your optimum well-being and skill.
Top Wellness Destinations: Grand Resort Bad Ragaz Sleep, Six Senses Douro Valley Yogic Sleep & Shanti Maurice Shanti Sleep
Re-wilding
Trains, planes and automobiles. Concrete jungles where we commute, work, TV, repeat. Many of us are in need of getting our wild selves back and remembering that life isn't a rehearsal – this is it! We do not have to regress to Neanderthal cavepeople to be able to relate to this concept. There are retreats which focus on rewilding the human body using a combination of nature, adventure, exercise, play, rest, nutrition and mindfulness – whilst enjoying some of the world's most unique venues, handpicked for their outstanding eco-design set within the stunning natural surroundings. Get inspired in these immersive wildlife experiences in breath-taking locations.
Top Wellness Destinations: Karkloof, Borgo Egnazia, Kamalaya
Sound and Spirit Seekers
Virtually every culture has used sound for healing and transformation, from Ancient Greece to the Mayans and Egyptians. Music aids meditation and raises spiritual, healing energies. Sound is composed of vibrating particles of energy and the somewhat magical resonating tones of instruments such as Tibetan healing bowls can stimulate the brain and nervous system into harmony. In our culture, music has generally become trivialised into short-term entertainment or distraction as opposed to other cultures where music is holistically integrated into their existence. Take a break from all the overwhelms and just be where music is used as a therapy.
Top Wellness Destinations: Borgo Egnazia, Chiva Som Natural Renewal
Men's Mental Health
Over the past few years, there has been a big increase in men aged 45-70 booking wellness holidays, showing the modern man is investing in their health now more than ever. Whilst most wellness resorts once only catered for women, there is now a surplus of male-specific programmes offering anything from anti-ageing and personalised nutrition to golf and medical-spa. When it comes to men's health, the stats are not great. 12.5% of men in the UK suffer from a common mental health disorder and are, unfortunately, much less likely to reach out for help. It has also been noted that 20% of men will not reach the age of 65, due to either poor lifestyle habits or insufficient awareness of their health status. Wellness holidays offer incredible opportunities and the perfect environment for men to kickstart their healthy lifestyle and learn the best techniques to really reconnect with themselves.
Top Wellness Destinations: SHA Wellness Clinic Healthy Ageing Men, Absolute Sanctuary Men's Vitality, Training Paradise
Digital & EMF Detoxing
Do you need to unplug and unwind from it all? Are you social media sick? It's not just our bodies that need a detox, our minds can become overloaded from our frantic, stressed, overworked lives which involve prolonged screen time. What to do? Give yourself a digital detox in a place where phones are surrendered or limited, and there are lots of other things to do, including rest. Some retreats are simply places where it's easy to switch off, where there's no WIFI or mobile reception, for example, or where they actively encourage you to limit your screen time. Other wellness retreats offer dedicated detox breaks which make it easy to break your social media or screen habit surrounded by like-minded people. You choose.
Top Wellness Destinations: Shreyas Silent Retreat, Pine Cliffs Digital Detox, Fusion Maia Juice Cleansing Detox
Wellness Sabbatical
Most of us are familiar with what a wellness retreat entails; where one may spend a week in beautiful surroundings being tended to by holistic therapists, eating nutrient-dense food and practising yoga with limited technology usage. We are encouraged to switch off and digital detox to ensure maximum decompression and relaxation, however, a new wellness trend is to embark on a longer-term wellness programme while still staying connected to one's job in a positive and healthy environment. This can contribute to increased productivity, relaxation and a wider perspective. The work culture is changing, with those who can take regular sabbaticals on a long-stay structured wellness programme, embracing the balance between wellness and work.
Top Wellness Destinations Absolute Sanctuary Lifestyle Change, SHA Wellness Life Reset
Genetic Lifestyle
You've heard of the saying 'one man's medicine is another's poison', this is still very relevant and as true as when it was coined during Roman times. We are often overwhelmed by choices; paleo, keto, vegan, dairy-free diets, as well as increased transparency about where our food comes from, is ubiquitous. Choosing a wellness retreat with a comprehensive programme involving genetic and other testing methods eradicates the one-size-fits-all approach and allows us to manage our overall health and well-being using science, technology and common sense. Testing has become more affordable, less invasive and much more accurate, making peak performance widely obtainable.
Top Wellness Destinations: BodyHoliday BodyScience, Kurotel Longevity Medical Centre & Spa, Longevity Health & Wellness Hotel
Soft Wellness Travel
If wellness tourism conjures up images of a medical spa in the Andes, doctors in lab coats and strange therapies designed for maximum discomfort, think again! There are lifestyle hotels which are accustomed to even the most knowledgeable of wellness clientele, incorporating slow or soft wellness approaches into their agenda with the additions of Tai Chi, yoga, meditation, nature walks and healthy cooking classes. A healthy holiday can still involve your family or partner who may want to try an alternative programme, whilst allowing you the space for self-healing, reflection in conjunction with precious time together. Wellness holidays are not about lacking or deficiency, but a way of being filled up with the things you love.
Top Wellness Destinations: Kamalaya Mindful Triathlon, Zighy Bay Sleep & Destress, Lefay Fusion Fitness
Healthier destinations
With a substantial increase of people travelling worldwide on holiday, the surge of cultural experiences can also mean a strain on local resources, both socially, environmentally and economically. How can we help to ensure the longevity of these destinations for generations to come as well as not impacting negatively on the tourism experience? Pick the road less travelled. Less trafficked, or places which are taking measures to combat over-tourism, protecting delicate ecosystems or linking tourism with sustainable projects where tourists can get involved and therefore have a unique and rich involvement in the local culture. We can all do our part, as tourist or hotelier to lessen the impact and alleviate pressure by discovering new locations, giving back locally and connecting with nature.
Top Wellness Destinations BodyHoliday, Philippines Discover Recover, Chiva Som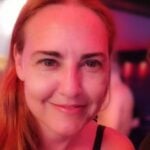 Tatiana is the news coordinator for TravelDailyNews Media Network (traveldailynews.gr, traveldailynews.com and traveldailynews.asia). Her role includes monitoring the hundreds of news sources of TravelDailyNews Media Network and skimming the most important according to our strategy.
She holds a Bachelor's degree in Communication & Mass Media from Panteion University of Political & Social Studies of Athens and she has been editor and editor-in-chief in various economic magazines and newspapers.