Travelport e-volve OTA summit, which took place earlier this month in Venice, Italy, was attending by many online travel agents from all over Europe, as well as hoteliers and other partners of Travelport. The delegates had the opportunity to listen to the latest changes at the technology in the travel sector.
Damiano Sabatino, VP and Managing Director, Western Europe 
 
Damiano Sabatino presented
Travelport
to the delegates as well as the latest changes in the company that give the opportunity to the online travel agents to do more business.
Alison Bell, Director Sales, Mobile Travel Technologies
 
MTT provides world class mobile solutions at the fraction of the cost and significantly reduces time to market. Alison in her speech "
Redefining mobile in travel
" said that in 2015 alone, 1.4 billion smartphones, 233 million tablets and 75 million wearables will be sold, while there is a prediction that by 2019 will be a rise of 35% to the connected devices. Also, Alison stressed that mobile is moving faster than ever giving real time communication with the traveler. Finally, she said that global leisure is predicted to reach 814 billion USD in 2018, while in 2014 34 billion USD generated by OTAs of which 17% from mobile. In 2019, this number will reach 90 billion USD, as OTAs are strong in smartphones and bookings continue to rise.
Scott Friesen, Industry Manager, Travel Sector Google
 
Scott focuses on why the travel sector should invest on mobile mentioning that mobile bookings are increasing in all travel categories, and 35% of airline tickets searches are from mobile devices. He also said that OTAs are leading the way in mobile bookings, but mobile bookings are only a part of the story. He also explained to the delegates the way to succeed with mobile. 
Remco van der Beek, Digital Marketing Consultant, Engage Digital
 
Remco in his speech "
Creating profitable on line visibility
" said that internet and word of mouth are dominant factors in travel sector due diligence. Seventy four per cent of leisure travelers and 77% of business travelers use internet as source for travel information. Loyalty is very important as two thirds of US consumers say the number of brands or companies they consider before purchase has increased significantly compare to 10 years ago. Remco said that more than 75% of leisure travelers are undecided who they will book with before they start their research. It is important that 40% of people book less than 30 days before departure, 21% within 30 -59 days, and 39% at least 60 days before departure. Two thirds of hotel bookings are made within a week before departure. He also mentioned that 75% of leisure travelers and 87% of business travelers are used multiples devices to plan or book.
Kayak
,
TripAdvisor
,
trivago
and other metasearch sites are used by 35% – 45% of Europeans. Finally, he analyzed the big battle between OTAs and metasearch. 
Panel Discussion
 
The panel discussed issues about the future of the OTAs and on where they need to focus in the near future, as well as the role of Google in travel sector, and how Travelport facilitates OTAs in their business.
Jason Clarke, SVP & Managing Director Agency Commerce Travelport
 
Jason presented the strategy of Travelport to be differentiated from the competitors in four key areas, such as in hotel content, in payment, in airline merchandising, and in mobile. Furthermore, he said that Travelport is the four largest hotel distributor in the world, with 61 million room nights sold in 2014, after
priceline.com
,
expedia
, and
Ctrip
offering 650.000 hotel properties to book. Also, he presented Travelport Universal API that improves functionality and content access. Concerning mobile, he said it is now a key element of the entire customer experience. It is important to mention that 60% of mobile hotel bookings happen within 24 hours of the stay, he stressed. The approach of Travelport to these changes is called 'Redefining Travel Commerce
'
.
Niklas Andreen, Senior Vice President and Managing Director – Global Hospitality, Car & Digital Media, Travelport
 
Niklas explained that hospitality is the next frontier for travel industry growth as the European hotel industry is big and still is growing strongly to reach 88 billion USD in 2016. The online hotel bookings in Europe are the primary growth driver and the pace of growth is quickening. He said that in the highly fragmented European hotel industry, OTAs account for 70% of all online bookings. OTAs are very strong as 8-10% of Google's gross revenue is from OTA's and the number one of them is priceline.com. Ancillary revenue is very important, and over 50% of hotels are looking to invest in ancillaries. For all travel providers, ancillary sales grow 10 times faster than overall industry sales. Of course, loyalty programs are becoming the key differentiation point as 70% of travelers have at least one hotel loyalty membership. He mentioned that hotels continue to go mobile with Marriott to count 1.3 billion USD in sale in 2014. Regarding the service, Niklas stressed that people want increasingly hyper personalized services and they are 26% more likely to respond to tailored messages. 
Panel Discussion
 
The panel discussed issues about selling hotels through the OTAs sites and hotel loyalty programs, as well as the way Travelport is helping OTAs to differentiate and to sell more unique hotel products.
Carl-Olav Scheible, CCO, eNett
 
Carl-Olav presented the new payment system eNett International, acquired by Travelport recently, which is giving to the OTAs security, better control, automation, fraud prevention, and faster payments by optimizing the payment procedure. Also, eNett provides this facilities with minimum cost. eNett simplifies the complexities of payments by connecting travel industry specialism with payments expertise. The innovative B2B payment solution reduces risk and facilitates even more travel content, at a lower cost. Easily integrated into existing travel booking workflows, these payment solutions deliver financial, data and efficiency rewards for travel agents and industry suppliers.
Jason Nash, GVP Global Marketing, Product Incubation & Planning, Travelport
 
Jason explained to the delegates the mission of Travelport "
To enable the conception of the new products and platform modules, validate the market for them, and shepherd them to product/market fit with increasing reliability and decreasing cost.
" Travelport is focusing on engage entrepreneurially-minded people to explore new product ideas. He gave emphasis to the need for continuous innovation that is particularly relevant to the travel industry as several factors are combining to create an environment primed for disruptive innovation. He also said that innovation is very difficult to cultivate at large companies, without risk. Finally, he said Travelport is successful because the company considers people as a key critical success factor for an innovation practice.
Panel Discussion
 
The panel discussed issues about ancillaries, and especially issues about the airlines. The delegates asked to listen to the way Travelport will make the sale of ancillaries simply for OTAs. 
Michel Kalt, CEO, Travel It and Juergen Witte, Managing Director, Travel It
 
Both presented Travel It, a German tour operator distribution company that was founded in 1999 and has become a specialist for developing and merchandising software solutions for the leisure travel market. Travel It creates just in time a dynamic package from multiple sources. It uses a complicated distribution platform which changes completely the old way of dynamic packaging.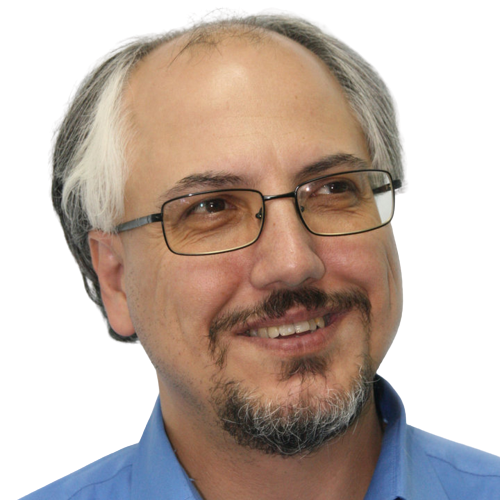 Theodore is the Co-Founder and Managing Editor of TravelDailyNews Media Network; his responsibilities include business development and planning for TravelDailyNews long-term opportunities.