CCRA Travel Commerce Network launches Travel Retailer Enumeration (TRUE) Code to the Mexico market and announces plans for continued international expansion.
FORT WORTH, TEXAS – In the setting of Tianguis Turistico Mexico Acapulco 2015 last week, CCRA Travel Commerce Network launched TRUE (Travel Retailer Enumeration Code) to the Mexico market as an innovative system that connects independent travel agents with travel providers. The launch took place at Acapulco's Resort Mundo Imperial led by Dic Marxen, President and CEO of CCRA, Peter Pincus, Commercial Director for CCRA, and Jorge Lerma, Director of TRUE in Mexico.
"The TRUE code was established in 2001 in the U.S. with the principal objective for travel agents to utilize it as a commercial channel that enables them to generate commissions for the sale of travel products and services, and to receive payment of those commissions directly from travel providers," said Peter Pincus, CCRA's Chief Commercial Officer. "Thanks to the TRUE system, participating agents are not dependent on other travel agencies, IATA consolidators, or online services. Currently the TRUE system is utilized by thousands of independent travel professionals in 80 U.S. cities."
The advantages of TRUE go far beyond commissions and payments. The TRUE system benefits travel agents by: simplifying the booking/reservations process, providing preferred rates and offers from hotels, strengthening their business ties with travel providers in many countries, and offering them with access to training and familiarization programs.
On the supplier side, travel providers benefit from access to an ever-growing network of independent travel professionals on both the individual agent and agency level. They also have valuable opportunities to promote their brand via innovative marketing programs and to participate in educational and training sessions offered both online and at tradeshows/conferences during the year for travel professionals. Among those, some of the most renowned events include the Home Based Travel Agent Forum that takes place in Las Vegas in June and in different cities each November.
With more than 10 years since it was first established, the success of the TRUE code has helped it achieve recognition in the travel provider arena comprised of hotels, tour operators, franchisors, cruise lines, land transportation companies, restaurants and many more. Today, the system features 200 high quality travel providers including many of the world's top international hospitality companies such as Starwood, IHG, Hilton Worldwide, NH and Radisson; tour operators including Abercrombie & Kent, Apple Vacations, Funjet Vacations, GOGO Worldwide Vacations; and globally acclaimed attractions such as Universal Studios and Wald Disney Resorts & Parks, among others.
The tourism market of Mexico that maintains close relations with the U.S., is a strategic focus in the international growth plan of the TRUE code. Since 2014, representative of TRUE Mexico have been making great advances, developing partnerships with internationally renowned travel provider members including:
Tour Operators: Mayorista Premier, Mex-Inca, Punta Del Este, Intermar Caribe, Quality, Julia Tours, Viajes De Gala
Hotel/Hospitality brands: Nova Star, Krystal, Marquis, Radisson, Crown Plaza, CD Mex
Attractions/Amusement Parks: Experiencias Xcaret, Ticket Hub
Restaurants: Bellini.
Throughout 2015, TRUE Mexico will continue to add more tour operators, well-known hotels brands/chains, and independent hotels across Mexico's key tourist destinations interested in participating in this new sales and reservations system.
Via this platform, the aim is to generate in Mexico new revenue of hotel room nights in the range of $200 million, plus additional revenue from the sales of excursions, entertainment, food & beverage, and other travel related sales.  At the same time, the system will contribute to the increasing flow of visitors from the U.S. to Mexico (its principal feeder market), as well as from other countries where TRUE is being introduced.
In the short term, TRUE is launching in Mexico and in other countries starting with the incorporation of "contacts" or travel agencies so that they can conduct direct business with all of the tour operators in the TRUE network. Beyond the U.S. and Mexico, the TRUE network is now launching in Argentina, Canada, South Africa, and Spain. The network will soon as be launching in Brazil, Colombia and Peru.
"It is a privilege for CCRA Travel Commerce Network, founded more than 40 years ago in the U.S., to welcome Mexico's travel providers in becoming part of the TRUE network. Our Mexican travel providers will benefit from their expanded market reach and our promotion of their products and services, as well as from access to an advanced channel to do business directly with independent travel professionals, a segment of the travel industry that continues growing on an ongoing basis," added Dic Marxen, President and CEO of CCRA.
Photo caption: Peter Pincus presenting TRUE's global expansion.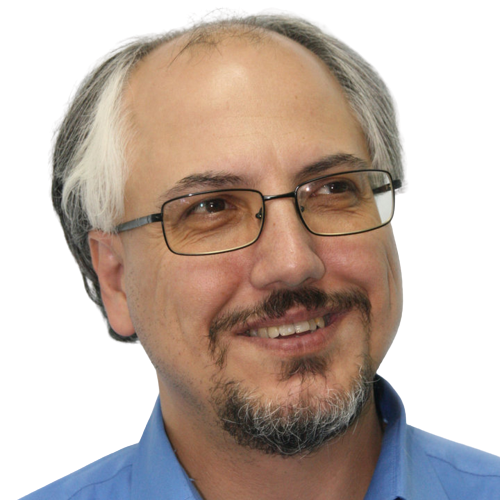 Theodore is the Co-Founder and Managing Editor of TravelDailyNews Media Network; his responsibilities include business development and planning for TravelDailyNews long-term opportunities.