No more QR codes, apps or PDF confirmations needed for travel – Zamna's patented technology anchors health information to travellers' passports to provide airlines and passengers with a single step verification process.
LONDON, UK – Zamna, a London-based technology company that provides patented software for airlines to validate passenger passports and health status, has signed deals with three major health and test providers launching across four countries. Unilabs Spain, Safecheck-in Portugal and Qured in the UK and USA have partnered and integrated with Zamna to help travellers streamline health data verification, including Covid-19 test results, and save time and resources for airlines.
Depending on the country of travel, international passengers currently have a long and varied travel checklist to adhere to – prior to and during their travel – from booking, ordering fit-to-fly tests, confirming their vaccination status – the list goes on.
The volume of data needed to be verified by airlines at check-in requires significant airport real estate and human resources, often leading to escalating costs and airport queues. For the traveller, the experience is complex and time-consuming and, with ever-changing travel restrictions, there is much room for confusion, fraud, and increasing operational costs.
Better traveller experience and operational efficiency for airlines and test providers
Zamna forms secure connections between airlines and health providers, allowing airlines to securely verify passenger testing results without the passenger having to pre-upload or show additional documentation at the airport.
This means that passengers travelling with Zamna's partner airlines can use these preferred health providers to avoid the use of PDFs, QR codes, printing documents or downloading other apps – and completely remove the need to show anything in the airport other than their passport. Airlines are currently focused on shortening queues and check-in processes, minimising fraud and increasing operational efficiency to get passengers back to a pre-COVID travel experience. Health providers are focused on reducing the administrative burden on issuing fit-to-fly certificates, dealing with errors in traveller information and removing the use of fraudulent certificates.
Irra Ariella Khi, CEO at Zamna explains: "There are two main challenges airlines are facing in the current travel verification process. Firstly, they are still manually checking documents with queues in some locations extending for many hours just for a single visual check of a passport and a health document. This is madness, given the technology that exists today and is stunting not only the ability for airlines to scale their operation to pre-Covid levels, but also the volume of travellers willing to return to air travel."
"Secondly, from our conversations with airlines, we know that 60% of the current data fraud happens in the form of falsified health data certifications, whether that's vaccination status or test results provided by passengers. That said, something has to change about the way airlines and health providers offer traveller experience and verify data. The industry has been hit hard and airlines simply can't afford risking fines or waste resources on manual processes".
All travellers need is a passport
Zamna's mission is to remove headaches for all parties involved in the travel process – passengers, airlines, testing providers, vaccination providers, and governments by validating and persisting data through the international travel ecosystem. Zamna's technology solution achieves this by cutting down on all unnecessary paperwork:
Zamna anchors all health data to the traveller's passport. This way identity and health data are linked and accurate, which means appropriate travel rules can be applied to allow travel.
No more apps – neither passengers nor airlines need to work with another application – everything is connected in the background to the physical passport or the passport data – this then becomes the key to unlocking the data required to travel. Crucially, Zamna also makes air travel truly inclusive as people without constant access to laptops, smartphones, and printers can use their physical passport to enable the airline to perform the required checks.
The use case of the solution goes beyond Covid-19 and can be used for any travel confirmations needed such as proof of VISA status or country specific travel vaccinations, as well as providing traveller-specific checklists built around up-to-date border rules.
The Zamna technology enhances GDPR compliance by converting health and identity data into cryptographic signals (a form of anonymised data) that can only be retrieved and matched by others using the technology, whilst also ensuring Zamna itself never stores or sees private information.
Passengers can travel with confidence and receive travel approvals before they even arrive at the airport.
For health providers and airlines, Zamna's solution is easy to deploy – it takes as little as 10 days to implement with a simple call to an API.
Irra Ariella Khi, CEO at Zamna, adds: "We help move operations from manual and repeated to automated and persisted by anchoring all travel data to the only ICAO standard document recognised worldwide – the passport. Before the pandemic, all we needed was our passport. We don't need to wait decades for new 'post Covid-19' standards to harmonise across the international travel ecosystem. With Zamna, the passport alone opens the door to a level of data connectivity never seen or experienced before by passengers and companies in the travel ecosystem".
Offering the best customer experience for test results
Unilabs Spain, Safecheck-in Portugal and Qured in the UK and USA have partnered with Zamna to improve the traveller experience and help their partner airlines reduce the complex workflow of data verification.
Timoteo Guimaraes, head of the Covid-19 business unit at Unilabs Group says: "In these difficult times, the smoother and more reliable the verification process is, the better, and we're happy to be working with Zamna to make this happen in Spain, with a view to possibly rolling it out in other countries, too."
Alex Templeton, CEO of Qured, said: "We are continuously investing in technology to create seamless journeys for our customers and to enable more people to travel easily and reconnect with their loved ones. Innovation in tech is vital to keeping travel moving and the technology behind Zamna will make it much less stressful for holidaymakers, travel test providers, and airlines to get people to their destination and back home, safely. We have worked closely with British Airways during the pandemic to make the travel experience less daunting for their customers, and Zamna will only help with this."
Alexandre Marques, co-founder and CEO at Safecheck-in adds: "The tourism sector is clearly one of those that has suffered the most worldwide with the pandemic. And, looking at Portugal, this sector is crucial for the entire economy. So, it is of utmost importance to simplify the processes for travelling, reduce bureaucracy but maintain rigor in the validation of documents and certificates. This technological advancement will reduce passenger anxiety, reduce local requirements, and reduce long queues while maintaining the rigor of the required validation, which gives everyone involved a much better experience."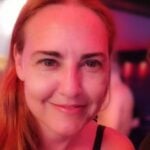 Tatiana is the news coordinator for TravelDailyNews Media Network (traveldailynews.gr, traveldailynews.com and traveldailynews.asia). Her role includes monitoring the hundreds of news sources of TravelDailyNews Media Network and skimming the most important according to our strategy.
She holds a Bachelor's degree in Communication & Mass Media from Panteion University of Political & Social Studies of Athens and she has been editor and editor-in-chief in various economic magazines and newspapers.