In an important step to gain momentum on key issues affecting the travel industry today, key industry leaders, with sometimes different perspectives…
In an important step to gain momentum on key issues affecting the travel industry today, key industry leaders, with sometimes different perspectives, have joined forces with Galileo to launch a new program, in which participants give a little to gain something greater.



Galileo International, a subsidiary of Cendant Corp and a leading global distribution services (GDS) company, has linked with Rosenbluth International, United Airlines and US Airways to launch Momentum: an innovative, three-year program that provides exclusive benefits to airlines and agencies that elect to enroll. Momentum, effective March 1, 2003, provides participating airlines a timely and tangible way to reduce distribution costs by approximately 20 percent while increasing fare distribution, including Web fares. The addition of full access to an airline`s publicly available airfares provides a more level playing field, and participating Galileo travel agencies also gain access to special commission opportunities through Cendant brands in exchange for accepting reduced financial incentives.



Everyone continues to talk about a need for change in travel distribution, and Momentum provides a compelling solution for participants to reduce costs, increase sales volume through a high-yield channel, and provide a committed, three-year platform from which to plan and grow – something even more valuable in today`s uncertain economic and regulatory environments, said Sam E. Galeotos, president and CEO of Galileo International and Cendant Travel Distribution Services.



Rosenbluth International, United Airlines and US Airways have all taken an important step to revolutionize distribution by working with Galileo to create a winning solution that benefits travel consumers. We expect this program to gain momentum and magnitude as more airlines and travel agencies enroll, which we expect will happen soon. With our Momentum program, the real winners are consumers, who gain broader access to the best fares and other great travel deals.



Momentum is now available to participating airlines and all Galileo U.S. travel agencies, with plans to consider applicability to other regions later in 2003. For those electing to participate in Momentum, the elements are simple, and benefits significant.



Airlines benefit from lower distribution costs, three-year price agreement



By joining in Momentum, airlines gain the ability to save millions in distribution costs in 2003 and beyond. United, US Airways and other airlines will receive a fee reduction of approximately 20 percent per ticket by offering all publicly available airfares, including Web fares, to Galileo`s Momentum participating agencies and their leisure and corporate consumers.



For Momentum-enrolled airlines, the typical fee per ticket will drop to between $8 and $11; non-participating airlines will pay, on average, between $10 and $13 for the same ticket. Airlines must also participate in Galileo`s highest level of connectivity, providing the most extensive services and best possible rates for Galileo Momentum agencies and customers.



Enrolled airlines will benefit from a three-year price lock, which will mitigate the effect of Galileo`s 2003 pricing adjustments, announced separately today as an average worldwide increase of 2.2 percent. In 2002, Galileo`s worldwide price-per-segment increased by less than 0.5 percent.



As we continue to chart our path to financial recovery, this program fits well into our overall business plan, which is to reduce costs from every aspect of our company. Momentum provides United Airlines with a sizable reduction in our GDS fees while responding to the requests received from our customers and their travel agencies for convenient and efficient access to our Web fares, said Gregory Taylor, senior vice president – planning for United Airlines.



The Momentum program builds on Galileo`s Preferred Fares program announced last October, which offered airlines 10 percent off booking fees in exchange for Web fares. US Airways was the Preferred Fares launch partner and has benefited from significant cost savings, yet has been the only airline electing to participate, despite multi-million dollar savings potential. US Airways expects to transition to the new program.



US Airways applauds Galileo for continuing the effort to reduce distribution costs, while improving access to fares for customers, said B. Ben Baldanza, US Airways` senior vice president of marketing and planning.



Travel agencies gain better fares and special content



Galileo-connected travel agencies entering into the Momentum program receive the competitive benefit of more attractive airline inventory, including Web fares, special discounts and services, and a three-year financial incentive commitment that helps them deliver competitive services to their customers, who still generate the majority of travel industry bookings.



Momentum helps provide balance among airlines` owned and operated Web sites, online sites and traditional travel agencies.



Revenue-generating and cost-savings opportunities will also be available to Momentum participating agencies with automatic enrollment in Galileo`s Business Builders Select, a premium level of Galileo`s growing Business Builders program. The program provides travel agencies exclusive promotions and commissionable inventory, furthering the goal of the basic Business Builders program, which was launched in the summer of 2002 to help agencies increase profitability.



To mark the introduction of Momentum, Galileo`s Business Builder Select participants will receive additional commissions, ranging between 2 and 10 percent, from several Cendant-affiliated travel providers. They include: Avis and Budget (up to 5 percent more for incremental commissionable rentals), Cendant`s nine affiliated hotel brands (up to 5 percent more for incremental reservations), Lodging.com bookings processed through Galileo`s e-Agent (up to 2 percent), and RCI Holiday Network vacation rentals (up to an additional 10 percent). Additionally, participating agents gain access to Budget`s lowest-available association rates. Galileo expects to add inventory and increased incentives for non-air bookings from other suppliers through Business Builder Select in the near future.



In exchange for benefits, participating Galileo agencies will agree to a reduction in financial incentives for bookings made on a participating airline.



Rosenbluth International is pleased to have worked with Galileo to create a program that will remove cost from the system, improve process and preserve the long-term vitality of the industry that will ultimately benefit all constituents- airlines, GDS providers, corporations and travel management companies, said Alex Wasilov, president and COO, Rosenbluth International.



Momentum will leverage our competitive edge in the market place and create better access to fares for our clients. By offering personal service combined with low fares, Momentum will help us continue to compete more effectively. We applaud United and US Airways on their participation and strongly encourage other carriers to follow-suit.



Cendant-affiliated travel agencies have also agreed to opt-in to Galileo`s Momentum program, gaining the benefit of more Web fares and Business Builders Select inventory. Rosenbluth and Cendant-affiliated agencies together represent approximately 25 percent of Galileo`s U.S. booking activity.



The net effect of Galileo`s Momentum program and its 2003 pricing changes will not impact Cendant`s updated 2003 earnings per share (EPS) estimates, issued December 17, 2002.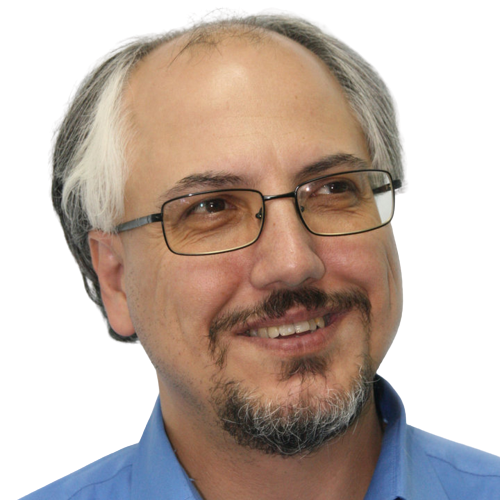 Theodore is the Co-Founder and Managing Editor of TravelDailyNews Media Network; his responsibilities include business development and planning for TravelDailyNews long-term opportunities.