Next generation sustainable fuel made by recycling waste carbon gases – used in a commercial flight for the first time. Opportunity to produce up to 125 million gallons of jet fuel per year in UK, to fuel 100% of Virgin Atlantic flights departing Britain, providing nearly 1 million tonnes of CO2 savings.
The aviation industry has made a landmark step towards making commercially-viable sustainable aviation fuel a reality – thanks to a world first flight by Virgin Atlantic and LanzaTech, supported by long-term partner Boeing.(1)
The first batch of LanzaTech jet fuel was used on a commercial flight for the very first time – Virgin Atlantic's VS16 flight from Orlando to London Gatwick, operated by a Boeing 747 aircraft. Passengers on the historic flight will be welcomed upon landing by a familiar face on arrival as the airline's founder Sir Richard Branson will marshal the aircraft into stand. This flight follows hot on the heels of a £410K UK government Future Fuels for Flight and Freight grant to determine the feasibility of building a 40-50million US gallon jet fuel plant in Britain.
LanzaTech produces next generation 'advanced' fuels by recycling waste industrial gases like those produced from steel making and other heavy industrial processes. LanzaTech takes these waste, carbon-rich gases to first make ethanol. The ethanol can be used for a range of low carbon products, including jet fuel. The innovative alcohol-to-jet process used to make the fuel in this flight was developed in collaboration with Pacific Northwest National Lab and the US Department of Energy.
Today Virgin Atlantic is calling on the UK government to commit to making this fuel a commercial reality in the UK. Allowing access for new carbon capture and utilisation technologies like LanzaTech's to incentives already given to earlier generations of 'biofuels' and providing critical investor support will enable first plants to be swiftly built.
Without these key next steps this opportunity will no doubt be picked up elsewhere. But with them, LanzaTech says it could have three UK plants running by 2025, producing up to 125 million gallons of sustainable fuel per year – enough to fly all Virgin Atlantic's UK outbound flights (as a 50:50 mix) while bringing multiple benefits to the UK. These include: saving nearly 1 million tonnes of life-cycle carbon in a hard-to-decarbonise sector; and supporting a burgeoning bio-economy sector, thousands of clean growth jobs across the supply chain, enhanced fuel security, and providing important trade import and export potential – all benefits the UK desperately needs as we face a post-Brexit Britain.
Further, the LanzaTech approach has huge scale-up potential. If the technology were rolled out worldwide to the world's eligible steel mills (65% of all), this alone could produce enough fuel to meet around 20% of the current commercial global aviation fuel demand. In addition the technology can be used to efficiently convert other plentiful wastes such as, gases from oil refineries and residues from agricultural processes. The fuel has a fantastic sustainability profile with at least 70% life cycle carbon savings as well as no land, food or water competition issues and gold-standard sustainability certification. Crucially, because it's made from plentiful, affordable waste-streams, the fuel has a fighting chance at coming in at a price on a par with current fossil fuel prices – a truly groundbreaking move that would enable airlines like Virgin Atlantic to achieve the big carbon savings needed.
Sir Richard Branson, Founder of Virgin Group commented: "Long haul travel is more important than ever for connecting people around the world and it's our responsibility to ensure we're doing that in the most sustainable way possible. Working with LanzaTech will enable us to greatly reduce our carbon emissions and at the same time, help support UK industry. That's why we're excited to showcase this fuel on its first commercial flight as we plan for the world's first full scale jet fuel plant using this amazing new technology. The LanzaTech process is important because this fuel takes waste, carbon-rich gases from industrial factories and gives them a second life – so that new fossil fuels don't have to be taken out of the ground. This flight is a huge step forward in making this new technology a mainstream reality."
Craig Kreeger, CEO at Virgin Atlantic commented: "At Virgin Atlantic, we've always been committed to reducing our environmental impact and LanzaTech will play a big part in that ambition. Alongside flying more efficient aircraft, sustainable jet fuel is critical to reducing our carbon footprint in the future. We're excited to host this landmark event and are now calling on the UK government to commit to the critical next steps to help bring this next generation sustainable fuel to the UK."

Jennifer Holmgren, CEO at LanzaTech commented: "Today, with our carbon smart partner, Virgin Atlantic, we have shown that recycling waste carbon emissions into jet fuel is not impossible, that waste carbon needs to be thought as an opportunity not a liability, that carbon can be reused over and over again. We thank all our partners and governments on both sides of the Atlantic for their support. Together we can create the carbon future we need."
Energy and Clean Growth Minister, Claire Perry said: "Congratulations to Virgin on this brilliant project, applying innovative solutions like this to real-world climate change challenges will help us transition to a greener, cleaner economy.
"As part of our modern Industrial Strategy we're backing this kind of outside-the-box thinking by investing £100 million in low carbon industrial innovation to ensure we modernise our industries and accelerate the shift to low carbon transport."
Sheila Remes, Vice President of Strategy, Boeing Commercial Airplanes commented: "We're proud to see our longstanding collaboration with LanzaTech and Virgin Atlantic reach this momentous milestone. Not only does this project demonstrate how air transport can grow sustainably, it sets the stage for expanding commercial availability of new sustainable aviation fuels."
(1) Fuel logistics were co-ordinated by EPIC Fuels, in association with Virgin Atlantic fuel partners Vitol and Menzies. EPIC Fuels has significant experience in blending, handling and loading sustainable aviation fuels to ensure these processes meet or exceed industry standards.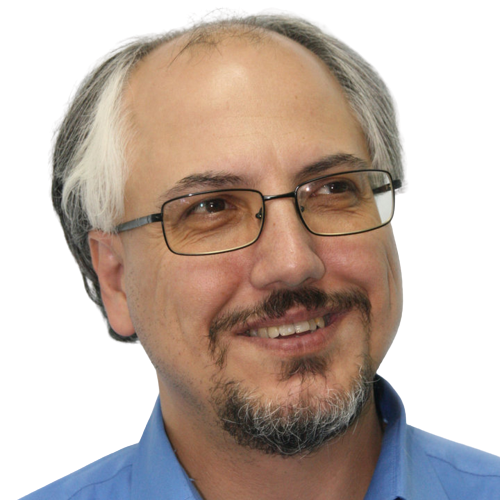 Theodore is the Co-Founder and Managing Editor of TravelDailyNews Media Network; his responsibilities include business development and planning for TravelDailyNews long-term opportunities.