All flights will be operated on the airline's newest, most efficient and guest-friendly aircraft, the Boeing 737-8 MAX.
CALGARY – WestJet announced that it is again connecting Atlantic Canada to the world by air with daily direct flights between Halifax Stanfield International Airport (YHZ) and Charles de Gaulle Airport (CDG) in Paris and Gatwick Airport (LGW) in London, U.K. These flights are part of the WestJet 2018 summer schedule also released today.
All flights will be operated on the airline's newest, most efficient and guest-friendly aircraft, the Boeing 737-8 MAX.
"As the carrier with the most transatlantic flights from Halifax, we are thrilled to announce our first foray onto the European mainland," said Ed Sims, WestJet Executive Vice-President, Commercial. "Venturing to London and now Paris is an indication of our ambitious growth plans as we move towards becoming a global network carrier. This is an investment that will help launch new flights in the future and further expand our presence in YHZ – a key driver in economic and employment growth."
"I would like to applaud WestJet's continued investments in Nova Scotia," said Honourable Scott Brison, President of the Treasury Board. "These additional flights to Paris and London will assist to grow the tourism industry and strengthen our region's economic and social connections to Europe and the U.K."
"We are very pleased that WestJet continues to strengthen their presence in Nova Scotia and will expand flight service to Europe," said Minister Geoff MacLellan on behalf of Premier Stephen McNeil. "Nova Scotia has a growing economy and this connection is a tremendous opportunity to enhance trade and investment relationships, strengthen cultural ties and promote Nova Scotia as a great place to live, study and visit."
"These new direct routes will better connect a growing Halifax with the world and allow more people to discover the many business and tourism opportunities offered by our city and province," said Mike Savage, Mayor of Halifax Regional Municipality. "Improved air access is an integral part of our region's ambitious economic strategy and I am pleased that WestJet sees the value of further investment in Halifax."
"We're delighted with WestJet's new routes to and from Halifax, as France and the U.K. are among the largest tourism markets and most important trading partners in Europe. Strengthening ties with strategic markets in Europe is good for inbound tourism, trade, investment and immigration," says Joyce Carter, President and CEO of Halifax International Airport Authority. "This announcement demonstrates confidence in our community, our region and our future as Halifax Stanfield connects travellers to and from Europe and beyond. WestJet's newest destinations from Halifax also tie us to our past when you consider our strong European roots, including our rich Acadian culture in the Maritimes."
"We look forward to working with WestJet to launch this exciting new long-haul route, which will further enhance Gatwick's position as the world's busiest departure airport for low-cost, long-haul services," said Guy Stephenson, Chief Commercial Officer, Gatwick Airport. "Halifax has lots to offer visitors from the U.K., with its rich maritime history, year-round festivals and buoyant nightlife making it a must-visit global city. With Halifax also being one of Canada's main economic hubs, these new flights will provide an important link between the two countries' business communities at a time when worldwide connections are vital for the U.K."
Starting May 31, WestJet will begin service with daily flights between Halifax and Paris. On April 29, WestJet will begin daily service between Halifax and London (Gatwick). In addition, WestJet will add one flight to Halifax from Calgary for a total of 15 weekly flights.
WestJet currently serves 16 cities from the Halifax International Airport, up from six in 2013, including 10 Canadian, two transborder, one international and three European destinations; at peak summer schedule, the airline will operate more than 25 flights per week. Since 2012, the airline's traffic from Halifax has grown by more than 160 per cent.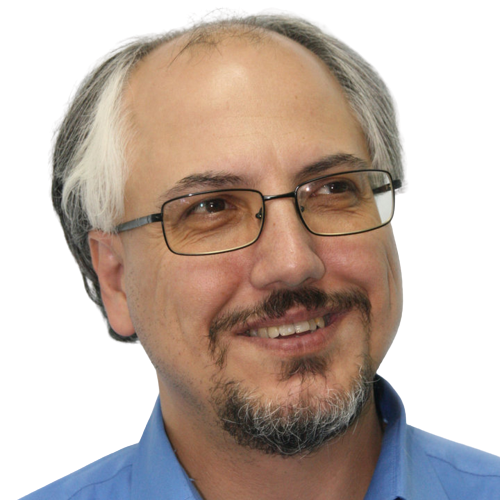 Theodore is the Co-Founder and Managing Editor of TravelDailyNews Media Network; his responsibilities include business development and planning for TravelDailyNews long-term opportunities.