The demand for lodging is being rocked by a variety of economic and security concerns, including the failure of the economy to strengthen to…
The demand for lodging is being rocked by a variety of economic and security concerns, including the failure of the economy to strengthen to the extent most economists had forecast, the negative wealth effect from the sharp decline in stock values in July, the erosion in consumer confidence, increasing frustration with the inconvenience of air travel and heightened fears of U.S. action against Iraq. At the same time, these forces have prompted professional macroeconomic forecasters to lower their forecasts for the rest of the year and for 2003. Instead of gaining momentum, the economy is now expected to grow below trend pace for at least another two quarters.



The economy and the specific effects of the recent events will restrain lodging demand growth and encourage continued discounting through the end of 2002, causing PricewaterhouseCoopers<.> LLP's forecast RevPAR to decline 2.3 percent this year. Without a catalyst for strong rebound in business travel in the short term, RevPAR will increase by only 3.5 percent in 2003. A more robust outlook is delayed to 2004, when RevPAR is expected to improve by 5.6 percent.



Until the confluence of these recent forces on the economy and the lodging sector, the tenor of this current outlook for lodging had not been warranted, said Bjorn Hanson, Ph.D., global industry leader, PricewaterhouseCoopers Hospitality & Leisure Practice. Therefore, we do not anticipate a robust recovery of the sector until the first quarter of 2004 and factoring out inflation, even then RevPAR will only be equal to 1996 levels.



Impetus for Forecast Revisions



Several developments that unfolded in early summer 2002 prompted professional forecasters on the Blue Chip Economic Panel to lower their real GDP forecasts for the second half of 2002 and for the year 2003 in August 2002.



Specifically, these encompass:



1. Revelations of more accounting irregularities and corporate governance problems that have unmasked underlying financial distress at some large companies and industries. A number of such revelations in 2002 led to some of the largest public company bankruptcies since 1980: Worldcom, Inc. (1); Global Crossing (5); and Adelphia Communications (6). Initially thought to be exceptions rather than endemic to the system, these issues weighed heavily on investors' minds.



2. Shaken investor confidence caused a retreat from the public equity market. The S&P 500 fell to a new record low of 797.7 on July 23, 2002. Even with the recent rebound, the S&P 500 stands at 962.70 as of August 22, or 37 percent below the March 2000 peak. The sharp sell-off in July added to the approximately $8 trillion loss to household portfolios since March 2000.



3. Other economic factors critical to the recovery of the economy began to show signs of weakening or stalling in recent months:



(a) manufacturers' orders and construction spending fell in June;

(b) job gains in July were smaller than expected;

(c) consumer confidence fell sharply in June and July;

(d) the Institute of Supply Management indices of activity for manufacturing and services declined in July;

(e) growth in industrial production slowed in July;

(f) productivity gains decelerated in July; and

(g) oil prices have been rising in recent months.



4. Real GDP growth for the second quarter was only 1.1 percent, while the first quarter growth was revised down from 6.1 percent to 5.0 percent.

The Blue Chip consensus estimate for real GDP growth in 2002 is now 2.3 percent on a year-over-year basis, which is 0.5 percent lower than the consensus estimate in July 2002. The consensus forecast for real GDP growth in 2003 is now 3.2 percent, or 0.4 percent lower than the estimate just a month ago.

Macroeconomic Advisers revised its real GDP forecast for the second half of 2002 to 2.5 percent, from 3.8 percent assumed in our May 31 lodging forecast. It also lowered the forecast for 2003 to 3.1 percent from 3.9 percent.



Implications for Lodging



PricewaterhouseCoopers LLP now estimates that revenue per available room (RevPAR) will decline by 2.3 percent in 2002 to $49.68 from $50.83 in 2001. Given the RevPAR decline of 7.4 percent for the first half, our current forecast is for RevPAR growth of 1.0 percent in the third quarter and 6.9 percent in the fourth quarter over prior-year levels.



For 2003, instead of 5.0 percent RevPAR growth that PwC forecast in May 2002, PwC now expects RevPAR growth of 3.5 percent. PricewaterhouseCoopers expects ADR discounting to diminish as lodging demand growth improves. ADR is forecast to increase by 2.5 percent in 2003, while occupancy is expected to recover 0.6 percentage points to 60.1 percent.



The more robust outlook for lodging has been delayed to 2004. Four consecutive quarters of strong real GDP growth from the second quarter of 2003 to the first quarter of 2004 will stimulate lodging demand growth of 3.6 percent in 2004. RevPAR will improve by 5.6 percent, on the strength of a 1.6 percentage-point gain in occupancy and 2.9 percent increase in ADR.



The unprecedented September 11 events caused dramatic effects on the lodging industry:




The occupancy of 59.5 percent in 2002 is the lowest level, except for six years in the last 75 years.




The consecutive ADR decreases in 2001 and 2002 will be the first since the Great Depression when ADR declined steadily from 1930 to 1933.




The nominal RevPAR level in the fourth quarter of 2004 ($55.38) will approach the most recent peak achieved in the fourth quarter of 2000 ($55.72).




The real RevPAR level in the fourth quarter of 2004 will recover to the prevailing levels in 1996 and still lag the most recent peak level by eight percent.




Lodging demand has taken between three and six quarters to recover from the trough (lowest point) and regain the previous peak in the past three industry cycles since 1973. PwC now expects lodging demand to take eight quarters or from the fourth quarter of 2001 to the fourth quarter of 2003 to regain the previous peak of 2,586,000 room nights sold.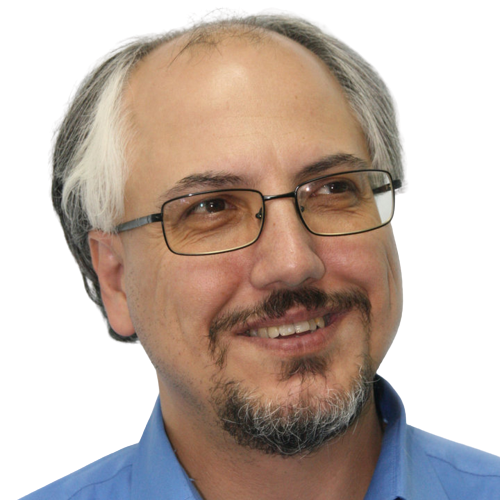 Theodore is the Co-Founder and Managing Editor of TravelDailyNews Media Network; his responsibilities include business development and planning for TravelDailyNews long-term opportunities.