Travel technology experts offer their perspectives on how the upcoming 'super-computing' leap-forward could impact travel – not least considering that the future of AI is partially dependent upon such advances in computational power.
The UK government recently announced that it is to invest £900m in a cutting-edge supercomputer, as part of its new artificial intelligence (AI) strategy. The move will enable the country to build its own "BritGPT".
Meanwhile the UK treasury recently outlined plans around how this 'exascale' computer would work – revealing that it would be several times more powerful than the UK's biggest computers.
With other countries sure to follow in the UK's footsteps, what opportunities – and challenges – will this create for the travel technology space as super computers become more widely available and help to spur on the already big recent leaps in AI by providing levels of computational power IT engineers only once dreamed of?
Mike Coletta, Manager, Research and Innovation from Phocuswright comments: "The future of AI – and therefore travel technology – is inevitably linked to super-computing. Generative AI has the potential to drastically impact every stage of the consumer travel cycle – inspiration, planning, shopping/booking, experiencing and sharing – as well as business operations like marketing, customer service and backend optimization for travel companies. There are so many possible applications, but initial deployments will likely focus on specific, narrow use cases, with broader applications emerging in the longer term. Additionally, rich UIs that are more streamlined and interactive could provide yet another major leap forward in user experience. The upcoming Phocuswright Europe Conference in Barcelona on June 12-14 will delve deeper into this wider issue and explore how the industry can prepare for this game-changing development."
Meanwhile in the hospitality distribution area, Adam Harris, Founder & CEO of Cloudbeds – a provider of technology to independent hotels – adds: "Super-computing will put AI on steroids and that has the potential to revolutionize the way travelers plan, book, and experience their trips – I wouldn't want to be a travel agent right now, this tech will slowly replace big aspects of their jobs. But the advent of super-computing will have benefits within the hotel and behind the counter too, for example in setting prices to maximise revenues or in helping fraud prevention by validating that guests arriving at the property are indeed those who really booked the room. As the travel industry adapts to this new reality, we're thinking hard about what independent hoteliers need to do to be prepared for this and not miss the boat – whilst at the same time using tools like this to maximise productivity at a time when there's a massive labour shortage in the sector. Everything suggests though that your next Assistant GM just might be a super-computer powered AI tool."
Considering the impact on the OTA and travel intermediary side of the travel sector, Emilie Dumont, CEO of Digitrips – owner of France's leading OTA Misterfly and other B2B travel tech services – believes that "there seems to be a lot of fear around AI and the super-computing that backs this – mainly that it will replace the need for humans across the travel booking experience. However, we see it as more of a way to enhance what's already possible through human interaction – it'll make it possible to provide more personalized customer experiences, faster and more efficient booking processes, and greater optimization of resources. With the use of advanced algorithms and machine learning, the travel industry can provide more effective recommendations and offer personalized itineraries based on specific customer needs, preferences, and past behaviors. Consumers will benefit from this and adapt quickly, whilst there will still be plenty of opportunity for human interaction."
Whilst Matthew Chapman, CTO of travel technology booking provider Vibe feels that "as with all new innovations, at Vibe we're excited about the potential that this powerful technology presents for the travel industry. With the ability to process complex data sets and perform advanced analytics at lightning speed, super-computers have the potential to transform everything from the way travel bookings are made to the way we experience destinations around the world, including the journey there and back. As we look ahead to the next phase of travel technology, we're confident that super-computing will be a key driver of change and progress, and if the UK government could give us access to this new toy a few hours a week we promise to harness its power to deliver even greater value and convenience to the industry! Failing that we think that in the not-so-distant future such power will be in the hands of all businesses, everyone will benefit soon enough."
Other service providers within the wider B2B travel space also stand to benefit too, not just travel suppliers or intermediaries. Spencer Hanlon, Head of Travel at B2B payments specialists Nium comments that "This cutting-edge computing capability will not only enhance the speed, reliability and efficiency of payment transfers, but the inevitable AI benefits will also generate insights to help optimize payment processes. As the travel industry becomes more digitalized, the use of super-computing in payments solutions will undoubtedly become a standard practice. This advancement in technology will be a game-changer in how transactions are conducted and will contribute greatly to creating a more streamlined and optimized payment solution for businesses within the travel industry."
In the travel insurance space Katie Crowe from battleface thinks that "The emergence of super-computing in travel insurance is expected to drive a positive impact. By incorporating advanced computing technologies, we believe that we'll be able to estimate risk in a much quicker, more reliable, and more seamless manner. This will enable us with additional accuracy, providing a more personalized and relevant travel insurance experience. The incorporation of artificial intelligence driven by super-computing tools in our processes will enhance ability to better interpret patterns, analyze claims data and expenses, resulting in us continuing to invest back into products and services that anticipate today's customer needs and demands."
Considering the potential impact for the very important M&A and fundraising side of the travel technology space, Morgann Lesné from boutique travel investment bank Cambon Partners points out that "for companies looking to scale-up quickly and achieve high-multiple valuations evidently their equity story has to involve some core offering that is transformational or disruptive for their space. So a giant leap forward in computational power and the prospects for the evolution of AI really could be the edge that everyone in travel is looking for – expect to hear a lot of talk about this on earnings calls and during pitches from start-ups searching for cash. Like all new trends, sadly though many will promise this but few will deliver, so investors and acquirers need to work out quickly how to spot the real deal innovators."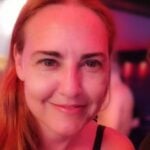 Tatiana is the news coordinator for TravelDailyNews Media Network (traveldailynews.gr, traveldailynews.com and traveldailynews.asia). Her role includes monitoring the hundreds of news sources of TravelDailyNews Media Network and skimming the most important according to our strategy.
She holds a Bachelor's degree in Communication & Mass Media from Panteion University of Political & Social Studies of Athens and she has been editor and editor-in-chief in various economic magazines and newspapers.