Ink Innovation's advanced DCS and Web Check-In solutions will help Marabu airline deliver a smooth journey for passengers.
Ink Innovation, a travel technology company, has signed an agreement with Marabu OÜ, a new startup airline. Ink is providing its departure control (Ink DCS) and web check-in solutions to Marabu, which began flight operations just four months after the company was created.
Marabu, which offers flights from Germany to leisure destinations across the Mediterranean, chose Ink to support the rapid setup of its operation and enable an unrivalled experience for passengers.
"We need a partner that is as flexible and fast as we are. With Ink, we managed to roll out the DCS within only two months. The team is highly motivated to strive for technical solutions that are passenger and operational focused." says Diana Strauss, Director Customer Journey, Marabu.
Marabu has implemented Ink's cloud-hosted Departure Control System. This enables Marabu to manage operations in the cloud, including check-in, boarding, flight management, and processing baggage. Ink Web Check-In will make it easy for passengers to check in online, making their journey at the airport faster. By combining Ink DCS with Ink Web Check-in, Marabu can leave web check-in open as late as the desks.
Marabu is in the midst of implementing the use of the system across several Canary Island stations, including Gran Canaria Airport (LPA), Fuerteventura Airport (FUE), Tenerife South Airport (TFS), and César Manrique-Lanzarote Airport (ACE). In total, DCS will soon be operational at seven stations, which will not only encompass the Canary Islands but also include airports in Germany and Egypt. A further expansion is planned for summer 2024.
Arturs Karavas, Nominated Person Ground Operations, Marabu said "Ink DCS allows for speedy passenger handling and is very intuitive and easy to learn for our check-in agents."

"We look forward to supporting Marabu's long-term growth plans as they look to expand across Europe. Our suite of flexible and easy-to-implement passenger handling solutions simplifies the setup of new airline operations whilst delivering improved customer experiences." commented Blaine Powell, Chief Sales Officer, Ink.
Ink DCSis a cloud-based Departure Control System. Part of the Ink Ecosystem, it provides a complete, interactive, multi-channel delivery platform for the fulfilment phase of the passenger's airport journey. Process passengers and baggage, assign seats, sell ancillaries in real-time under one common interface. It's designed to deliver the connected passenger journey to and through the airport. Ink DCS is certified on all major Common Use platforms.
Marabu OÜ was founded in Tallinn, Estonia, in 2022 as a leisure airline for the European market. The Estonian state-owned airline Nordica acts as an operating partner. Since the summer of 2023, Marabu has served Hamburg and Munich airports and offers travellers a wide selection of attractive destinations in Egypt, Greece, Italy, Croatia, Portugal, and Spain. Like its sister airline Condor, Marabu is part of the Attestor Group.
Ink Innovation S.L. is a travel technology provider with core expertise in connected journeys and passenger experiences. Ink helps airports, airlines, ground handlers and other industry operators to work more flexibly. Ink's unique ecosystem comprises biometrics, blockchain, mobile and cloud systems, and self-service devices to improve operational flow. Headquartered in Spain, Ink operates worldwide, partnering with clients such as Copenhagen Airport, Jet2, TUI Airline, La Compagnie, Menzies Aviation, Lift and Sabre.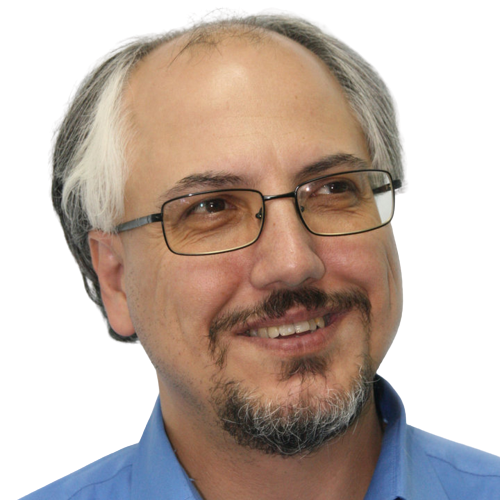 Theodore is the Co-Founder and Managing Editor of TravelDailyNews Media Network; his responsibilities include business development and planning for TravelDailyNews long-term opportunities.