The Iberostar Group and Redexis have struck a deal whereby Redexis will implement a first-of-its-kind fuel cell system in the global tertiary sector that will consume green hydrogen to produce heat and electricity.
PALMA DE MALLORCA – Responsible tourism bellwether, Iberostar Group, struck a deal with the end-to-end energy infrastructure trailblazer Redexis, making inroads into the commitment to a worldwide pioneering milestone with the first installation of a green hydrogen-based cogeneration fuel cell at the Iberostar Bahía de Palma hotel (Mallorca, Spain). 
Redexis will install the fuel cell, which is capable of consuming at least 10 tonnes of renewable hydrogen annually to produce up to 50 kW of power, which will supply over 70% of the hotel's thermal energy, thus reducing dependence on other fossil fuels and thus, reducing emissions. 
The complex will also harness this technology to draw some of its electricity straight from the fuel cell. All Iberostar hotels in Spain already consume renewable-sourced electricity certified with a renewable energy guarantee of origin, meaning that 100% of the electricity powering this hotel complex is totally sustainable without a single CO2 footprint.
Fidel López Soria, CEO of Redexis, met with Gloria Fluxà, Vice-President & Chief Sustainability Officer of the Iberostar Group to seal the deal for this system, heralding a pioneering leap forward in the use of fuel cells in the global tertiary sector, while also setting up a pilot test for future uses of this type.
"We are looking at a landmark worldwide milestone, one contributing efficient and advanced decarbonisation solutions to tourism, which is a key sector for the Spanish economy. The Iberostar Group has been fully committed to sustainability through innovative solutions for its hotels, in this case through renewable hydrogen, which Redexis is firmly committed to. We believe that partnerships such as these will prove to be essential in transforming decarbonisation and real technological progress into a reality of new energy vectors in the short term", explained Fidel López Soria.
In turn, Gloria Fluxà pointed out that "this innovative approach illustrates our commitment to gradually extend the use of clean energy across all our hotels worldwide and also lead the energy transition in the tourism sector. The Iberostar Group is moving towards achieving carbon neutrality in our operations by 2030, in keeping with our commitment to promote a responsible tourism model". 
The initiative is part of the Green Hysland project, in which Redexis is building the first hydrogen pipeline in Spain that will transport 100% green hydrogen and in which Redexis will carry out the first injection of green hydrogen into a natural gas distribution network in Spain.
The Green Hysland project, funded by a European grant, comprises over 30 organisations, companies and technology centres, including Enagás, Acciona Energía and Cemex. As a vehicle of the European Union, the Clean Hydrogen Partnership has earmarked 10 million euros to support the deployment of the infrastructure necessary to make Mallorca's renewable hydrogen ecosystem a reality in 2021–2025 period. The initiative merges all the core elements of the hydrogen value chain through production, transmission and distribution infrastructure and the end-use of renewable hydrogen.
Green hydrogen holds the key to decarbonisation targets in keeping with the European Commission's roadmap and, compliance in terms of emission reductions by 2030 and emission neutrality by 2050. Green hydrogen is a clean energy produced from water and renewable energies, involving the decomposition of water molecules (H2O) into oxygen (O2) and hydrogen (H2). Not only is it 100% renewable, it can also be stored, compressed, transported and used for commercial, industrial and mobility purposes.
Redexis makes headway with its decarbonisation plans in the Balearic Islands
The Redexis system fits perfectly with the decarbonisation strategy of both the economy and company, which, as announced in its Energy26 plan, will promote renewable energy projects with major investments focused on the energy transition, where Redexis' current networks play an essential role as they are able to transport renewable gases such as hydrogen.
A key territory where the company has already invested approximately €270 million, further investments in the Balearic archipelago will focus on the deployment of regional infrastructures. Redexis currently manages a transmission and distribution network of 1,250 kilometres and provides natural gas access to 850,000 citizens in 37 municipalities on the islands. In its recently announced Energy26 Strategic Plan, Redexis will invest €100 million in the Balearic Islands to continue implementing infrastructures allied to the energy transition until 2026.
A fresh surge for carbon neutrality by 2030
In 2022, the Iberostar Group unveiled its decarbonisation roadmap, the most ambitious in the sector, as it targets carbon neutrality in all group operations by 2030, twenty years ahead of the global target set by the industry. Through its decarbonisation strategy, Iberostar is committed to slashing absolute Scope 1 and 2 greenhouse gas (GHG) emissions by 85% by 2030 compared to the base year 2019. It is also committed to reducing absolute Scope 3 GHG emissions by 50% in the same timeframe. The hotel group will also offset the remaining emissions by leveraging nature-based solutions to protect and restore ecosystems at all of its destinations.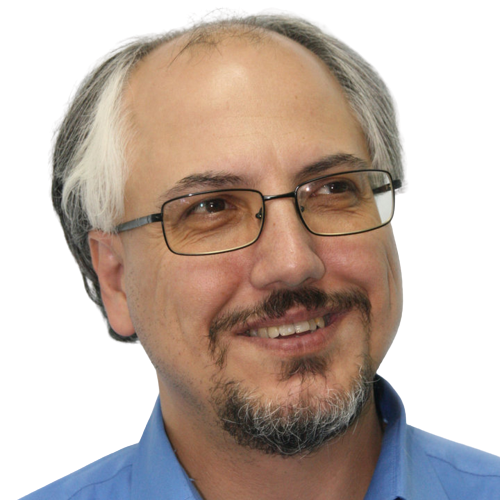 Theodore is the Co-Founder and Managing Editor of TravelDailyNews Media Network; his responsibilities include business development and planning for TravelDailyNews long-term opportunities.