New A330 product features fully-flat bed seats throughout Falcon Gold Class, revamped seats in Economy Class and state-of-the-art in-flight-entertainment system.
SAKHIR AIRBASE, BAHRAIN INTERNATIONAL AIRSHOW, KINGDOM OF BAHRAIN – Gulf Air, the national carrier of the Kingdom of Bahrain, announced it has signed contracts totaling approximately $20 million appointing Avianor, Zodiac Aerospace and BEAerospace as partners for the retrofit of its A330 fleet, following a successful bidding tender process through the Bahrain Tender Board.
Gulf Air's planned A330 retrofit, scheduled to be completed in the last quarter of 2014, is part of the airline's on-going proactive re-fleeting and product enhancement strategy. A complete transformation of the current A330 seat configuration will allow for the introduction of fully-flat bed seats in the airline's Falcon Gold Class, revamped seats in Economy Class and the introduction of a state-of-the-art in-flight-entertainment (IFE) system throughout.
Designed specifically for Gulf Air and integrating features based on feedback from customers, the new Falcon Gold seats convert into fully-flat beds measuring 1.90 meters in length guaranteeing a comfortable night's sleep. The Falcon Gold seats offer more personal space between seats than the airline's previous A330 business class product, allowing passengers to sit back and relax in a 22-inch wide armchair that converts easily into the passenger's desired position. The new Economy Class seats offer passengers the very latest in comfort: a 4-inch recline, an 18-inch seat-width and an adjustable head and foot rest allowing greater passenger relaxation.
All seats in Gulf Air's retrofitted A330 aircraft will include an integrated Audio-Video on Demand (AVOD) feature, an individual touch screen (15-inch in Falcon Gold class and 9-inch in Economy) in every seat and high quality headphones. A suite of movies, video and audio titles in several languages will be available, in addition to games. A USB port is available in every seat to allow passengers to easily charge electronic devices.
Gulf Air's Acting Chief Executive Officer Mr. Maher Salman Al Musallam commented, "At Gulf Air we strive to ensure we meet the needs and wants of our passengers which is why we have dedicated the time and focus to designing the new A330 product. For the first time ever we have integrated passenger comments and feedback during the development stage of the seats' design to ensure we meet their requirements. We strive to offer a best in class product and with the new A330 seats and IFE we believe we do. Furthermore, we have selected three of the best industry partners to support us with the successful execution of this project, which will only serve to enhance the final product offering. Customers travelling on these aircraft, in both classes of travel, will now have a more relaxing and enjoyable experience. This overhaul of our wide-body fleet demonstrates our ongoing commitment to offer superior products and services to our passengers while underlining Gulf Air's longstanding commitment to its international operations."
Gulf Air's A330 retrofit will be supported by three key partners; Avianor, Zodiac Aerospace and BE. Avianor has been appointed to act as "turn-key provider" managing the program with responsibility for the Engineering, Certification and Installation of this extensive upgrade.
Earl Diamond, CEO of Avianor Inc. commented, "Avianor has worked very closely with Gulf Air over the past year in helping define this project and we are very proud to have been selected to lead and implement this very important upgrade.  Avianor's strong team of 300 employees are committed 100% towards the success of this retrofit and to ensuing the project meets its completion deadline – the last quarter of 2014."
Zodiac Aerospace is supplying the Economy Class seats and the seat centric IFE system. By combining both their seats and IFE technologies to deliver a single source solution, Zodiac Aerospace provides the perfect pairing of pre-certified seats with an integrated IFE solution, which is unique on A330 aircraft.  
Christian Novella, CEO of Zodiac Seats says: "We are very proud to be selected to be partner in the project to transform Gulfair's A330 Seat configuration. We are fully committed to provide a relaxing seating experience for Gulfair passengers and to let them enjoy best in class in-flight-entertainment. "
Gulf Air's new A330 aircraft will feature a total of 214 seats in a two-class configuration of 30 in Falcon Gold Class and 184 in Economy.
Photo Caption (from left to right): Djamel Bouhas Director Business Development and Airline Relations – Zodiac and Earl Diamond – Avianor CEO are seen alongside Gulf Air Acting Chief Executive Officer Maher AlMusallam (centre), Gulf Air Acting Chief Technical Officer Jamal Hashim and Gulf Air Acting Commercial Officer Ahmed Janahi.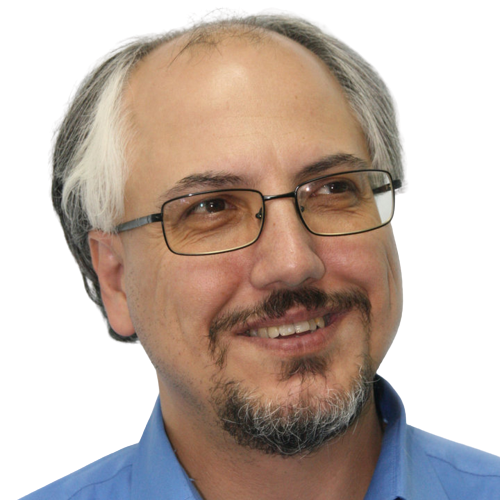 Theodore is the Co-Founder and Managing Editor of TravelDailyNews Media Network; his responsibilities include business development and planning for TravelDailyNews long-term opportunities.