In a bid to flee reality for a world of fantasy and fiction, Britons have become a nation addicted to trilogies according to the Travelodge 2012 books left behind index.
For the first time ever, the budget hotel chain which has over 500 hotels across the UK, Ireland and Spain has reported fictitious trilogies has dominated its top 10 books left behind charts – with no celebrities or chick lit making the listing this time.  
E.L. James' 'Fifty Shades', Suzanne Collins' 'Hunger Games' and Stieg Larsson's 'Millennium' trilogies all lead the chart, suggesting we're a nation escaping reality to delve into a fantasy world of crime, thriller and eroticism.
Outside of the trilogies, the only book to enter the top 10 is 'The Help' by Kathryn Stockett taking 10th place. David Nicholls' 'One Day' reached 11th place and Dawn French and Steve Jobs both enter the top 20 in 12th and 13th place respectively.
Previous number ones have included Katie Price's autobiography 'Pushed to the Limit', Piers Morgan's 'Don't You Know Who I Am' and 'The Blair Years' by Alastair Campbell. This year's full list of books left behind reads like this:
1. Fifty Shades of Grey, E.L. James
2. The Girl With The Dragon Tattoo, Stieg Larsson
3. The Girl Who Kicked The Hornets' Nest, Stieg Larsson
4. Fifty Shades Freed, E.L. James
5. The Hunger Games, Suzanne Collins
6. The Girl Who Played With Fire, Stieg Larsson
7. Fifty Shades Darker, E.L. James
8. Catching Fire, Suzanne Collins
9. Mockingjay, Suzanne Collins
10. The Help, Kathryn Stockett
11. One Day, David Nicholls
12. A Tiny Bit Marvellous, Dawn French
13. Steve Jobs: The Exclusive Biography, Steve Jobs
14. Diary Of A Wimpy Kid, Jeff Kinney
15. The Brightest Star In The Sky, Marian Keyes
16. The Fry Chronicles, Stephen Fry
17. Room, Emma Donoghue
18. StrengthsFinder 2.0, Tom Rath
19. The Confession, John Grisham
20. Tinker Tailor Soldier Spy, John Le Carre
Shakila Ahmed, Travelodge spokeswoman said: "It is interesting to see for the first time ever that our top ten books left behind index is not being dominated by celebrity biographies and chick lit books which it has done in the past.
Trilogies have dominated the charts this year with Fifty Shades of Grey topping the poll. So popular is this book, our hotel staff have reported that business and leisure customers of all ages are reading this trilogy. Customers can not get enough of Mr Grey and Miss Steele, they are even reading the book whilst eating breakfast and dinner."
"Our 2012 books left behind index has revealed we are a nation addicted to trilogies, this is probably so that we can flee the reality of gloom and doom for a world of fantasy."
During the last 12 months, around 21,786 books have been left behind in 36,500 Travelodge hotel rooms.   
Other key findings from the books left behind study revealed:
A staggering 7,000 copies of E.L. James' 'Fifty Shades' books have been recovered from Travelodge hotel rooms across the country since its release earlier this year
A sports book was found in all 57 London hotels during the Olympics  
Hotel staff in Newcastle found the most cookery books left behind in their hotels    
Staff at Scarborough Travelodge found a bag of Karma Sutra books which belonged to an elderly couple staying for a week
Hotel staff in Essex, Newcastle and Liverpool recovered the most copies of 'The Dukan Diet'  
Hotels in Central London, Birmingham and Scotland had the most business books left behind
Travelodge hotels in London, Edinburgh, Cornwall and Cardiff had the most copies of English Phrase books left behind     
The staff at Leamington Spa Travelodge found a suitcase of Mills & Boon books which belonged to a middle aged couple
The hotel manager at Peterborough Travelodge found a briefcase of superhero comics – which were left behind by a CEO who stays at the hotel regularly.       
Hotels in London, Manchester, Birmingham, Edinburgh and Liverpool had  the most e-readers left behind
The research also revealed the top three reasons to why customers leave books behind in Travelodge hotels are:
An accident which guests hadn't meant to do and subsequently called the hotel to find their missing possession
Leaving heavy books behind is a good way of lightening the weight of luggage, this was prevalent for airport hotel guests
Finished reading the book and leaving for the next guest to enjoy.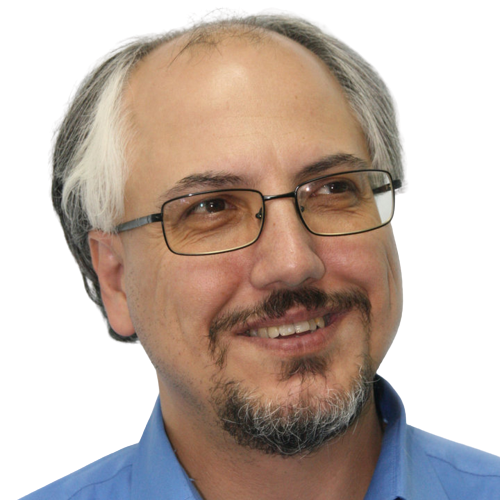 Theodore is the Co-Founder and Managing Editor of TravelDailyNews Media Network; his responsibilities include business development and planning for TravelDailyNews long-term opportunities.