Nearly three-quarters of property managers plan to add to their tech stack in 2023; But 45% still don't use basic tools like guest messaging. 49.7% say staffing is the biggest threat to their business this year.
BOSTON, US – The short term rental industry continues to embrace technology and fuel its evolution, while a reluctant minority of property managers have resigned themselves to an analog future, Breezeway research reveals.
While nearly three-quarters (70.5%) of property managers plan to add to their existing tech stack this year, a surprisingly high number are still failing to tap into basic solutions to streamline their business, according to Breezeway's fourth annual Property Operations Report.
When it comes to marketing their rentals, most property managers (55%) still don't use dynamic pricing, which has become a mainstay strategy for maximizing revenues during busy periods and reducing gap nights when demand slows. Only 10.9% of managers will start using this in 2023, suggesting this may still be a blindspot for many in the industry.
Nearly half still don't use property operations software (50.4%), guest messaging (45%), or smart locks (50.1%). This is surprising considering a majority of managers identified quality assurance as the biggest operational challenge this year and 18.1% of managers say meeting guest expectations is their biggest concern.
Meanwhile — as if to illustrate the divide in the industry – 46.3% of property managers say that technology isn't very important to meeting their business goals. Those ahead of the curve are already seeking new and innovative tech solutions beyond property operations software and channel management – like digital guidebooks, which nearly a quarter of managers (23.8%) plan to use this year.
Those who don't adopt technology fail to capture the benefits of automation, creating an unnecessary reliance on high staff numbers, which could place undue pressure on property managers' bottom line. Half of property managers are concerned that hiring the right staff will hold them back this year, with (49.6%) ranking staffing as one of the three biggest operational challenges they faced amid rising pay demands fueled by inflation. A third of managers (32.1%) expect staffing to become even more difficult in 2023. More property managers identified staffing issues as the biggest threat to their business than any other risk this year (20.6%).
Those managers that have embraced technology and automation, continue to find success growing their business. The industry's growth is illustrated by the fact that 71.4% of property managers increased the size of their portfolio last year, according to the report. Only 7.2% of property managers saw the size of their portfolio decline and 12% of managers saw their portfolio increase by 50% or more.
Breezeway's annual Property Operations Report surveyed 350 professional vacation rental managers.
Other highlights from the report:
Property managers are also concerned about owners along with guests — managing owner expectations was seen as one of the top concerns by 20.3% of managers
Nearly all (98%) of managers are optimistic about their vacation rental business this year
A third of property managers (36.7%) are extremely optimistic — despite economic headwinds and challenges
Jeremy Gall, Founder and CEO of Breezeway, said: "Technology is enabling the best short-term and vacation rental managers to confidently meet market challenges and continue to grow their business. We see a divide between the best managers embracing tech and software tools to automate and optimize their business, pulling away from those that are more reluctant. Delivering the best experience to guests and owners is critical to managers' success, and efficiency is key, particularly with staffing issues being one of the biggest operational challenges for property managers this year. Those in the slow lane will find themselves falling further and further behind. If anything, this kind of two-speed marketplace makes an increase in M&A activity much more likely and that's what we could see over the next few years as less efficient and less profitable operators are swallowed by the most innovative."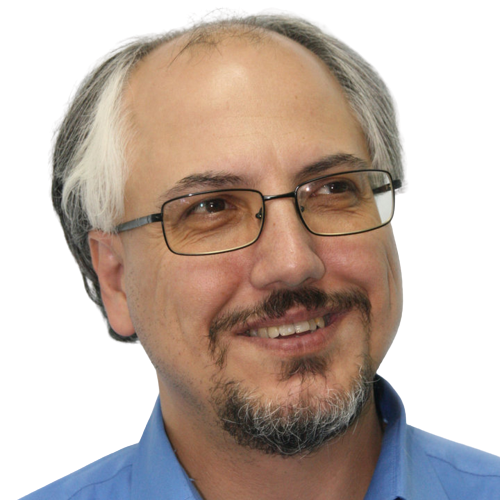 Theodore is the Co-Founder and Managing Editor of TravelDailyNews Media Network; his responsibilities include business development and planning for TravelDailyNews long-term opportunities.