This year the airline has launched or enhanced dozens of features in its mobile app, at the airport and onboard its aircraft designed to make travel easier and more efficient for customers.
CHICAGO – United is gearing up for a record-setting Thanksgiving travel season, with more than 5.9 million people expected to fly the airline between Nov. 17-29. Knowing that every minute will count for travelers eager to reunite with loved ones for the holiday, United's customer experience team has been working all year on industry-first innovations that help travelers skip lines, get through security faster, make tight connections and improve the overall travel experience.
"This time of year is all about connecting with family and friends, and we're preparing to help all customers – whether they're a seasoned traveler or once-a-year flier – get to their destinations on time," said Linda Jojo, United's Chief Customer Officer. "Nearly three-quarters of our customers travel with the United mobile app, and they tell us that they like the ability to skip many lines, enjoy prompt personalized service when they need it and appreciate the peace of mind they get from the information on the United app."
Since the start of the year, United has launched or enhanced dozens of new innovations in its mobile app, at its airports and onboard its aircraft to help travelers prepare for their trips – offering more transparency, saving time and reducing stress from booking to departure.
Pre-Flight Preparation
Free family seating: United is the first and only airline to offer a dynamic seat map that allows children under 12 to be seated next to an adult in their party for free at time of booking. Since announcing this new feature earlier this year, United has helped more than 200,000 families book seats together for free.
Bags checked in no time: United's "bag drop shortcut" allows customers who check in on the United app to skip the check-in line and drop off their bag curbside or at a separate, dedicated location in the airport lobby. On average, customers can drop their checked-in bags in one minute with bag drop shortcut. The service has expanded to more airports this year, and customers will see the most convenient bag drop shortcut location when they check in online.
Food and beverages ordered in advance: Customers can pre-order their meal and snacks up to 24 hours prior to departure to better help them get their first choice of in-flight food or beverage. Customers are automatically notified that pre-order is available five days before their departure, and they can make food and beverage selections for their trip in the United mobile app or united.com.
Time-Saving Tools for Day-Of Travel
Airport wayfinding: Customers receive personalized day-of instructions to navigate point-to-point throughout certain airports with United's Terminal Guide. From directing customers to the most ideal airport entrance to finding their departure gate, the United app helps customers find their way with confidence and ease.
Automatic, personalized flight notifications: United is the first and only U.S. airline to support Live Activities for iPhone, giving customers real-time access to their boarding pass, gate and seat number, and countdown clock to departure time on their Lock Screen or while unlocked in the Dynamic Island, all without opening the United app. The live updates have helped millions of travelers since launching earlier this year, with the majority using them to access their boarding pass and entertainment options. Last week, United launched the ability for Android users to also see real-time flight information on their lock screens, which is also a first of its kind feature. Plus, United sends personalized, real-time updates via text notifications with timely information about boarding, gate location, travel disruptions, bag tracking and more, providing awareness into flight plans or status.
Stress-free connections: United's ConnectionSaver technology automatically scans flights for customers who are making tight connections to determine if the connecting flight can be held without inconveniencing other customers. So far this year, ConnectionSaver helped more than 600,000 United customers make their connecting flights – and has saved more than 2 million connections since launching in 2019.
More efficient boarding process: To help save customers valuable time during their travels, United recently introduced a new 'WILMA' or window-middle-aisle boarding system, which can save up to two minutes on boarding per departure.
Customer Service Support
United's app becomes a traveler's personal concierge with:
Automatic assistance during disruptions: Earlier this year, United launched new mobile app features that automatically present personalized re-booking options, bag tracking information and meal and hotel vouchers when eligible if their flight is delayed or canceled, all without waiting in line at the airport line or calling the customer contact center. Since announcing the features in June, customers have responded well to having alternate travel options automatically served to them in the app, getting them back on their way more quickly after a flight disruption or cancellation.
On-demand customer support: Only United offers "Agent on Demand" – allowing customers to scan a QR code or use the United app to video chat, text or call a customer service representative instead of waiting in line at the airport. This year alone, more than 1.5 million customers have used Agent on Demand to get real-time information on flight status, upgrade and standby lists, seat assignments, irregular operation assistance and more. Agent on Demand is available at all airports where United flies.
Accessible Travel for Everyone
United's accessible solutions better ensure that the flying experience is more inclusive for all customers and can help prepare travelers ahead of flights during times of peak demand. Accessible solutions include:
Accessible digital platforms
The United mobile app was recently redesigned to make it easier to use for people with visual disabilities. With increased color contrast, more space between graphics and reordering how information is displayed, the app is now better able to integrate with screen reader technologies like VoiceOver and TalkBack.
United also offers resources to help travelers who have cognitive or invisible disabilities plan their trip, navigate the airport and ensure a seamless onboard experience. The United Accessibility Desk is also available to help at (313) 234-6992.
Onboard accessibility improvements
United's latest seatback entertainment screens being installed offer a wide range of accessible features, such as closed captioning, text-to-speech controls, magnification, explore-by-touch capabilities, audio-described movies, and adjustable and high-contrast text and color correction. As part of United Next, the airline's historic growth plan, the carrier expects to take delivery of about 700 new narrow and widebody aircraft by the end of 2032, all of which will include the latest in seatback screen entertainment options.
Earlier this year, United became the first U.S. airline to add Braille to aircraft interiors, helping millions of travelers with visual disabilities more easily navigate the cabin independently. New tactile signage will help people with visual disabilities better identify row numbers, seat assignments and lavatory locations independently. United expects to outfit its entire mainline fleet with Braille by the end of 2026.
Customers who require the use of a mobility device may check their personal wheelchair or other mobility device in addition to checking bags free of charge. Customers can add their wheelchair specifications and packing instructions prior to travel in the United app or united.com.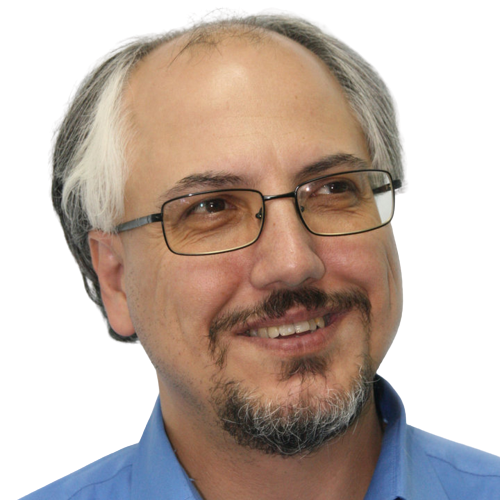 Theodore is the Co-Founder and Managing Editor of TravelDailyNews Media Network; his responsibilities include business development and planning for TravelDailyNews long-term opportunities.