The Greek government has given the green light for the creation of around 7,000 new hotel beds in Attica<.> to meet what it perceives as a pressing demand…
The Greek government has given the green light for the creation of around 7,000 new hotel beds in Attica<.> to meet what it perceives as a pressing demand – specifically for top-class accommodation – in view of the Athens 2004 Olympics.



Development Minister Nikos Christodoulakis has announced that he had put his signature to a decision allowing for an increase in Attica`s tourist accommodation capacity though it is limited to luxury and five-star units.

Despite studies which suggest that the region has more than sufficient beds to cater for Olympic visitors, the government maintains there is a great need for the extensive upgrading of hotel accommodation and, with this latest move, allows for a boost in the number of total beds.



The decision, specifically, permits the establishment or extension of hotel units in areas of Attica which are considered to have reached saturation point including the southern coastal suburbs of Palio Faliro, Glyfada, Voula and Vouliagmeni.



Christodoulakis pointed out that land would not be rezoned for this purpose nor would building regulations be altered.



An invitation for expressions of interest will soon be published and a two-month deadline has been set for their receipt by the Hellenic Tourism Organisation (EOT<.>). The issuing of building permits and other relevant licenses must be completed within 12 months of receiving confirmation from EOT that the land in question is suitable for such development.



The development ministry intends to speed up the permit-granting process by working closely with all relevant ministries and government agencies as well as Attica prefectural authorities.



In a statement, Christodoulakis said foreign companies had expressed a high level of interest and that he expected the investments would lead to the formation of strong enterprises and many jobs. The ministry is also offering incentives to hotel operators – located in areas not considered saturated – to modernise their properties. It has invited all hoteliers who have submitted expressions of interest to begin presenting their proposed plans, as of January 1, 2001. EU funding has been set aside for these works.



By expanding on the number of luxury hotel beds and continually upgrading existing units, Athens will be able to attract tourists with a high disposable income before, during and after the Olympic Games as well as demonstrate in the future that it is an advanced model of tourism development, as other Olympic hosts have done, Christodoulakis stated.



Apparently in answer to repeated requests from the tourism industry, he emphasised the government was determined to vastly improve the conference-organising capabilities of the capital, which presently lacks a sizeable convention centre. Christodoulakis said he would discuss with Sports Minister George Floridis the prospects of renovating the Peace and Friendship Stadium possibly to fulfil such a function. He also touched on the prospect of conference facilities at the new Athens airport in Spata, eastern Attica – most likely to be housed within the 354-bed hotel being constructed by the Sofitel group. The minister noted that the initiatives for additional beds and modernisation of existing accommodation were among the measures being implemented as part of the so-called Olympic tourism package.



On Tuesday, Christodoulakis is due to brief visiting International Olympic Committee Coordination Commission chairman Jacques Rogge on Olympic visitor accommodation, tourism infrastructure development and other issues.



Coastal redevelopment



Anastasios Homenidis, the managing director of Greek Tourist Enterprises (ETA<.>) – a holding company which falls under the aegis of the development ministry, told reporters that ETA would prepare proposals for the creation of luxury hotel units on state-owned properties in the Attica coastal zone which fall outside the town plan.



The plans, to be promoted to private investors, will concern passive recreational facilities with much of the land set aside as park area.

ETA stated that this should put an end to the present situation of widespread unlicensed building and lack of controls on land use.



The company is also inviting expressions of interest for strategic investment in three areas: marinas in Attica and Thessaloniki; Attica beaches; and a proposed 20-billion drachma marine technology park. The deadline for submissions is December 31.



Homenidis added that modernisation works had begun at Parnitha casino, the first phase of which is expected to be completed by April next year at a cost of two billion drachmas.



EOT restructuring



In what many in the industry hope will represent a sea change – as Greece struggles to compete with increasingly popular Mediterranean destinations such as Spain – the country`s state-run tourism authority will be freed of administrative burdens such as the issuing of operational permits to accommodation units. Through a long-awaited restructuring process, EOT – the target of much criticism over the years for its inability to effectively show the world Greece`s wealth and diversity as a tourist destination – will direct the bulk of its energies towards promotions.



Christodoulakis stated three presidential decrees on the restructuring had been finalised and that EOT`s role would change fundamentally so that it can meet the growing requirements of the tourism market. The decree provides, firstly, for the setting up of a general secretariat for tourism within the development ministry. Secondly, regional tourism authorities will be formed that, together with the secretariat, will be responsible for administrative procedures such as the granting of operational permits to hotels and rented rooms. The ministry aims to decentralise EOT`s activities so as to allow the authority to focus on its main role, that of planning and organisation of the tourism market. Thirdly, Christodoulakis said EOT would extend its advertising and marketing activities both domestically and abroad, working more closely with its branches around the world and promoting alternative forms of tourism.



However, it will continue to be responsible for the quality of tourism overall in addition to market research and keeping potential investors in the sector informed.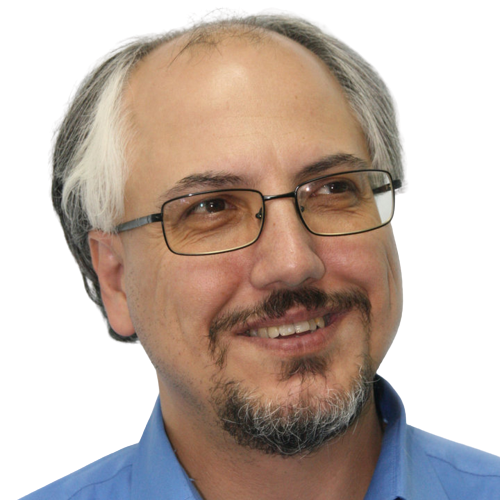 Theodore is the Co-Founder and Managing Editor of TravelDailyNews Media Network; his responsibilities include business development and planning for TravelDailyNews long-term opportunities.