84 B737-8200 "Gamechangers" delivered at 31 Dec. Total fleet of 523 aircraft; 230 new routes announced for FY24 (total 2,450 routes).
Ryanair Holdings plc reported a Q3 PAT of 211m. euros, compared to a pre-Covid (FY20) Q3 PAT of 88m. euros. Strong pent-up travel demand over the Oct. mid-term and peak Christmas/New Year holiday season (with no adverse impact from Covid or the war in Ukraine) stimulated strong traffic and fares across all markets.
| | | | |
| --- | --- | --- | --- |
|   | 31 Dec. 2021 | 31 Dec. 2022 | Change |
| Customers | 31.1m | 38.4m | +24% |
| Load Factor | 84% | 93% | +9pts |
| Revenue | €1.47bn | €2.31bn | +57% |
| Op. Costs | €1.59bn | €2.15bn* | +36% |
| Net (Loss)/ PAT | (€96m) | €211m* | n/m |
| EPS | (€0.08) | €0.18 | n/m |
* Non-IFRS financial measure, excl. €9m except. unrealised mark-to-market loss (timing unwind) on jet fuel caps.
During Q3:
Traffic jumped 24% to 38.4m (+7% pre-Covid in FY20).
Q3 fares rise 14% on pre-Covid levels.
Pay cuts restored by agreement in Dec. (28-months early) for over 95% of crews.
YTD unit costs (ex-fuel) of just €30.
84 B737-8200 "Gamechangers" delivered at 31 Dec. Total fleet of 523 aircraft.
230 new routes announced for FY24 (total 2,450 routes).
Strong market share gains in Italy, Poland, Ireland & Spain.
H1 FY24 fuel hedging increased to 60% cover at $90bbl.
Ryanair's Michael O'Leary, said:
Environment
"Our investment in new fuel efficient, greener, B737 aircraft continued in Q3 with our Gamechanger fleet (4% more seats with 16% less fuel) increasing by 11 to 84 aircraft. In Q3 we began to retro-fit scimitar winglets on our 409 B737-800NG owned fleet (a $200m+ investment) which will further reduce fuel burn by 1.5%.
Sustainable aviation fuel (SAF) will play a key role in reducing our CO₂ per pax/km by 10% to 60 grams by 2030, when hopefully 12.5% of our flights will be powered with SAF. We continue to invest to accelerate supply of SAF. Building on our successful partnerships with Neste (Schiphol) and OMV (Austria, Germany and CEE), Ryanair signed an MOU in Q3 with Shell to supply 360,000 tonnes of SAF between 2025 – 2030 (saving 900,000 tonnes of CO₂), at Ryanair's larger bases in London and Dublin. In Dec. we hosted a Sustainability Day with our partner Trinity College Dublin ("TCD"). This event brought together industry leaders, scientists and engineers (incl. Boeing, MAG, Safran, Shell Aviation, Ryanair, TCD academics and PhD students) who presented to an audience of investors, politicians, regulators and financial institutions on Ryanair's (and the aviation industry) path to net carbon zero by 2050. Through A4E, and the EU, we are campaigning to accelerate reform of European ATC to eliminate needless flight delays, which will substantially reduce fuel consumption and CO₂ emissions.
Passengers who switch to Ryanair (from high-fare EU legacy airlines) can reduce their emissions by up to 50% per flight. In recognition of our progress to date and our industry leading (CDP 'B') climate rating, MSCI increased Ryanair's ESG score to 'BBB' (was 'B') and Sustainalytics[1] ranked Ryanair the No.1 airline in Europe for ESG performance. Earlier this year, we submitted Ryanair's commitment letter to SBTi[2] and we will work with them over the next 2 years to verify our ambitious targets to become net carbon zero by 2050.
Social
Pay restoration: At the outset of the Covid-19 pandemic, Ryanair and its union partners negotiated agreements to protect crew jobs via temporary pay cuts which were to be gradually restored from 2022 to 2025. These agreements successfully ensured crew jobs security through the 2 years Covid pandemic, as Ryanair maintained not only the jobs but also the licences of our crews. This investment positioned Ryanair as the most prepared airline for the post-Covid traffic recovery. By keeping our crews current, and recruiting early, Ryanair avoided the crew shortages which caused so many competitor cancellations and disruptions in S.22. In Nov., following a strong H1 performance, Ryanair agreed to fully restore pay (28 months early) for over 95% of crews covered by new long-term pay agreements in the Dec. payroll. We remain available to conclude agreements (on similar terms) with the tiny minority of unions representing less than 5% of our crews who have so far failed to reach agreement on accelerated pay restoration.
Training
As Ryanair grows traffic to 225m p.a. by FY26 our Group airlines will create thousands of high paid jobs for aviation professionals. S.23 resourcing is well advanced with over 1,000 cadets enrolled in our pilot training schools and new cabin crew courses underway. Ryanair Labs recently launched a campaign to recruit 150 IT professionals to our labs teams in Dublin, Madrid, Porto and Wroclaw. During FY23 we announced new engineering maintenance facilities in Malta, Kaunas (Lith.) and Shannon (Ire.) and expect to add further capacity in the coming months. These new facilities will enable us to create more cadets and apprenticeships for young school leavers, bringing through the next generation of highly skilled aviation professionals.
CSAT
Building on strong operational resilience and reliability during S.22 (despite numerous ATC delays/strikes and lengthy airport security queues – particularly in Q1), Ryanair continued to deliver industry leading service for our customers over the busy Oct. school mid-term and peak Christmas/New Year travel period. This was reflected in Q3's CSAT score which rose to 86% (83% for H1), with crew friendliness our top score (rated at 95%).
Growth
Ryanair secured strong market share gains in key EU markets as we operated 112% of our pre-Covid capacity during the first 9 months of FY23. Most notable gains were in Italy (from 26% to 40%), Poland (27% to 38%), Ireland (49% to 58%) and Spain (21% to 23%). Our Routes team continue to negotiate traffic recovery growth deals with airport partners as competitors struggle to recover capacity (down as much as 20% this winter) and grapple with rising costs. Up to the end of Q3, Ryanair has taken delivery of 84 B737 Gamechangers and we're planning FY24 growth based on 124 new aircraft for peak S.23, although there is a risk (despite recent Boeing production improvements) that some of our Gamechanger deliveries could slip. Over 230 new routes (total 2,450 with 3,200 daily flights) have been announced for FY24. With Asian tourists now returning and a strong US$ encouraging Americans to explore Europe, we're seeing robust demand for Easter and summer 2023 flights. We therefore encourage customers to book early on ryanair.com to secure the lowest fares as we expect these will sell out early.
Over the past 3 years, numerous airlines went bankrupt and many legacy carriers (incl. Alitalia, TAP, SAS and LOT) significantly cut their fleets and passenger capacity, while racking up multi-billion-euro State Aid packages. These structural capacity reductions have created enormous growth opportunities for Ryanair. These opportunities, combined with our reliability, lowest (ex-fuel) unit costs, strong fuel and US$ hedges, fleet ownership and strong balance sheet, ensures that the Group is well placed to grow profitability and traffic to 225m p.a. by FY26.
Q3 FY23 business review
Revenue & Costs
Q3 scheduled revenue increased almost 85% to 1.45bn. euros due to strong travel demand at higher fares (+14% over pre-Covid), especially during the Oct. mid-term and the peak Christmas/New Year holiday season. Ancillary revenue delivered another solid performance, generating over €22.50 per passenger. Total Q3 revenue rose 57% to 2.31bn. euros perating costs increased 36% to 2.15bn. euros, driven by higher fuel costs (+52% to 0.90bn. euros, offset by improved fuel burn as more Gamechangers enter the fleet), crew pay restoration and 24% traffic growth. Ex-fuel operating costs rose by only 26%, marginally ahead of traffic and year to date unit costs (ex fuel) are just 30 euros per passenger. Other income/expenses benefitted from a weaker US$ in Q3 reversing H1's negative currency charge.
Our jet fuel requirements are 88% hedged at approx. $71bbl for the remainder of FY23 and H1 FY24 cover has recently increased to 60% at $90bbl (FY24: 57% at $92bbl). Forex is also well hedged with over 80% of Q4 FY23 €/$ opex hedged at just under 1.15 and approx. 60% of FY24 at 1.08. Our Boeing order book is fully hedged at €/$ 1.24 out to FY26. This strong hedge position helps insulate Ryanair from spikes in fuel prices and gives our Group airlines a significant cost advantage over our EU competitors for the remainder of FY23 and into FY24.
Balance Sheet & Liquidity
Ryanair's balance sheet is one of the strongest in the industry with a BBB (positive) credit rating (S&P and Fitch) and 4.07bn. euros gross cash at quarter end. Almost all of the Group's fleet of B737s are owned and c.96% are unencumbered which widens our cost advantage as interest rates and leasing costs continue to rise for competitors. Net debt at 31 Dec. was 0.96bn. euros (from 1.45bn euros at 31 Mar.), despite 1.27bn. euros capex. Our focus over the coming year is the repayment of 1.60bn. euros of maturing bonds (850m. euros in Mar. and €750m in Aug.) and funding peak capex while aiming to return our balance sheet to a broadly zero net debt position by April 2024.
Outlook
While bookings continue to be closer-in than in spring 2020 (pre-Covid), we have reasonable visibility for the remainder of FY23, with FY traffic guided at 168m. Ryanair expects Q4 to be loss making due to the absence of Easter from March. As announced on 4 Jan., we are guiding FY23 PAT (pre-exceptionals) in a range of 1.325bn. euros – 1.425bn. euros(previously 1.00bn. euros – 1.20bn. euros). This guidance remains heavily dependent upon avoiding adverse events in Q4 (such as Covid and/or the war in Ukraine)."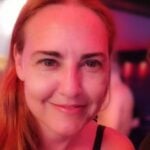 Tatiana is the news coordinator for TravelDailyNews Media Network (traveldailynews.gr, traveldailynews.com and traveldailynews.asia). Her role includes monitoring the hundreds of news sources of TravelDailyNews Media Network and skimming the most important according to our strategy.
She holds a Bachelor's degree in Communication & Mass Media from Panteion University of Political & Social Studies of Athens and she has been editor and editor-in-chief in various economic magazines and newspapers.