US Airways` Board of Directors has elected Scott Kirby to the position of president, effective Oct. 1, 2006. Kirby, 39, currently serves as the airline`s executive vice president, sales and marketing. In his new…
US Airways` Board of Directors has elected Scott Kirby to the position of president, effective Oct. 1, 2006. Kirby, 39, currently serves as the airline`s executive vice president, sales and marketing. In his new role, he will retain his current oversight of pricing, scheduling/planning, marketing, alliances, distribution, reservations and information technologies. He also assumes new responsibilities, which include airport customer service, finance and labor relations. Kirby will continue to report to Chairman and CEO Doug Parker.



Parker said, We congratulate Scott on his appointment, which recognizes his significant and substantial contributions to our airline. Scott is a dedicated, tenacious and extremely talented executive who played a critical role in the merger efforts between America West and US Airways in 2005, and continues to oversee and lead our integration plan. Under Scott`s leadership, the former America West transformed industry pricing in early 2003, which resulted in industry-leading revenue improvements. Scott possesses exceptional analytical skills and drives change effectively throughout our airline. We look forward to Scott`s continued and expanded contributions to the new US Airways.



In addition, we have made additional changes to our leadership team and in keeping with our efficient, low cost model, the announced management team changes result in one fewer officer-level positions at our airline.



Kirby joined the former America West Airlines in 1995 as senior director, scheduling and planning. He was promoted to vice president, planning in October 1997. In May 1998, Kirby was named vice president, revenue management and in early 2000, Kirby was elected senior vice president, e-business.



Prior to joining America West, Kirby served as an operations research consultant for Sabre Decision Technologies (SDT), a subsidiary of AMR Corp. During his three-year tenure at SDT, Kirby consulted with various airlines in Europe and the United States regarding scheduling and yield management. Previously, he served as an economist in the Under Secretary of Defense- Program Acquisition and Evaluation Office at the Pentagon.



Kirby earned bachelor degrees in computer science and operations research from the U.S. Air Force Academy and holds a Master of Science degree in operations research from George Washington University.



The airline also promoted Captain Ed Bular to the position of senior vice president, flight operations/inflight. In this expanded role, Captain Bular will continue to oversee the airline`s flight operations department and will expand his responsibilities to include inflight services. The company`s vice president of inflight services, Ron Cole, has announced he will retire from the airline and Cole`s replacement, who will report to Bular, will be named shortly.



Bular continues to report to Executive Vice President and Chief Operating Officer Al Crellin, who said, We are extremely pleased to expand Ed`s responsibilities to include our terrific flight attendant and catering teams. Ed`s extensive flight operations experience has proven invaluable during the first year of our merger. His vast expertise will continue to lead our integration efforts, which are especially important as we begin year two of our integration and move towards a single operating certificate.



Bular, 54, began his aviation career in the Air Force and flew T-37s, T-38s, T-33s, A-7s, B-52s and KC-135s. He hired on as a line pilot with USAir in 1980, and has subsequently held the positions of check airman; designated FAA examiner; manager, flight training; assistant chief pilot; senior director, flight operations; and vice president, flight operations. Bular is has been flight qualified on the Boeing 727, 737, 757 and 767 as well as the McDonnell Douglas DC-9, and is currently qualified to operate the Airbus A330. Bular retired from the military after seven years of active duty and 13 years in the air national guard. He holds a bachelor of science in aeronautical science from Embry Riddle Aeronautical College in Daytona Beach, Fla.



The airline also promoted Associate General Counsel and Managing Director, Legal Michael J. Minerva to the position of vice president, legal. Minerva, 41, will continue to report to Janet Dhillon, senior vice president and general counsel.



Mike has 12 years of aviation industry experience all within US Airways. After three years in private law practice, he started his career in 1994 as vice president, human resources for Piedmont Airlines, a wholly owned subsidiary of US Airways Group, Inc. In 1999 Mike joined US Airways as director, labor relations. Mike holds a law degree from Florida State University in Tallahassee, Fla. and a bachelor`s degree from Lake Forest College in Illinois.



Dhillon said, Mike`s aptitude for the airline industry coupled with his knowledge and experience at US Airways is invaluable. He is a well-respected leader within our legal team and we congratulate him on this well-deserved promotion.



Additional organizational changes include:




Executive Vice President and Chief Operating Officer Al Crellin will assume additional responsibilities for the airline`s two wholly owned subsidiaries, PSA and Piedmont.






Senior Vice President, Customer Service Anthony Mule will assume additional responsibilities for the airline`s reservations department and cargo operations.






Chief Financial Officer Derek Kerr will assume additional responsibilities of the airline`s corporate real estate (properties and facilities) functions.






Elise Eberwein, currently the airline`s senior vice president, corporate communications, will assume additional responsibilities for human resources. Her new title, senior vice president, people, communication and culture, will reflect those expanded duties.




Parker concluded, We have a talented team of executives who are unwavering in their dedication to our airline and our employees. Each member brings a unique perspective and a broad range of experiences and skill sets, and we look forward to working together to continue to build the new US Airways.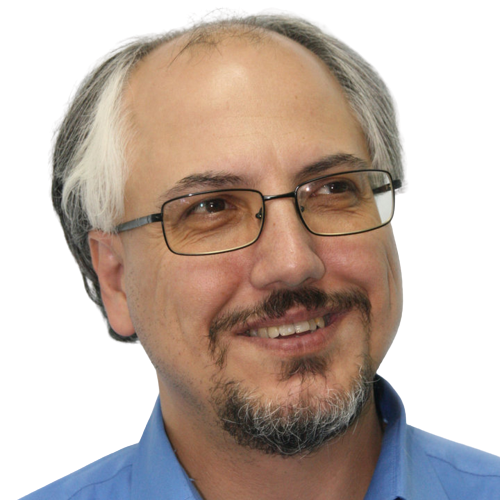 Theodore is the Co-Founder and Managing Editor of TravelDailyNews Media Network; his responsibilities include business development and planning for TravelDailyNews long-term opportunities.