The upcoming Arabian Hotel Investment Conference is lauding Global Aspirations as its 2007 theme, according to conference organiser, Jonathan Worsley, and it is causing quite a stir. "On one hand…
The upcoming Arabian Hotel Investment Conference is lauding Global Aspirations as its 2007 theme, according to conference organiser, Jonathan Worsley, and it is causing quite a stir. "On one hand, we believe our theme is quite apt and timely, with the local-born brands such as Istithmar, Jumeirah, Rotana, Emirates and Emaar sowing seeds in international markets. Meanwhile, global firms across all sectors, such as Halliburton, Portman Holdings, Four Seasons, easyGroup and Trump, are, in turn, eyeing the region for growth," said Worsley.



"However, we will question whether or not today's consumer is buying a cookie-cutter hospitality product or is he looking for something else?"



The 'common' hotel room and service offer has prevailed for decades; meaning 'you know what you get – great service and no unwanted surprises…'.



Marriott has done it so well and for so long. Holiday Inn tried, and delivered in its segment. Intercontinental managed it commendably, and with a degree of elegance.



Meanwhile, closer to home, Rotana, the Abu Dhabi-based regional hotel chain, with 21 properties in less than a decade and 21 more on the table to open in the next two years, is set to have a hotel in every major Middle East city.



However, according to Worsley, US industry research has revealed that the consumer is demanding personalisation, not 'me too' when it comes to both business and leisure travel (National Travel Monitor).



"Recent figures show that, State-side at least, it is leisure travel that is fast taking the biscuit, with Saturday night hotel occupancy regularly hitting the mid seventies. The seasoned hotelier, airline chief and travel agent will know that the Saturday of yesteryear, or the Friday in Arabia, was certainly the day that you had to 'work hard for your living' with beds and seats notoriously hard to fill. But not any more," he suggested.



In support, recent hotel occupancy figures in both Dubai and Manama show percentage points in the high nineties, seven days a week.



According to Peter Yesawich, chairman and CEO of US-based Yesawich, Pepperdine Brown & Russell (YPBR), the company behind the National Travel Monitor (NTM), the consumer is shouting for three key demands: new experience, honest value, personalisation.



He said that the main factors driving consumer autonomy in the internet age are IT and the desire for more leisure time with more than half of respondents saying they would trade extra vacation over extra pay.



The NTM also shows that 47 percent of travellers polled will not compromise on purchase. Meanwhile, 63 percent of leisure travellers used the internet in the past 12 months to obtain travel information/prices and 45 percent of leisure travellers actually made travel reservations online, with 72 percent of leisure travellers having internet access from a home computer.



"The industry must be aware of the emerging trends of the business and leisure sector and respond accordingly, or else face tough times," said Yesawich during a recent visit to Dubai.



One such nudge is directed at travel agents, as 42 percent of those travellers who have made reservations online and via travel agents, said that they find the internet easier and faster, with 74 percent using instinct, not specialist counsel, when making the 'final' decision.



AHIC panelist, David Clifton, says he has one answer to the consumer call for individuality and value : "Timeshare is set to be the next big thing in Arabia's burgeoning tourism and hospitality sector. The timeshare product gives flexibility and allows for individuality of choice," he said.



Clifton heads the region for Interval International. He is set to moderate a panel with five industry chiefs in a hearty debate on day one of AHIC.



"The tourism & hospitality buying trends of the consumer are shifting. They want what they want," agreed Clifton.



Clifton suggested that the continually rising consumer interest in vacation ownership is but one tangible reflection of the consumer desire for autonomy in travel decision-making.



"Timeshare is a truly flexible product offering a wide variety of quality timeshare resorts offered at different price ranges with trend-aligned, innovative products and services introduced by the operators each year."



This is good news for the Middle East as this region is perceived by experts in the vacation ownership industry as having incredible potential: "This is a sector that, once understood, brings enormous value to the table of everyone involved – the investor, the developer, the operator and, ultimately, the consumer," said Clifton.



Worsley confirmed that other topics for discussion also fall under the Global Aspirations theme and include opportunities in emerging markets; anomalies of Middle East management contracts; presentation on selected mega projects in the region; residential real estate & hotels – the ultimate combination?; and the future of independent luxury lifestyle hotels in a consolidating environment.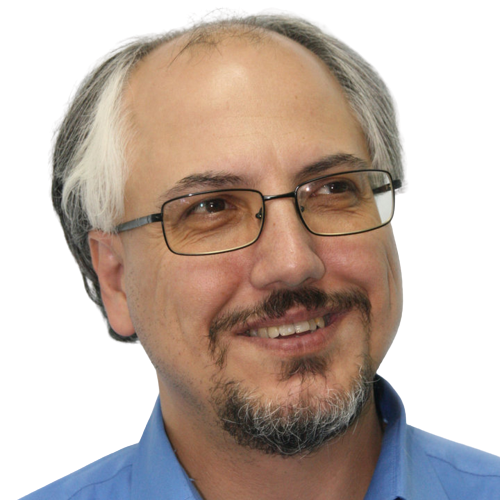 Theodore is the Co-Founder and Managing Editor of TravelDailyNews Media Network; his responsibilities include business development and planning for TravelDailyNews long-term opportunities.