"Personal Luxury Resorts & Hotels" and "Benchmark Resorts & Hotels" to the national travel press in New York City.
THE WOODLANDS (HOUSTON), TEXAS – Benchmark Hospitality International, a leading U.S.-based hospitality management company, formally introduced its new hospitality brands to the national travel press during a luncheon this week at Per Se in Manhattan: Personal Luxury Resorts & Hotels and Benchmark Resorts & Hotels. Presenting both brands – two of the hotel industry's newest – was Alex Cabanas, president & CEO of Benchmark Hospitality International.
"Benchmark is taking a bold step forward in launching these two brands in order to link our properties together," said Mr. Cabanas. "While our new hotel brands will never take the primary position over the individual brand of each property, we want our guests to know they belong to a distinctive collection of properties that can serve their needs for luxury leisure and business travel, as well as meetings and events in many of the country's most important destinations."
The Personal Luxury Resorts & Hotels brand has one mission: to inspire travelers to dream big, and to turn those dreams into reality. From private horseback rides at sunset to underwater escapes, or carefully-crafted wine and food pairings from our star-rated chefs, our objective is to inspire, and tailor luxury travel specifically to our guests.
Brief History of Personal Luxury Resorts & Hotels Nearly five decades within the top end of the hospitality industry and extensive personal experience as a traveling executive inspired Benchmark's Founder & Chairman, Burt Cabanas, with unique perspectives on the meaning of highly individualized, personalized travel. Mr. Cabanas noticed as far back as the early 2000s a void in the luxury hotel marketplace for distinctively individualized service products that reflect the unique preferences of each guest – and deliver on a brand promise of a highly personalized luxury experience for every guest. This is a brand promise that begins long before the guest arrives, and never ends. The Personal Luxury Resorts & Hotels brand is Benchmark Hospitality's response to this need.
In the 30+ years he has built Benchmark Hospitality International, Burt Cabanas imbued the company with profound sensitivity to meeting guests' individual expectations for a superb experience, whatever the reason they are at a Benchmark property. Alex Cabanas, Benchmark's president & CEO explains, "Guest sensitivity is a distinctive platform for service excellence, which is the essence of the Personal Luxury brand, because luxury is so much more than bricks & mortar, and the best china and silver." Mr. Cabanas continued, "It's what makes each guest feel expected, anticipated and genuinely welcomed over and over again – even before they arrive!"
James Simkins, COO Personal Luxury Resorts & Hotels, stated, "we are and always will be all about understanding each of our guest's wants and needs, and then fulfilling them. No two guests are the same – they all have a purpose in coming to our hotels. It's up to us to understand what that purpose is, and how we can facilitate its accomplishment. That's our mission!"   
Cabanas, Simkins and Benchmark Hospitality are mirroring what is increasingly emerging as a trend of "the new luxury," which is about quality and the experience of living. "We are not just developing this idea overnight," continued Alex Cabanas. "We've been germinating and carefully refining this over the last decade. Hotels within our new collection that joined us during the past decade have seen significant success with the Personal Luxury model of individualized service excellence we were developing. Even though managing through a challenging economic climate, many have achieved higher ADRs than most other properties within their competitive set, and gained placements on Travel+Leisure's World's Best Hotels lists, CondeNast Traveler's 100 Top Hotels lists, and many more." Cabanas concluded with, "Those are great measurements of success, but our most satisfying endorsement is the overwhelmingly positive guest response."
The Personal Luxury Resorts & Hotels brand collection:
Bardessono, Yountville, Napa Valley, California
Costa d'Este Beach Resort, Vero Beach, Florida
Hotel 1000, Seattle, Washington  
Inn at Rancho Santa Fe, Rancho Santa Fe (San Diego), California
Marenas Beach Resort, Sunny Isles Beach, Florida
ONE Bal Harbour Resort & Spa, Miami Beach, Florida
Naples Bay Resort, Naples, Florida
Sorrento Hotel, Seattle, Washington
Willows Lodge, Woodinville, Washington
The Villas and Cottages at Turtle Bay Resort, North Shore, Oahu, Hawaii
The Villas of Grand Cypress, Orlando, Florida
Benchmark Resorts & Hotels is a collection of independent hotels and resorts in exquisite destination settings that deliver personally-tailored service, locally sourced and highly customized cuisine, together with Four Diamond lodging to provide the assurance of the most productive, rewarding and authentic hospitality experience in the industry.
For over three decades, Benchmark Hospitality International has grown, thrived, and set a new standard as a globally-recognized leader in independent resort, conference center, and hotel management. Driven by a passion for excellence and providing an unparalleled guest experience, the cornerstone to Benchmark's success has been in creating unique and lasting memories for each and every valued guest. This is the driving spirit behind the new Benchmark Resorts & Hotels brand.
"Whether the majestic snow-capped peaks of Wyoming, the sun-drenched beaches of Hawaii and Curacao, or the action and excitement of Fort Lauderdale, Miami and Tokyo," stated Greg Champion, executive vice president & COO for Benchmark Hospitality International, "Each Benchmark Resorts & Hotels property captures the charm and lore of the surrounding culture, providing an authentically local and distinctively alluring travel experience."
From the guestroom, to the fine dining restaurant, the award-winning spa and world-class golf course, to the boardroom and ballroom, Benchmark's diverse portfolio of resorts, hotels, and conference centers offer endless choices for leisure and business travelers alike across the globe.
The new Benchmark Resorts & Hotels collection:
Bonaventure Resort & Spa, Fort Lauderdale, Florida
Chaminade Resort & Spa, Santa Cruz, California
Cheyenne Mountain Resort, Colorado Springs, Colorado
Downtown Conference Center, New York, New York
Eaglewood Resort & Spa, Chicago, Illinois
Edith Macy Hotel & Conference Center, Briarcliff Manor, New York
Eldorado Hotel & Spa, Santa Fe, New Mexico
Hotel Contessa, San Antonio, Texas
Santa Barbara Beach & Golf Resort, Curacao
Scottsdale Resort, Scottsdale, Arizona
Snow King Resort, Jackson Hole, Wyoming
Stonewall Resort, Roanoke, West Virginia
The Chattanoogan, Chattanooga, Tennessee
The Heldrich, New Brunswick, New Jersey
The Inn at Virginia Tech, Blacksburg, Virginia
Tokyo Conference Center Ariake, Minato-Ku, Tokyo
Tokyo Conference Center Shinagawa, Shinagawa, Tokyo
Turtle Bay Resort, North Shore, Oahu, Hawaii
Photo caption (left to right): Greg Champion, Executive Vice President, COO, Benchmark Hospitality International, James Simkins, COO Personal Luxury Resorts & Hotels, Alex Cabanas, President & CEO, Benchmark Hospitality International, Ted Davis, Chief Sales & Marketing Officer, Benchmark Hospitality International.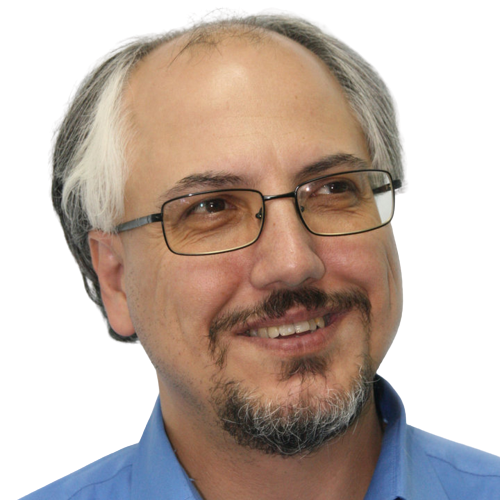 Theodore is the Co-Founder and Managing Editor of TravelDailyNews Media Network; his responsibilities include business development and planning for TravelDailyNews long-term opportunities.