Deliberately small and intimate, Camp Doros has replaced Huab Under Canvas in the exclusive Ultimate Safaris portfolio and is open 365 days a year.
Camp Doros by the award-winning Ultimate Safaris is the new opening in the heart of Damaraland in Namibia. Taking immersive exploration to a new level Camp Doros offers a truly sustainable 'back to nature' experience for Ultimate Safari guests. An intimate and unforgettable connection with the earth, nature, and people of this fragile wilderness yields up-close and personal encounters with the wildlife of the semi-arid mountainous savanna landscape.
Deliberately small and intimate, Camp Doros has replaced Huab Under Canvas in the exclusive Ultimate Safaris portfolio and is open 365 days a year. Camp Doros is perched on a high bank overlooking a riverbed and is virtually invisible among a grove of Mopane trees. Protected from the prevailing winds, the camp carries arguably the lowest environmental footprint of any camp in Namibia and is fully solar-powered. Days are filled with thrilling encounters off the beaten tracks, and nights are enhanced with long-lasting impressions and enriching memories destined to last a lifetime. Privacy, intimacy, experiential adventures, and total flexibility are the focus year-round, providing an exclusive alternative to any traditional lodge or camp in the south Damaraland or Twyfelfontein area. It is a new outstanding option for travellers who want to leave little trace of their visits.
A fundamental and unique part of any stay at Camp Doros is the immersive exploration of Damaraland in the care of an Ultimate Safaris Naturalist Guide. Activities are wide-ranging: Desert-Adapted Elephant Tracking, among one of only two populations of desert-adapted elephants on earth; Desert Adapted Rhino Tracking, following the world's last population of free-roaming black rhino with master trackers on foot; Rock Art, to view and learn about the art of the ancient past, which offers deep insight into human origins; Nature Drives, exploring the intricacies and complexities of the regional eco-system through discovering the surrounding area in vehicles; Nature Walks on foot to learn about the smaller factors that affect the natural world in all its interconnectedness; Star Gazing and tutorials are also part of the 360-degree immersive experience of Camp Doros.
Comfort and redefined modern luxury are intrinsic qualities of the camp. Six shaded guest tents (one of which is a family unit) are raised on platforms and most have twin beds, with some doubles, cupboards, solar power for lighting, and 220V charging points, as well as en suite bathrooms with hot running showers and flush toilets. While staying away from brick and timber buildings and typical luxury safari paraphernalia, Camp Doros' guests will be looked after by extraordinary people who aim to ensure that each moment is as perfect as possible.
There is a spacious common area including a bar serving area, dining room, lounge with fireplaces, and a campfire deck, as well as a welcome plunge pool and sun deck. Personalised service includes hearty and scrumptious meals prepared in a largely solar and wood-fired kitchen.
Complete sustainability is also an important objective. Tents are equipped with furniture built mostly from recycled metals, oil drum lids, and recycled wood, all of which were originally destined for landfills. All power is generated via a solar farm; wastewater is processed through a sophisticated reclamation process; solid waste is disposed of via a sophisticated solid waste management system; and great care is taken to conserve the most important resource, water. The latter includes doing all laundry offsite where more water is available.
It affords guests a unique nearness to the core habitat of the black rhino, where tracking these elusive animals with an experienced Rhino Ranger team is a key activity. In the sight of wooded river valleys separating hills and plains, the camp boasts some of the most magnificent views in Damaraland. General plains game roam the area, including kudu, springbok, mountain zebra, and giraffe, as well as predators such as cheetah, leopard, and hyena.
Camp Doros at a glance
Fully inclusive of all meals, local drinks, and activities.
Open to everyone and available for booking on a per tent basis.
The local airstrip at Onduli Airstrip – 75-minute guided nature drive into camp (pick-up daily at 15h00).
Self-drive pick-up point at Onduli Airstrip & Lounge – 75-minute guided nature drive into camp (pick-up daily at 15h00).
Access for self-drivers from Onduli Airstrip pick-up point (directions supplied upon booking confirmation) – 75-minute guided nature drive into camp (pick-up daily at 15h00).
Children 6 years and older are welcome (6 – 12 years pay 50% of the adult rate).
Private vehicles are required for children 12 years and younger.
Children's menu and family-friendly activities are available.
Families with children younger than 6 years old are welcome if exclusive use is booked.
Shared plunge pool and sun deck.
Minimum 2-night stays (3 nights recommended).
Activities include desert-adapted black rhino tracking, desert-adapted elephant tracking (only on 3-night stays), a visit to the rock engraving site (only on 3-night stays), nature drives, and nature walks.
Camp Doros is the latest initiative from multiple award-winning Ultimate Safaris to define new benchmark experiences for safari travel in Namibia. Known for its conservation projects and pioneering life-enriching safari travel Ultimate Safaris is dedicated to the protection and preservation of the natural world. Collaborating closely with local communities to develop its conservation initiatives and to fuel a passion for the development of responsible and sustainable tourism, not just locally but in wider forums on the national level, is Ultimate Safaris guiding principle.
Ultimate Safaris is committed to building a more resilient future for people and wildlife resources alike. Only then can a sustainable and thriving tourism industry be built in some of the world's most fragile environments.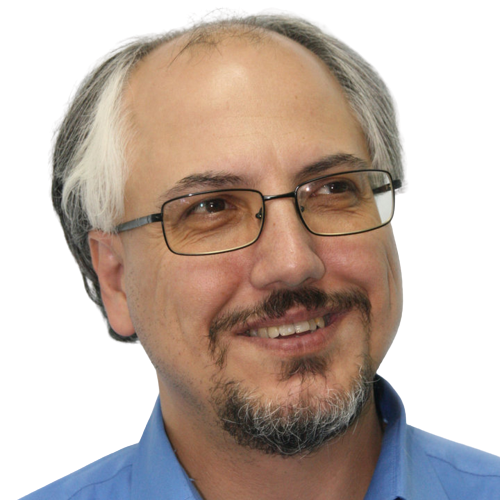 Theodore is the Co-Founder and Managing Editor of TravelDailyNews Media Network; his responsibilities include business development and planning for TravelDailyNews long-term opportunities.