Global restaurant guide reveals Mediterranean Special Awards 2023.
These new LA LISTE awards champion culinary talent and innovation, and above all a commitment to preserving the environment and biodiversity across the whole Mediterranean region. The Mediterranean Special Awards 2023 were revealed at a gala dinner attended by H.S.H. Prince Albert II on March 23, 2023.
World first from LA LISTE brings together the most ground-breaking and authentic chefs and restaurants from the whole region of the Mediterranean, inaugurating a new gastronomic event for the industry calendar.
30 winners from 14 countries bordering the Mediterranean Sea provide a snapshot of the food heritage and culture of this diverse coastline as well as giving a platform to a new community of dynamic chefs, united across this abundant region.
Winners include countries from France to Monaco, Italy, Croatia, Slovenia, Malta, Greece, Turkey, Algeria, Lebanon, Egypt, Spain, and Israel, all united in preserving and promoting the best Mediterranean local produce and diversity.
Monaco's flagship restaurant Le Louis XV – Alain Ducasse to receive the LA LISTE Award of Honor alongside a retrospective of 35 years of culinary creativity.
LA LISTE stands in solidarity with all the chefs working to provide support to earthquake victims in Turkey and Syria.
LA LISTE, the global restaurant guide known for its ranking of the Top 1000 World's Best Restaurants, is proud to inaugurate a new and unique gastronomic event in Monaco, celebrating the very best culinary talent across the Mediterranean with the LA LISTE Mediterranean Special Awards 2023.
Although small in size, the 2km2 coastal country of Monaco has grand ambitions as a gastronomic capital and is a leader in terms of environmental responsibility and biodiversity. The country welcomed the LA LISTE first gastronomic event dedicated to restaurants in the Mediterranean thanks to leading host partner Monte-Carlo Société des Bains de Mer, on Thursday March 23.
"Food has the power to unite us more than ever before," says Philippe Faure, President and Founder of LA LISTE. "While the Mediterranean region is vast and diverse, both geographically and culturally, we can all come together at the table."
"Given the scope of LA LISTE Mediterranean, it should be considered an annual gastronomic forum for Mediterranean culinary diversity, and a space to share and support causes such as ethical and sustainable food practices. The 30 nominations highlight the wealth of cuisines across the region as well as the excellence and the commitment of our chef community."
The LA LISTE Mediterranean 2023 event took place in the prestigious Hôtel Hermitage Monte-Carlo, starting with a conference – OPENTALKS – highlighting the issues and challenges facing the region, featuring main speaker Xavier Darcos, Chancellor of the Institut de France, and a gastronomic round table including Maud Fontenoy, sailor and president of the Maud Fontenoy Association, Olivier Wenden, Vice-President and CEO, Prince Albert II of Monaco Foundation, chefs Alain Ducasse, chef Nadia Sammut, and Guillaume Gomez, Ambassador of Gastronomy and Personal representative of the French President.
The evening event was a gala ceremony and dinner attended by H.S.H. Prince Albert II, beginning with the presentation of the LA LISTE Mediterranean Special Awards, by Top Chef's Stéphane Rotenberg.
The dinner menu was created by an incredible selection of talent from four of the world's best chefs, all of whom trained in the kitchen of Le Louis XV – Alain Ducasse and showcased the Riviera's best produce. Emmanuel Pilon, chef of Le Louis XV-Alain Ducasse since June 2022; Massimo Bottura of Osteria Francescana in Italy; Clare Smyth of Core by Clare Smyth in the UK; and French pastry chef Jessica Préalpato.
Chefs and restaurateurs attending the event included: Joan Roca (Spain), Gérald Passedat (France), Bruno Oger (France), Arnaud Faye (France), Akrame Benallal (France), Grégory Cohen (France), Marcel Ravin (Monaco), Yasmina Hayek (Lebanon), Fatih Turtak (Turkey), Raffaele Alajmo (Italy), Ciccio Sultano (Sicily), Cristina Bowerman (Italy).
Award of Honor for LA LISTE Mediterranean 2023: An Award of Honor was presented to Le Louis XV – Alain Ducasse during a retrospective of 35 years of his culinary leadership and creativity. Alain Ducasse received the prize on stage in the presence of 25 students who continue his legacy of Mediterranean cuisine in France and abroad.
Among them: Franck Cerutti (France), Elena Arzak (Spain), Tom Kitchin (Scotland), Jean-François Piège (France), Matthias Hahn (Germany), Amaury Bouhours (France), Jean-Philippe Blondet (UK), Jean-Louis Nomicos (France), Andrea Berton (Italy), Davide Oldani (Italy), Carlo Cracco (Italy) and many others.
Special Awards for LA LISTE Mediterranean 2023:
Innovation Award: The Greek brothers Thomas & Giorgos Douzis of the Ergon Group have made it their mission to promote Greek gastronomy and become leading global ambassadors for high quality Greek food and culinary culture. Their Ergon delicatessens sell premium Greek products across 23 locations in Greece, Cyprus, the UK, and Qatar. In 2019, after a decade in business, they opened boutique hotel Ergon House Athens.
New Gastronomic Destination Award: Monaco may be small in size but it is a giant in terms of gastronomic stature. The concentration of restaurants here is unmatched, and the choice is unbeatable – from fine dining to casual concepts, international party hotspots, authentic regional restaurants, and chic Mediterranean cuisine.
Game Changer Award, sponsored by Kaviari: Chef Nadia Sammut is a culinary visionary changing the way we think about food, and the first gluten-free chef to achieve international recognition. Rather than creating 'free-from' dishes, Sammut makes food that everyone can eat, which is also healthy and good for the planet – a way of life rather than a single meal.
Ethical & Sustainability Award: Chef Mélanie Serre pays tribute to nature at restaurant Elsa at the Monte-Carlo Beach, Monaco. Time stands and azur shades surround guests on the terrace facing the Mediterranean Sea but commitment to seasons, local produce and short supply chains has never been as strong.
Community Spirit Award: LA LISTE is honored to recognize the Turkish Solidarity chefs movement to provide emergency aid to the victims of the Turkey/Syria earthquake. Many chefs have worked tirelessly to help the more than 20 million earthquake victims, and LA LISTE is presenting the Community Spirit award on stage to chef Fatih Tutak from Turk restaurant in Istanbul and Gökem Sözen, founder of Gastromasa conference on behalf of all of them during this difficult time.
Artisan & Authenticity Award: three restaurants uphold provenance and heritage to the highest standards including Hostellerie Jerôme in La Turbie, France and local chef celebrity chef Bruno Cirino; Dar El Jeld in Tunis, Tunisia; Tenuta Nannina in Penta di Fisciano, Italy, and chef Rocco Iannone.
New Arrivals Award: From a hip natural wine bar to a luxury hotel, LA LISTE is always excited to explore new openings. For our Mediterranean Special Awards 2023 we select restaurant Il Porticciolo from executive chef Riccardo Canella at the prestigious Belmond Hotel Cipriani in Venice, and Pharaoh in Athens, a natural wine and wood-fired food concept from four founders, travel and food editor Fotis Vallatos, chef Manolis Papoutsakis, Greek opera singer Dimitris Platanias, and wine expert Perry Panagiotakopoulos.
New Talents of the Year: Chef Raz Rahav for OCD in Tel Aviv; Vicky Sevilla is chef of Arrels in Sagunto, Valencia, Spain; Ana Grgić Tomić, executive chef of Zinfandel's and Le Bistro at the Esplanade Zagreb Hotel, Croatia; chef Hugues Mbenda who has named his Marseille restaurant KIN after the city of his birth, Kinshasa.
Hidden Gems Award: Meshek Barzilay fromchef Neria Kalantarov in Tel Aviv who champions vegan cuisine; Ca Na Tonneta from sisters Maria and Teresa Solivellas in Mallorca, Spain; Brût in Hrajel, Lebanon from chef patron Youssef Akiki; Guzé Bistro in Valletta, Malta, from chef Mark Dimech and owner Joseph Cauchi; chef Sarah Vuk Brajko's Piran restaurant La Bottega dei Sapori, Slovenia; Giancarlo Zigante of specialty truffle restaurant Zigante, Croatia; chef Rabah Ourrad of Mim in Algiers, Algeria; Khufu's, from the Pier 88 Group founded by Giovanni Bolandrini, comes with a view of the Giza pyramids; restaurant Alaf, the culinary wonderland of chef Deniz Temel in Istanbul, Turkey.
LA LISTE honors the beauty and glamor of the Mediterranean coast with a series of bonus awards for this event. Le Restaurant des Rois in Beaulieu-sur-Mer, France is named Best Terrace; La Chèvre d'Or, at the top of Eze-village, France is commended for Best Sea View; the crown for Best Party Spot goes to Scorpios in Mykonos, Greece; Nammos, also in Mykonos, is named Most Glamorous.
The gourmet traveler's guide to the best Mediterranean restaurants for Summer 2023
LA LISTE's Mediterranean Special Awards 2023 highlight the gastronomy of the 20 countries bordering the Mediterranean and its islands: France, Monaco, Spain, Italy, Greece, Slovenia, Croatia, Montenegro, Albania, Bosnia-Herzegovina, Turkey, Lebanon, Israel, Egypt, Libya, Tunisia, Algeria, Morocco, Malta, and Cyprus.
To explore the region's outstanding restaurants and fine dining favorites ahead of the Summer 2023 season, download the LA LISTE mobile app:
Find nearly 2,000 Mediterranean restaurants, from legendary, classic fine dining to traditional bistros, concept bars, party hangouts, and more
100 of these make the exclusive LA LISTE ranking of the Top 1000 World's Best Restaurants
This ambitious project, in partnership with Monte-Carlo Société des Bains de Mer, aims to create an annual Mediterranean gastronomic event in addition to the annual LA LISTE gala ceremony scheduled for Monday 20 November in Paris.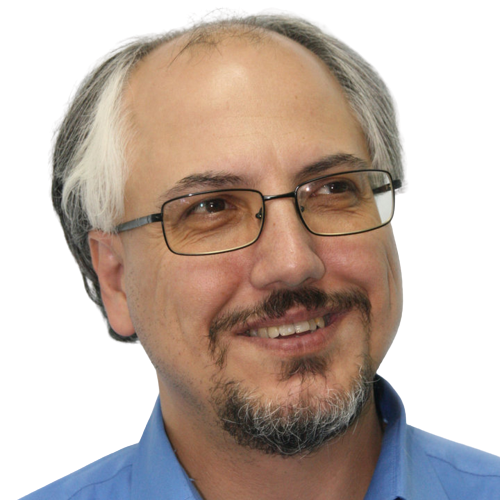 Theodore is the Co-Founder and Managing Editor of TravelDailyNews Media Network; his responsibilities include business development and planning for TravelDailyNews long-term opportunities.