TripStax has launched a ground-breaking proprietary module, TripStax QC, in a bid to eliminate TMCs' historically complex processes and reliance on legacy platforms for ensuring bookings meet quality control criteria.
Quality control (QC) is fundamental to a TMC's service offering to check every booking against specific client requirements and service levels, or agency operational standards – from basics such as correct cost centre or employee numbers, to more detailed traveller profile checks, accurate fare rules, payment and ticketing methods and data capture for risk assessment.  Until now all quality control mechanisms have required every booking to be in a PNR within the GDS regardless of whether the booking was made via another content channel. In order to QC every booking made for a customer, agents must therefore undertake time-consuming out-dated workflows to configure and code online and offline non-GDS bookings back into the PNR.
The TripStax QC module takes a radically new approach as it removes the QC process from the GDS-centric PNR for all content regardless of the booking channel. Instead, QC processes are centralised outside of the GDS in an API-connected environment. TripStax QC is connected to The Core, the data-processing powerhouse at the heart of TripStax's technology ecosystem, which already consumes, enriches and manages TMC booking, profile and finance data. Booking data from any content provider is received within The Core in its original format and integrated with the QC module. All sources of content are treated in the same way and processed according to TMC and client quality control criteria within the front end of the module.
TripStax says that the possibilities for automation, productivity and efficiencies are myriad as TMCs no longer need to be GDS-centric for quality control processes because the TripStax QC module does not require a PNR. The concept of the GDS 'queue' for quality control disappears and is replaced by TripStax QC's agent interface. TripStax QC becomes the logic engine, via The Core, that checks and verifies quality control data sets and performs corrective action as necessary, thus reducing agencies' workload on QC tasks and improving accuracy. It tells agents if a booking has failed certain criteria and gives them the environment to fix the failure. The QC module can also automatically correct the failure, if it has been configured with a specified logic sequence and set of rules to follow.
David Chappell, Chief Strategy Officer, TripStax explained: "The business travel industry is continuing to disaggregate at pace with bookings being made via multiple content channels. The needs of corporate customers have also evolved meaning the type and volume of quality control checks per booking has also become much greater. Yet agents and TMCs are still relying on systems that only process quality control data residing within legacy systems that have not kept pace with the change. The launch of TripStax QC is game-changing for TMCs as it frees them from the anachronistic workflows required to shoehorn bookings made via other channels back into a PNR within the GDS for quality control purposes.
"We see a huge gap in the market for us to revolutionise how TMCs manage quality control, thus allowing agencies to be far more productive and commercially agile, as well as more creative with the kinds of processes that can be put in place for any given customer," he continued. "Indeed we are already seeing huge interest from our TMC customers, particularly in North America where there are specific market pressures as legacy providers are reducing investment in existing QC solutions.
"TripStax is not saying that we are anti-GDS," says Chappell. "The GDS platforms are immensely efficient distributors. But in a world where bookings are now created via a multitude of content sources, it is no longer scalable for TMCs to rely on a system that can only process PNRs for quality control."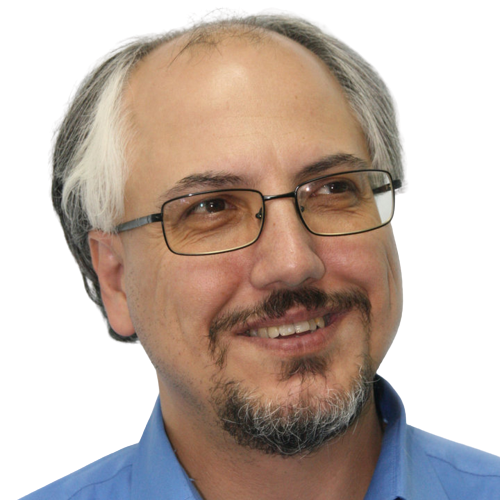 Theodore is the Co-Founder and Managing Editor of TravelDailyNews Media Network; his responsibilities include business development and planning for TravelDailyNews long-term opportunities.