The new agreement between the two tourism organisations provides a practical framework for discussion, insight and exchange in a way that serves the priorities of each destination.
Yesterday, 14 November VisitScotland and VisitFlanders signed a renewed Memorandum of Understanding, taking forward a joint commitment to responsible destination development.
Malcolm Roughead, Chief Executive of VisitScotland and Peter De Wilde, CEO of VisitFlanders, marked the occasion at the National Galleries of Scotland in Edinburgh.
The Belgian Region of Flanders is renowned for its commitment to delivering a flourishing destination – one that has positive impacts for economy as well as communities. This agreement is the latest chapter of a collaboration between the two tourism organisations since 2017.
It reflects the ambition of both organisations to build world class destinations. A shared strategic focus on delivering tourism as a force for good, considering not just economy but also communities and the environment, underpins the Memorandum of Understanding.
Scotland and Flanders have a long-shared history, from Scotland supplying wool to weavers in Medieval times to Flemish immigrants leaving their mark on the Scots language and place names. Over hundreds of years the relationship between the two destinations has grown through trade, culture, craft, education and diplomacy. In recent years Flemish artists have regularly performed in Scotland, including at the Edinburgh Festival Fringe, and there are strong links between universities in both areas.
The two CEOs signed the agreement at the National Galleries of Scotland, which hosts a permanent exhibition of Dutch and Flemish art. Peter de Wilde also visited the new Scottish galleries at the National, which hosts works by Scottish artists who have long had many links with Flanders, reflecting the long-term connections between Scotland and the 'low countries'.
Previous collaboration between the two tourism organisations has seen significant areas of achievement, particularly in inclusive tourism and events. Scotland benefitted from Flanders' expertise in social tourism, informing the successful development, launch and delivery of the ScotSpirit Breaks, a nationwide initiative led by VisitScotland that brought together over a hundred industry partners to provide much needed short-breaks for thousands of vulnerable and disadvantaged families in Scotland. In return, VisitScotland lent its globally recognised events expertise – responsible for attracting and delivering world-class cultural and sporting events – towards the creation of Event Flanders. While events and inclusive tourism will remain a part of the refreshed MoU, new and important areas of focus include responsible tourism measurement and evaluation, as well as climate action in tourism.
The first exchange between VisitScotland and VisitFlanders will take place later this month in Glasgow, when members of both organisations will meet following the Host Cities conference to discuss future events strategy, impact measurement, sustainability and possible future collaborations. Flanders has hosted numerous UCI cycling events in the past and Scotland hosted the first edition of the UCI Cycling World Championships this summer. Scotland is also set to host World Athletic Championships in Glasgow next year.
Richard Lochhead, Minister for Small Business, Innovation, Tourism & Trade said: "VisitScotland's ongoing engagement with our European counterparts, to raise Scotland's profile and exchange best practice for mutual benefit, is very welcome.
"This renewed commitment between VisitScotland and VisitFlanders will continue to provide an opportunity for both organisations to work towards achieving a shared ambition of being economically, environmentally and socially sustainable destinations.
"It will strengthen and expand the already close relations between Flanders and Scotland regarding heritage, culture and the arts and allow the sharing of expertise, collaborative working and learning to continue building a culture of inclusive and responsible tourism."
Zuhal Demir, Minister for Justice and Enforcement, Environment, Energy and Tourism, Flemish Government said: "Scotland and Flanders have a lot in common and have excellent relations. We also share the same vision regarding tourism and I am therefore pleased to continue our intensive collaboration. The sharing of expertise and cooperation will ensure that both Flanders and Scotland remain top destinations within Europe in terms of tourism."
VisitScotland Chief Executive, Malcolm Roughead OBE said: "Our vision for responsible growth in tourism means looking both inside Scotland and beyond.
"International partnerships are important. They allow us to not only exchange best practice and learn from others on our tourism priorities but also showcase our work and that of the tourism industry in Scotland.
"We are excited to renew and strengthen our collaboration with VisitFlanders with the signing of this Memorandum of Understanding and continue to build on our shared focus that tourism is a force for good delivering benefits for both the economy and communities."
VisitFlanders Chief Executive, Peter De Wilde said: "'Travel to Tomorrow' or working on 'responsible tourism' as our Scottish colleagues call it, is not something you do alone.
"We are building inclusive tourism, a Net Zero future, a top events policy and we measure the impact of tourism together with our Flemish partners, but also with international leading players such as VisitScotland. I am grateful for the results of this fruitful collaboration and look forward to continuing this story."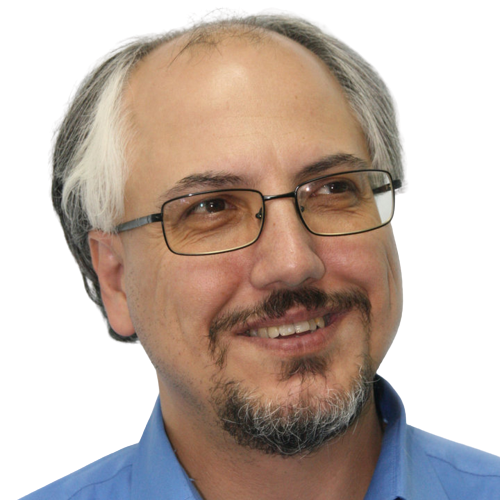 Theodore is the Co-Founder and Managing Editor of TravelDailyNews Media Network; his responsibilities include business development and planning for TravelDailyNews long-term opportunities.