Baggage processing systems continue to witness heightened adoption; Rise in IT expenditure and implementation of automated solutions in aviation to drive market.
ALBANY, NEW YORK – Transparency Market Research has published a new market report titled "Airport Information System Market (Operation – Airside and Terminal Side; Airport Category – Commercial Service Airport, Cargo Service Airport, and Reliever Airport; Solution – FIDS, Resource Management Solutions, P.A. System, Baggage Processing, Passenger Processing, Airport Operations, Airport Information, and AODB) – Global Industry Analysis, Size, Share, Growth, Trends, and Forecast 2016 – 2024". According to this report, global airport information system market will exhibit a 7.2% CAGR over the period between 2016 and 2024, rising from a valuation of US$25,185.0 mn in 2015 to US$46,950.6 mn by 2024.
Baggage Processing Systems Continue to Witness Heightened Adoption
In terms of solutions, the segment of baggage processing accounted for the dominant share in the global market in 2015, valuing at US$6,303.9 mn. Although the segment is expected to exhibit a relatively lower 8.4% CAGR compared to segments such as passenger processing (9.5% CAGR) and flight information display systems (9.1% CAGR) over the period between 2016 and 2024, it will continue to hold the dominant chunk in the global market's revenues over the said period. Geographically, developed economies across North America and Europe account for the dominant share in the global market and will continue to do so in the next few years as well.
Rise in IT Expenditure and Implementation of Automated Solutions in Aviation to Drive Market
The demand for effective information systems has significantly increased in response to the vast rise in global air traffic and air passengers in the past few years. To ensure efficient operations and passenger convenience amid the vast rise in infrastructural pressure on existing systems owing to this scenario, governments and private companies have sharply increased capital investment for airport construction and expansion activities. This is the key factor to have upped the demand for advanced IT solutions that can effectively handle and display crucial information to all stakeholders within an airport's premise and other related contact points.
High Costs of Implementation to Continue to Impede Widespread Adoption
Despite the high base costs of most advanced airport information systems, the implementation of these systems can be highly expensive owing to the requisition of additional facilities such as continuous and high speed network connectivity, technologically advanced electronics and supporting devices, and a digitally compliant airport infrastructure. Maintaining the reliability, security, and robustness of these additional system can significantly increase overhead costs of implementing information systems at airports. If not completely restrict, these factors could slow down the adoption of airport information systems across cost-sensitive regional markets such as Asia Pacific and Africa.
Accounting for close to 86% of the overall market, the top four companies in the global airport information system market, namely SITA, Amadeus IT Group SA, Rockwell Collins, Inc., Siemens Postal, Parcel & Airport Logistics, emerged as the dominant players in 2015, states Transparency Market Research (TMR) in a recent report. In spite of the dominance of the top few, the market features a high degree of competition owing to the presence of several small and emerging solution providers.
The market is characterized by the continuous influx of integrated software solutions developed by large and small vendors, targeting the specific needs of domestic as well as international airports and competing with other product offerings in terms of technology, function, and pricing. "Emerging players such as Velatia S.L and Resa, S.A.S., which capitalize on their ability to develop innovative solutions and achieve economies of scale with economical product offerings, are expected to make the competitive environment tenser in the next few years," says a leading TMR analyst.
This review of the market is based on a recent market research report published by Transparency Market Research, titled "Airport Information System Market – Global Industry Analysis, Size, Share, Growth, Trends, and Forecast 2016 – 2024."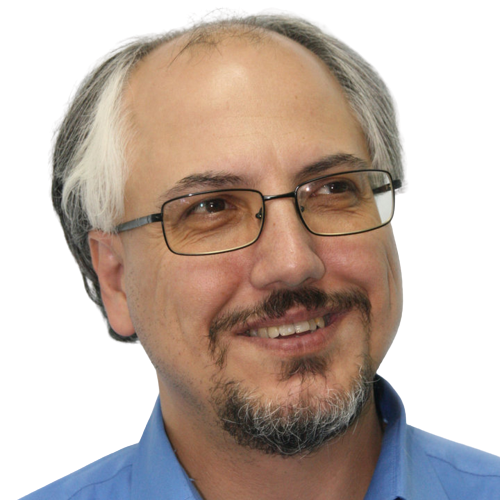 Theodore is the Co-Founder and Managing Editor of TravelDailyNews Media Network; his responsibilities include business development and planning for TravelDailyNews long-term opportunities.