Passengers in the dark about compensation rights post-Brexit; Passenger rights to claim compensation could be stronger post-Brexit.
Most airlines have now released their summer flight schedules, which include a number of "Cinderella flights" – flights that leave the Britain while the UK is still an EU member but will arrive at their destination post-Brexit.
This means that passengers with British passports will be classed as full EU citizens when they board the flights from the UK, but when they arrive at their destination, they could be classed as a 'third country national', which means they would relinquish their right of admission to the EU and other passenger rights including flight compensation claims, could be affected.
AirHelp data reveals that the flight compensation bill for UK passengers is almost 800-million euros from the past year (365-days) alone.
With so much speculation around the consequences of a 'no-deal Brexit' – if the UK leaves the EU without an airspace agreement – the legal team at AirHelp is helping inform passengers on their compensation rights by illustrating the pre, during and post-Brexit scenarios.
1. Pre-Brexit passenger compensation rights
Under current EU law, regulation EC 261, passengers may be entitled to financial compensation of up to 600 euros per person in circumstances of a delay of more than three-hours, a cancelled flight and in instances of denied boarding. The condition for this stipulates that the departure airport is within the EU or that the flight lands in the EU, being operated by an EU-based carrier. Furthermore, the reason for the disruption in flight operations must be caused by the airline. Passengers have up to three years to claim financial compensation following a disrupted flight.
2. Passenger compensation rights for travellers onboard "Cinderella flights"
If you are a passenger on a so-called "Cinderella flight" – a flight that leaves the UK on the evening of Friday 29 March 2019 while the UK is still an EU member but will arrive at its destination post-Brexit – and this flight is delayed or cancelled, your rights will depend on whether the UK government adopts or repeals EC 261 law.
If no agreement has been put in place, legally, the Cinderella flights that depart from the UK and land in an EU country, could be denied landing. AirHelp outlines that this would be a worse-case scenario.
3. Post-Brexit passenger compensation rights
To help educate passengers on what their compensation rights could be post-Brexit, AirHelp explains three different scenarios relating to current EU law; if the UK government applies EC 261, if the UK government adopts a modified version of EC 261, if the UK government repeals EC 261.
If the UK government applies EC 261 regulation
Passengers will remain liable for financial compensation of up to 600 euros in circumstances of a delay of more than three-hours, a cancelled flight and in instances of denied boarding. Passengers will be in a position of strength, maintaining their compensation rights against airlines.
If the UK government adopts a modified version of EC 261
Passengers might be entitled to claim financial compensation in certain circumstances including a delay, a cancellation or circumstance of denied boarding. There is a possibility that a modified version of EC 261, could lower the compensation allowance for passengers.
Furthermore, if regulation is adopted, legislation could be weakened as the European Court of Justice will no longer have jurisdiction over the UK courts. The European Court of Justice case law covers some of the very important aspects of passengers' rights to compensation, and its decisions are binding for all european courts. Over time this could lead to a weaker protection in the UK, as future consumer-friendly interpretations done by the ECJ would not be binding for UK courts anymore.
If the government repeals EC 261
Passengers departing on a flight from the UK to the EU, or any other country in the world, would not have the right to claim compensation from a delayed, cancelled or denied boarding flight. Passengers will be in a position of vulnerability against the airlines and will have no rights to claim.
However, flights travelling from Europe to the UK, and UK airlines travelling from the EU will be bound by EC 261 laws, giving these passengers the right to claim compensation.
Christian Nielsen, chief legal officer at AirHelp, comments: "It is almost unimaginable that the UK will be cut off from the EU, especially with Mediterranean tourism so reliant on British travellers. At present, there are hundreds of laws and legislations from the EU that the UK will choose to adopt, rewrite or ignore, but one thing is for sure, Brexit or no-Brexit, the UK must come to an aviation agreement.
"It remains unclear if British air passengers will continue to have the same rights that they currently have when a flight is delayed, cancelled or boarding is denied. Our hope is that the UK government adopts a similar provision to the regulation EC 261, like Norway, Iceland and Switzerland and that the government will not use its power to pass on adopting regulation that helps millions of passengers gain the compensation they are entitled to each year.
"Whichever way the law turns, we will continue to work tirelessly to help travelers get the compensation that is rightfully theirs and support them throughout their flight disruptions."
Passenger advice
With growing uncertainty for passengers, AirHelp offers its advice for those who have booked a holiday or flight for a date which straddles or falls after the Brexit date – Friday 29 March 2019.
Educate yourself on Brexit
For those of you travelling into or out of the UK during and post-Brexit, keep in mind that its best to best to educate yourself on your passenger rights before you travel, so that in the event your flight is delayed or cancelled you are fully aware of your options.
Regularly check your flight status
There could me a number of flight delays and cancellations during and post-Brexit, if the government has not made an airspace agreement. Check your flight status often, be prepared for longer check-in lines and be aware of delays that may cause extended time spent in the airport.
Allow more time to travel through customs
EEA nationals travelling to the UK currently benefit from softer border controls than non-EEA national, which means the journey through immigration is swifter. After Brexit, EEA nationals could face the same or similar scrutiny as non EEA nationals, which may lead to an increase in waiting times at border control.
Check your cancellation and refund policy
Package holidays will continue to be covered by regulations which give holidaymakers the right to an alternative holiday, if available, or a refund in the event of changes caused by extraordinary circumstances. Airlines have begun to prepare for the worst-case scenarios by selling tickets with a caveat which warns that flights from the U.K. may not be able to operate in the immediate aftermath or the UK exiting the EU. All airlines will have to refund fares if flights are suspended after Brexit in implemented.
Do not panic
While Brexit raises many questions for Brits travelling abroad, including their flight compensation rights, there is no need to panic. Although there may be immediate flight delays or cancellations if an airspace agreement has not been made, travellers' love of Europe will remain and we hope and expect a solution will be found so travel can continue as it has.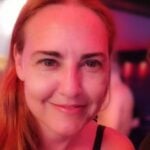 Tatiana is the news coordinator for TravelDailyNews Media Network (traveldailynews.gr, traveldailynews.com and traveldailynews.asia). Her role includes monitoring the hundreds of news sources of TravelDailyNews Media Network and skimming the most important according to our strategy.
She holds a Bachelor's degree in Communication & Mass Media from Panteion University of Political & Social Studies of Athens and she has been editor and editor-in-chief in various economic magazines and newspapers.