International meeting planners appreciate Germany as a congress destination – two surveys show just how popular Germany is….
International meeting planners appreciate Germany as a congress destination – two surveys show just how popular Germany is. Its location in the heart of Europe, trouble-free organisation, a unique infrastructure and excellent meeting facilities on the one hand, and a wide variety of options for social programmes, from culture through sport to countryside experiences, on the other. All this makes Germany an increasingly attractive destination, even for international meetings, conventions and incentives.



Excellent transportation and communication infrastructure



One clear advantage of the congress destination in the heart of Europe is the excellent accessibility of German venues. The airports – especially Frankfurt Airport – ensure good connections from all parts of the world. And Germany`s well-built infrastructure, which simplifies travelling in the country itself and within the cities, supports the efficient implementation and logistics of all kinds of events. Moreover, the communications infrastructure in Germany is fast, reliable and offers nationwide coverage. Internet and Intranet connections, telephone and videoconferencing are standard for meetings made in Germany. German convention centres and congress hotels offer their guests excellent technical facilities, mostly with the fastest, state-of-the-art data transmission technology.



Wide variety of meeting venues



One reason for Germany`s leading position as a destination for congresses, meetings, events and incentives is its wide range of meeting venues. Approximately 11,000 meeting venues, like convention centres and hotels, as well as 1,500 unusual venues, such as monasteries, farms, museums, modern theme parks or maritime alternatives, offer a unique spectrum of possibilities. Rooms of all sizes are available for events from small workshops to big association meetings or scientific congresses, from seminars and training sessions to plenum events with several thousand delegates.



Meeting planners give Germany the thumbs-up



Many meeting and congress planners are already aware of Germany`s potential and advantages. Many international congresses will take place in Germany in 2004, including big medical events (see the congress calendar at www.germany-meetings.com) like the European Congress of Rheumatology, staged by the European League Against Rheumatism (EULAR), with over 8,000 delegates in Berlin next June, as well as Europe`s biggest medical congress, the ESC Congress 2004, organised by the European Society of Cardiology, for which up to 22,000 delegates will convene for the first time in the Bavarian capital of Munich.

Fred Wyss, director of Zurich-based EULAR, told us why Berlin was chosen as the venue of the EULAR Congress 2004: Berlin is a city with a good infrastructure. Also, it is an interesting destination for many of our delegates, who do not know Berlin as a capital yet. Moreover, the metropolis has a great selection of meeting venues and hotels. We like the city`s wide range of first-class hotels and we like the ICC very much. They work very professionally and offer excellent advice.



Ben Hainsworth, Associate Manager of the ESC Congress 2004, who is planing this big event from Sophia Antipolis in France, raves about Munich as a congress destination: Even though it`s always a leap in the dark for organisers who try a new city for the first time, some major factors made this an easy choice for us. For example, Munich`s modern exhibition and conference centre and its excellent accessibility from Europe and world-wide.



Mike Taylor, based in Horsham/UK, Managing Director of FILTECH – The International Conference and Exhibition for Filtration and Separation Technology – is also very pleased with Germany as a meeting location. The GCB suggested various excellent venues for FILTECH. Our event first took place in Karlsruhe and Dusseldorf, in 2005 we`ll be trying Wiesbaden. We were so successful in Germany that we opened an office in Dusseldorf in 2000 to organise FILTECH. Germany is very popular with our delegates, who come from 50 countries. And the World Filtration Congress staged by the same organiser in 2008 will also take place in Germany, this time in the Saxon metropolis of Leipzig.



IMEX and CIM survey awards Germany top marks



Readers of the trade journal Conference & Incentive Management (CIM) also found good arguments for Germany as a meetings and convention destination in a survey that compared the services of various destinations, carried out in co-operation with IMEX. In total, 79.2 percent of planners for companies, associations and agencies from German-speaking countries believe that service and professionalism is indispensable. By this, those questioned meant ongoing contact, flexibility, under-24-hour response times, multilingual ability and round-the-clock accessibility. Asked which nations embody professionalism, Germany was number one among 27 countries. The meeting planners quoted costs, time efficiency and tax conditions, among other things, as reasons for this high standing. Other arguments in favour of Europe as a whole are the political situation, security aspects and high standards of professionalism and service.



For UK meeting planners, Germany is number one for meetings, conferences and conventions



British agencies, companies and associations also confirmed Germany`s positive image for conventions, meetings, events and incentives in a survey performed by Osnabruck University of Applied Sciences in co-operation with the GCB within the context of a still unpublished diploma thesis. When asked about the factors that are important for selecting a venue, 100 percent of informants mentioned first the accessibility of the venue, and secondly price to value ratio (97.1 per cent). Hospitality and friendliness came third (89.4 per cent) and security fourth (86.5 per cent), followed by infrastructure (85.6 per cent). Asked which country they would think of first for organising meetings, conferences, congresses and exhibitions, most questioned answered Germany. 90 per of those questioned had already organised an event in Germany, with very positive experiences. Asked what they associate with Germany and appreciate about the destination, those questioned mostly thought of the following advantages: excellent infrastructure, outstanding meeting facilities, modern hotels of very high quality, efficiency and reliability, good price to value ratio and many options for incentives and social programmes in a huge variety of different cities and beautiful landscapes. Virtually all informants also praised the good service, professionalism and helpful contacts as well as the polite and friendly people in Germany.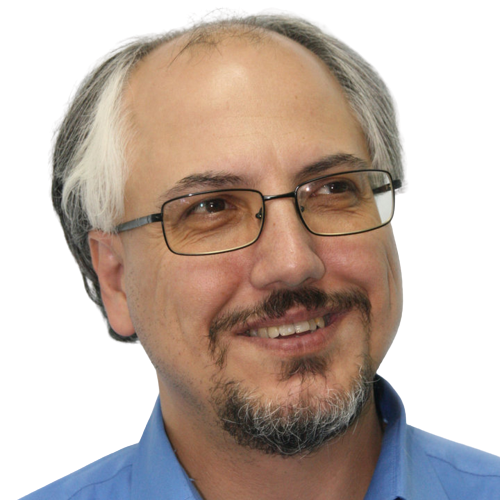 Theodore is the Co-Founder and Managing Editor of TravelDailyNews Media Network; his responsibilities include business development and planning for TravelDailyNews long-term opportunities.