One million more overnight visitors stayed in Greater Miami and the Beaches in 2015, solidifying a record-breaking economic impact of $24.4 billion fueled by New York as the destination's first $2 billion market alongside international billion dollar markets Brazil & Colombia.
MIAMI – The Greater Miami Convention & Visitors Bureau (GMCVB) announced record-breaking Travel and Tourism numbers with an impressive 6.4% increase in overnight visitors to Miami and the Beaches in 2015. During that time, the destination welcomed 1 million more visitors for a total of 15.5 million overnight visitors with a record 8 million visitors from domestic markets and 7.5 million international visitors. Thanks to GMCVB global marketing programs, New York became the destination's first $2 billion market reaching a record economic impact of $2.3 billion, rivaled by the destination's billion dollar markets of Brazil and Colombia. The total economic impact of overnight visitors to Greater Miami and The Beaches reached a record $24.4 billion last year. These strong numbers contributed to the robust job market, with a record 136,100 Leisure and Hospitality Industry jobs in 2015.
"More than a year ago, the GMCVB launched the 'It's So Miami' neighborhood-centric marketing campaign aimed at extending the visitors' stay as part of an economic impact strategy. Today, we announce New York as the first-ever $2 billion dollar market alongside strong billion dollar international markets of Brazil and Colombia," says GMCVB President & CEO William D. Talbert, III, CDME. "More visitors are staying longer and fueling record-breaking economic impact numbers thanks to GMCVB efforts. In addition, we grew the European market by 5.9 percent and grew the Latin American market by 3 percent despite the strength of the dollar against the euro and Latin American currencies. Of the 1 million new visitors into Miami, nearly half of them were first-time visitors. This can be attributed to the GMCVB's aggressive international marketing programs and our collaboration with Miami International Airport to attract more global carriers and expand air-service into Miami and The Beaches."
Accommodating the Demand
Ninety six percent of visitors to Greater Miami and the Beaches arrived by air. Among the international visitors, a 7.2% increase came from emerging markets (Asia, the Middle East and Australia). With existing carriers such American Airlines expanding service and new airlines flying into Miami International Airport, visitors via Qatar Airways, Turkish Airlines, Virgin Atlantic, British Airways, TAP, Lufthansa, Air France, Scandinavian Airways and more were able to make new connections into the destination. The destination's hotels also saw growth with an average daily rate (ADR) of $195.75 up 5.9% over the previous year. Greater Miami continues to be an attractive market for hotel development, with 14 new hotels opening in 2015, and despite the increase in inventory, the destination secured a strong record Occupancy of 78.1%. Greater Miami and the Beaches ranked #4 in hotel room rate and revenue per available room (RevPar) among the Top 25 Hotel Markets in the country as determined by STR. With an expected increase in airport arrivals and new hotels set to open in the coming months, combined with the completion of the $615 million expansion and renovation to the Miami Beach Convention Center and potentially adjacent headquarter hotel, the GMCVB anticipates continued economic growth to follow.
Miami Begins with Me
Already proud of the very warm welcome extended to its visitors from around the globe, the GMCVB is seeing overwhelmingly positive results from the significant enhancements to its Miami Begins with Me customer service marketing and training program. Launched in 2009, the initiative has trained more than 50,000 employees of major community businesses and organizations, including Miami International Airport, PortMiami staff and Miami-Dade County Taxi Drivers. Nearly 98% of visitors are extremely or very satisfied with their visit and 92% of total visitors are definitely or very likely to return to Miami. With 3 out 4 visitors being "return-customers", the destination continues to evolve and offer new experiences through dining and attractions to keep the traveler returning for more.
"Experiential travel such as dining, attractions and sports activities were up in 2015, putting Miami on the map as the global traveler continues to seek experiences such as dining and attractions as a way to explore diverse neighborhoods, now being showcased by our newly established multicultural tourism department," says GMCVB Chairman Bruce Orosz. "In 2016, the GMCVB will celebrate fifteen years of the wildly-popular, dining program – Miami Spice Restaurant Month, and along with other marketing programs like Miami Attractions Month, the GMCVB is fueling more overnight visitors through smart marketing initiatives that provide the traveler with the unique experiences they crave."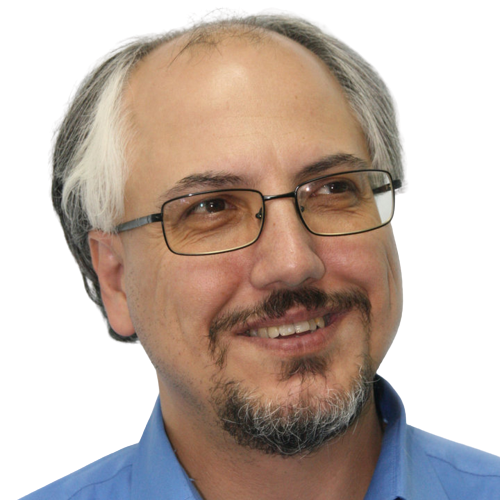 Theodore is the Co-Founder and Managing Editor of TravelDailyNews Media Network; his responsibilities include business development and planning for TravelDailyNews long-term opportunities.