The farm and ranch stay trends are gaining substantial momentum within the travel and hospitality industry. Growing concerns over stress and pollution have led to a rising preference among travelers for farm vacations.
The overall market progressed from US$ 76.7 billion in 2018, with an average yearly growth rate of 4% until 2022. By the end of the year 2022, the net revenue generated by the agro-rural tourism business globally was nearly US$ 89.8 billion.
As per newly released data by Future Market Insights, the agro-rural tourism market is estimated to be around US$ 91.6 billion in 2023. Furthermore, this report predicts the worldwide demand for agro-rural tourism to record a CAGR of 5.8% from 2023 to 2033. By following this promising growth rate, the overall market size, in terms of value, is projected to reach US$ 160.9 billion by 2033.
2018 to 2022 Global Agro-rural Tourism Market Outlook Compared to 2023 to 2033 Forecast
Agro and Rural Tourism is one of the emerging trends of tourism. It extends great support to the primary sector of a country as well as the upliftment of remote and rural regions. Agro-tourism is the subset of Rural Tourism.
The agro-rural tourism is also supported by the cause of eco-tourism and sustainability tourism. Agro-rural tourism allows city travelers to escape from urban life and re-discover rural roots. Engaging in agriculture farms and fields and discovering rural life is becoming a trend and attracting travelers towards agro-rural tourism. Lastly, agro-rural tourism contributes to the key growth of the tourism industry with the help of income generated from agro-rural tour activities.
Growing Trends of Farm and Ranch Stay to Generate Demand for Agro-rural Tourism Market
The trends of farm and ranch stays are getting traction at a significant rate. The increasing stress and pollution have inclined travelers towards farm vacations, apart from this. The promotional activities and campaigns from tour aggregators for farm stay vacations are attracting several travelers.
In farm stay vacations, agro products are used and promoted extensively. Meanwhile, the farm vacation includes working in fields, a village tour, shopping for handmade products, trying the local fresh food, and exploring and experiencing authentic rural life. Youths and millennials like to participate in such activities, which results in the growth of the market.
Rise in Eco-tourism Result in Growth of Agro-rural Tourism Market
With a rise in the development of industrial infrastructure and technological advancements, there is a rise in pollution. Green initiatives and campaigns have become the trend in the fast-growing eco-tourism. The eco-tourism encourages the mass to adopt a green pastime. This help to generate more demand for agro-tourism.
The rising trends of agro-tourism focus on the betterment of villagers. The cause of agro-tourism results in the growth of rural tourism. In spite of monopolization in the tourism market by leisure activities, there has been a significant and steady increase in demand as it is considered an alternate way of healthy tourism under eco-tourism. The rising trend of health and environmental consciousness has further fueled the growth of the market.
The Benefits of Agro-rural Tourism Drives the Agro-rural Tourism Market
The concept of agro-rural tourism offers tangible and intangible features related to the environment, culture, food, and landscape. It is a positive approach and journey to understanding the behavior and cultural background of the community. The agro-rural tourism brings acknowledgment and creates value for cultural and architectural heritage.
The activities of agro-rural tourism permit travelers to have a noiseless peaceful, comfortable stay and experience the serenity of nature. It also helps to understand the customs and traditions of rural culture. The income generates from agro-­rural tourism facilitates improving the living style and condition of villagers. Thus travelers like to be part of agro-rural tourism.
Student Trips, Family Trips, and Group Trips Generate the Demand for Agro-rural Tourism
According to the analysis, in terms of tour type, student Trips, Family Trips, and group Trips generates high demand for agro-rural tourism. Many schools introduce environmental studies as a part of their curriculum.
The schools and institutions try to explain the ecological situations and surrounding effects with the help of environmental and social studies. Therefore, they conduct field visits to farms and rural areas and try to connect the children with the roots of agro-rural tourism. Meanwhile, agriculture science is one of the emerging trends in education. Hence, many students visit agriculture fields and rural areas to learn about the agro and rural tourism industry more broadly as they focus on the development of this field. Lastly, families and groups participate in agro-tourism to experience agriculture activities and rural life and contribute to the agriculture and rural sector.
Recreation Agro-tourism has Huge Participation in this Market
According to our analysis, recreation agro-tourism can get more participants compared to other service types. The recreation of agro-tourism involves fieldwork exploration, participation in agriculture and rural development activities, learning about the new technologies and advancements in the agriculture and rural sector, organic farming practices, and other experiences. It focuses on enriching agro-rural tourism through interactive learning about agriculture and the rural development sector.
These insights are based on a report on Agro-rural Tourism Market by Future Market Insights.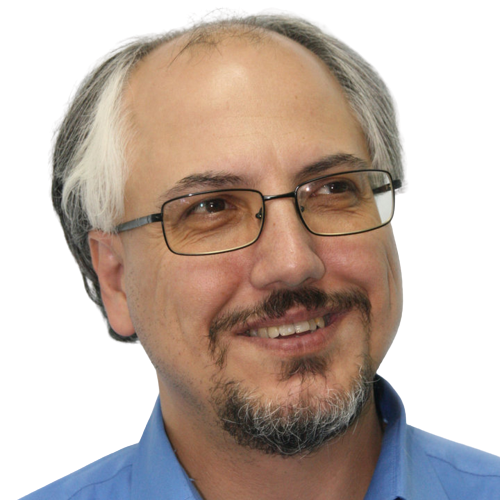 Theodore is the Co-Founder and Managing Editor of TravelDailyNews Media Network; his responsibilities include business development and planning for TravelDailyNews long-term opportunities.