Future Market Insights estimates that the global glamping market size could surpass US$ 11.62 billion by 2033, up from US$ 3.84 billion in 2023. During this period, the market is likely to exhibit an astonishing CAGR of 11.69%.
The main component driving the industry is the preference for experiences over conventional pampering. The growing demand for eco-friendly and sustainable tourism has led to an increased interest in glamping. The camping experience is distinctive and luxurious while having little negative influence on the environment. Moreover, the glamping business is likely to grow throughout the forecast period given the customer desire to spend for luxury travel and glamping locations.
Without carrying or even purchasing equipment, glamping allows travelers to enjoy the great outdoors at certain locations. It also delivers the opulent comforts and services they could expect from a hotel. Several businesses now offer different facilities such as pet-friendly resorts, luxury tents, customized contemporary cottages, and more. A clubhouse with communal fire pits, outdoor sports, board games, and hammocks is also made available by several market players.
Increasing preference for luxury amenities such as beds, Wi-Fi, spas, bars, baths, power, and cleaning services are propelling the sales of the glamping market. As glamping offers an attractive and comfortable lodging experience and promotes sustainable tourism. Organizations in the tourism industry are offering novel and unique accommodations that to reduce the impact of seasonality on their business. This is expected to drive the market in the forthcoming years.
The growing consumer reliance on social media is anticipated to raise public knowledge of glamping and its advantages. Social media influence has fueled the desire for unique and Instagram-worthy travel experiences. Glamping offers an opportunity for travelers to share picturesque and curated moments, driving the popularity of glamping.
Glamping balances the excitement of outdoor activities with the luxury of contemporary facilities. Therefore, it also appeals to tourists looking for an exciting outdoor experience without compromising luxurious amenities and comfort. In addition, the market is anticipated to benefit from significant discounts as well as enticing vacation packages given by several adventure tourism websites.
Another factor that is projected to have a significant impact on the market share for glamping is the increase in the number of concerts and significant music festivals. These are significant as these events are held every other week in different parts of the world. Also, modern tourists want remarkable outdoor activities that are classy and in tune with nature.
2023 to 2033 Glamping Market Outlook In Comparison To Sales Registered In 2018 to 2022
The global glamping market is likely to proliferate an impressive 11.69% CAGR from 2023 to 2033, in comparison with the 8.65% CAGR registered between 2018 and 2022. The market size was US$ 2.48 billion in 2018 and US$ 3.46 billion in 2022. This site is estimated to reach US$ 3.84 billion in 2023 and US$ 11.62 billion by 2033.
The advent of compact systems for sophisticated accommodations at scenic places is boosting sales in the glamping market. A high number of tourists and enthusiasts are preferring safe and comfortable outdoor activities, thereby spurring demand.
Surging demand for outdoor recreational activities has led to the introduction of premium, luxury tents in the glamping market. Technological innovations and automation are also bringing about remarkable changes to conventional camping activities. The conventional methods of cooking and accommodation have been slowly dwindling with the evolution of camping into glamping.
Glamping Market Key Trends & Opportunities
Unique and personalized experiences: Glamping businesses are putting more of an emphasis on giving visitors distinctive and customized experiences. This includes specially selected activities, curated accommodations, and specialized glamping locations. They aim to satisfy the growing demand for one-of-a-kind travel experiences.
Wellness and mindfulness: Several glamping locations provide facilities like yoga lessons, spa services, and meditation sessions. They intend to attract health-conscious tourists looking for relaxation and rejuvenation in a natural setting. Therefore, glamping is being positioned as a wellness and mindfulness-focused vacation choice.
Technological integration: Glamping operators are incorporating technology into the glamping experience. They intend to satisfy the expectations of tech-savvy guests looking for connectivity even in remote locations. Thus, now they provide facilities like smart cabins, high-speed internet, and eco-friendly electronics.
Pop-up and seasonal glamping: Pop-up and seasonal glamping sites are growing in popularity. They cater to tourists seeking an element of adventure and freshness in their glamping experiences. They also offer exclusive and time-limited experiences in exclusive locations.
Niche markets: Within the glamping business, there is potential to target particular categories of tourists with specialized perceptions by offering specialty services. These services could include pet-friendly glamping, family-friendly glamping, and glamping for solo travelers.
International markets: Glamping has a global appeal and there are opportunities to expand glamping offerings to international markets. This is crucial for emerging destinations where demand for unique and experiential travel options is growing.
Collaboration with other travel sectors: Glamping operators can tap into new markets by delivering comprehensive experiences that appeal to various travel interests. Glamping operators can collaborate with adventure tourism, ecological tourism, and wellness tourism to create appealing offerings. By leveraging the strengths of each industry, glamping operators are likely to benefit from synergistic effects.
Sustainable practices: By adopting eco-friendly materials, glamping operators can reduce their environmental footprint and appeal to travelers who prioritize sustainability. This includes using eco-friendly materials, reducing waste, and supporting local communities.
Exploring the Regional Patterns of the Glamping Market: An In-depth Examination at the Country Level
The global market in 2022 was dominated by North America. A positive impact on the North American glamping market is predicted given the increased income levels of individuals and their propensity to pursue various types of holidays. Millennials or members of Generation Z make up 60% of leisure tourists who have gone glamping in North America in the last two years. Several resort companies are expanding as new glamping resorts are becoming operational, including the recent entrants to the market Under Canvas, Terra Glamping, Collective Retreats, Getaway, and AutoCamp. As per FMI, sales in the United States are projected to remain high, accounting for a dominant share in the North American glamping industry over the assessment period.
Cities in the United States have utilized festivals to attract talent and promote business. One of the well-liked consumer trends in the country is glamping, occasionally known as glamorous camping. An increase in the number of concerts and large music festivals held every other week in the country is likely to be a key factor supporting the United States glamping market throughout the forecast period.
Several organizations in the United States are also providing seniors or baby boomers with a glamping experience. Glamping in the United States offers a wide range of accommodation options, from luxury tents and treehouses to yurts, cabins, and even converted shipping containers. These accommodations are often equipped with modern amenities such as comfortable beds, private bathrooms, electricity, and Wi-Fi, providing a unique blend of luxury and nature. For instance, one of the pioneers in fusing luxury accommodations with traditional camping experiences is The Resort at Paws Up. It announced an extension of the glamping site in 2019 with 12 adult-only treehouse cabins.
To expand their business reach and raise their profit, several market participants are partnering with well-known resorts and eateries, software providers for high-tech products, catering services, singers and orchestras, and other businesses. For example, in May 2021, Under Canvas teamed up with Gibson, a renowned guitar manufacturer, to improve guest programming at nine of its locations in the United States. A 30-year agreement between Interval International and Westgate Resorts was also extended in May 2022. Third-party companies are also overwhelming the market. For instance, Tentrr runs many sites around the country, each of which offers a distinctive rural experience.
Investment has been flowing into the glamping sector in large amounts in this country. One premium glamping provider, Collective Retreats, obtained US$ 23 million in a fundraising round in 2021 to increase the number of glamping options it offers in the United States. In the United States, online booking services and glamping-focused websites have become more popular. For instance, Glamping Hub and Hipcamp are well-known internet destinations that link vacationers with glamping lodgings all across the United States, making it simpler for tourists to find and reserve distinctive glamping experiences.
The Europe glamping market is also significant since glamping has grown immensely popular in this region. Tourists are searching for locations in this region that are distinctive and provide genuine experiences. This is increasing their desire to visit new, exotic locations around the region. Over the forecast period, this is likely to be the driving force behind the luxury travel sector market in Europe.
In Germany, glamping has long been a popular way to vacation. Germany's glamping market has been expanding rapidly of late owing to an insatiable desire for accommodations that surpass the standards of conventional camping and are truly breathtaking. The growing emphasis on sustainability and environmental awareness is one of the key causes fueling the glamping trend in Germany. Glamping providers in Germany have made it their purpose to design locations that not only offer exceptional comfort and luxury but also leave a minimal environmental impact.
Enthralling domestic visitors, Germany's glamping craze has drawn tourists from outside looking for unique and immersive experiences. Glamping has become a popular option for tourists looking for the ideal fusion of luxury, adventure, and cultural immersion. Germany is an ideal place for them since it has a rich natural and cultural history. This includes its lush woods, towering mountains, pure lakes, and gorgeous coasts.
The treehouses at Baumhaushotel Solling in Solling Hills offer breathtaking panoramic views from their gravity-defying location high in the treetops. These eco-friendly treehouses are equipped with luxurious amenities such as private hot tubs, floor-to-ceiling windows, and cozy fireplaces. This creates an exceptional glamping experience.
The expansion of domestic tourism is a key element driving the Indian glamping market growth. With its immense natural resources, India provides several glamping choices that appeal to varied interests and preferences. Indian tourists, who are searching for a fresh approach to enjoy the beauty of their own country, find glamping convenient. The emphasis on experiential and out-of-the-ordinary stays is the reason behind this.
India is expected to emerge as a lucrative pocket in the South Asia glamping market. In response to the high influx of foreign tourists, players in India are promoting glamping resorts and luxury equipment. This in turn is driving the market. Being a viable choice for sustainable tourism, glamping has received significant government promotion in India. To encourage private parties to invest in environmentally friendly glamping accommodations, the Ministry of Tourism, for instance, has started programs to construct glamping sites in national parks and wildlife reserves.
In recent years, several glamping locations have popped up throughout India, providing distinctive and lavish camping experiences. India has several well-known glamping locations, including but not limited to Rishikesh, Jaisalmer, Munnar, Shimla, and Wayanad. These glamping locations provide a selection of accommodation alternatives, including luxurious tents, treehouses, yurts, and spherical domes.
Glamping is frequently linked to eco-tourism since it encourages environmentally friendly travel patterns and lessens its harmful effects. India has many glamping sites that are built with the environment in mind. For instance, Eco Glamp at Kanatal in Uttarakhand was launched by Organic Hideaways Pvt Limited in November 2022. With the top safety standards and luxurious hospitality facilities, Eco Glamp gives a once-in-a-lifetime opportunity to experience glamping. With this launch, Eco Glamp also grows to become India's leading eco-friendly and sustainable glamping resort.
The eco-pod segment has emerged as a dominant force in the glamping market over other accommodation options. One important element is its strong commitment to sustainability and the environment. These accommodations are frequently built with environmentally friendly resources like recycled materials. These pods also contain energy-saving features like solar panels. The roof of the camping pod is designed to withstand strong climatic impact and provide a comfortable shelter for year-round glamping.
The distinctive and alluring shapes of eco-pods are another feature that sets them apart. Eco-pods provide a fusion of technology and adventure that excites and enthralls glampers, ranging from futuristic constructions to geodesic domes and other unusual designs. Eco-pods also offer a direct connection to nature, which is a key attraction for many tourists. These also provide spectacular scenery and the opportunity to immerse in the wonders of nature because they are tucked away in pristine natural settings.
Several eco-pods also stand out for having opportunities for customization. To create a sense of exclusivity and individuality, several eco-pods provide private decks, outdoor bathrooms, and personalized furnishings. Lastly, accessibility and affordability play a significant role in the eco-pod segment's popularity. Eco-pods frequently provide a more affordable choice than typical high-end glamping accommodations. This factor renders them available to a larger spectrum of guests.
The 18 to 35 age group currently dominates the glamping market for several reasons. Younger people choose experiences above material possessions and look for adventurous and unconventional types of accommodation. Their spirit of adventure and exploration is piqued by the ideal balance of comfort and nature offered by glamping. Moreover, social media also plays a big part. Younger tourists share aesthetically attractive glamping adventures on platforms like Facebook and Instagram, which fuels FOMO among their peers.
Glamping typically encourages sustainability and eco-awareness, which is in line with the principles of the younger generation. Wedding glamping is growing more popular among younger generations. Thus, business planners are including it in their portfolio of services. For example, Buffalo, a business in New York, provides lavish accommodations for weddings, exclusive parties, and events. Last but not least, glamping provides flexible pricing, making it cost-effective for the younger generation.
According to research conducted by Kampgrounds of America, Inc. (KOA), 60% of leisure visitors in North America reported glamping in the previous two years are from the millennial or Gen Z group. This makes it a highly popular pastime among the younger generation.
How can Market Players in the Glamping Market Boost Their Business?
Offer unique and memorable glamping experiences
Implement effective marketing and branding strategies
Emphasis on incomparable customer service
Foster partnerships and collaborations with native businesses in different industries
Embrace sustainability and eco-friendly practices throughout
Modernize and smoothen online booking and reservation systems
Encourage and exhibit positive guest reviews and testimonials
Adapt to changing market trends and customer preferences
Key Players are ACCOR SA., Hilton Worldwide Holdings Inc., Radisson Hotel Group, Hipcamp, Bourne Leisure Holdings Limited, TENTRR, Tents Xpert, Under Canvas, The Resort at Paws Up, Collective Retreats, Asheville Glamping, GlamXperience, PurePods, Getaway House, Inc., Hoshino Resorts Inc., and Baillie Lodges.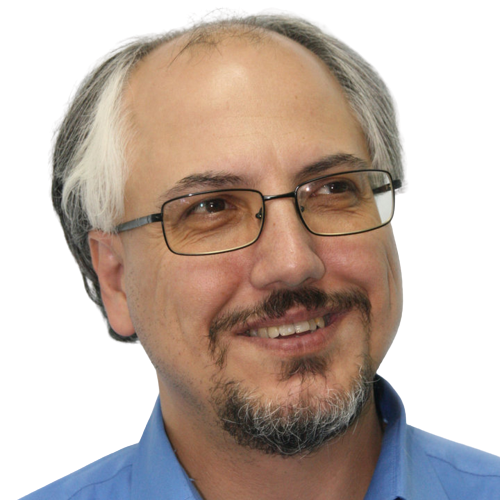 Theodore is the Co-Founder and Managing Editor of TravelDailyNews Media Network; his responsibilities include business development and planning for TravelDailyNews long-term opportunities.