Elaborate Culinary-focused travel programs with interactive cooking classes launched to cater to travelers seeking the most authentic and immersive travel experiences in high-demand destinations.
MOOMACHIE, NJ – Central Holidays presents food and wine itineraries across Europe, leveraging their European teams, Italy office, and decades of destination expertise to create elaborate experiential culinary-focused travel programs with interactive cooking classes. Programs designed to cater to today's travelers who are looking to have the most authentic, immersive, and locally inspired travel experiences.
"One of the most alarming difficulties we are hearing from travel advisors is how it has become ever more challenging to plan more intricate and involved itineraries across Europe… until they came to us! Luckily that is one of the sweet spots where our insider's perspective, expertise, experience, contacts, and in-country teams are displayed," said Maria Jose Merino, VP of Product Development and Operations. "This is exactly why we are expanding our experiential and sustainable travel programs across several regions – particularly focused on showcasing the local culture revealed through their culinary delicacies, wines, and traditions. At each destination we include hands-on cooking experiences with acclaimed chefs and also cultural interchanges with the locals! Learn about their customs and secrets in the kitchen. Travel advisors are thrilled to work with us as an extension of their team to deliver the most meticulously planned, dream travel programs that their travelers are yearning to experience now."
From Italy and Spain to Croatia, Malta, and beyond here's a glance at some of Central Holidays' most immersive culinary travel programs in Europe:
Live and Eat Like a Local in Umbria with Chef Lorenzo
Travelers will learn the secrets of Italian cuisine in Umbria's Orvieto on this 8-day culinary travel experience. Participants will enjoy visiting the local farmer's market to shop for fresh ingredients, join in three hands-on cooking classes led by Chef Lorenzo at Casale Polegri in the Umbrian countryside, and savor delectable meals with succulent wines in captivating surroundings. Brimming with exclusive moments, this immersive food and wine-focused adventure also includes: a truffle hunting experience, tastings of artisanal cheeses, wine tasting experiences, tour of Buffalo Mozzarella Farm with mozzarella tasting, visits of medieval Montepulciano and Civita di Bagnoragio, plus so much more!
Sardinia, A Paradise for Gourmets and Fine Wine Lovers
Food and wine aficionados will love this 7-day culinary experience that celebrates Sardinia. Brimming with inclusions, travelers will love getting to know Cagliari on a walking tour, then taste the town's flavors on a gourmet tour with tasting events. In historic Pula, a hands-on cooking class will be simply unforgettable as well as private guided tours and tastings of such farm-to-table Sardinian foods in as local cheeses, olive oil, and wines. Further along travelers will embark on a fishing tour that features a delectable lunch onboard.
Barcelona For Foodies
Barcelona beckons on this food and wine focused experience in Spain. Activities take travelers to discover one of Spain's most famous streets, Las Ramblas; explore the Gothic Quarter; take in Antoni Gaudi's masterpieces including Parque Guell and the city's iconic Art Noveau Sagrada Familia church; and snack on local favorites at Barcelona's most famous market, Mercat de la Boqueria. Participants will also join in a hands-on cooking class, including a market visit with lunch and drinks. This Barcelona adventure features two cava wine cellar tours with wine tastings, as well as a wine and tapas walking tour including tastings.
Madrid for Foodies
Foodies can indulge in a 5-day culinary travel experience that tantalizes all the senses in Spain's lively capital, Madrid. This captivating program invites travelers to learn the secrets of Spanish cuisine with chef-led cooking class sessions, flavorful tapas experiences, and a half day cava cellar tour with brunch that will have participants exclaiming "Olé" with all the fervor of a native. Guests will join in insightful tours of Madrid and Toledo with expert guides, plus so much more!
Wine and Dine in Croatia
Travelers will enjoy an exquisite, 6-day culinary-focused vacation in Croatia with cooking classes and tastings plus deluxe private touring galore! From Croatian wine tasting experiences in the hills of Skradin and in Kaštel Kambelovac to Split, the historic city built around the Roman Emperor Diocletian's palace, unique experiences abound. Further along, guests will take a guided walking tour of old Dubrovnik and join in a hands-on cooking class and meal accompanied by wine tasting in the city. The adventure continues with a private-guided excursion to Ston and Korcula, featuring delectable oyster and wine tasting experiences.
Malta, A Food and Wine Paradise
On this inspired 5-day culinary travel experience, travelers will delve into the fascinating culture of Malta through its fabulous food and wine. Travelers will discover delicious Maltese cuisine and wine with a chef-led hands-on cooking class experience, featuring flavorful farm to table ingredients from the actual 600-acre farm just steps from the learning-kitchen. Further on, guests will tour Malta's Palazzo Parisio, and then visit one of Valletta's top wineries including a tasting experience to indulge wine lovers.
"At Central Holidays, we have the unparalleled ability to meet the demand and customize travel programs for individuals as well as groups and ensure that they will all have a wonderful experience every step of the way. Additionally, travel advisors and group planners can start planning travel experiences for their clients now -even for travel through 2024- to benefit from the astronomically high demand that the industry in currently experiencing," said Adam Greis, General Manager of Central Holidays.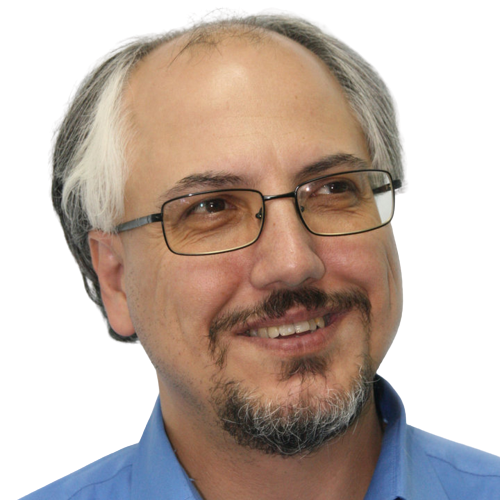 Theodore is the Co-Founder and Managing Editor of TravelDailyNews Media Network; his responsibilities include business development and planning for TravelDailyNews long-term opportunities.