Exclusive new immersive experiences available on each new itinerary
G Adventures and National Geographic Expeditions announced a lineup of eight exciting new trips to be added to the already successful "National Geographic Journeys with G Adventures" collection, which encompass elements of hands-on exploration on every adventure as travellers immerse themselves in a new destination. The new lineup also includes four new 'National Geographic Family Journeys with G Adventures' trips geared for parents, children and extended families who are travelling together.
The new National Geographic Journeys will traverse Scotland, Turkey and Wyoming in the United States, plus a new tour joins the two previous Peru and Bolivia departures together. The four new National Geographic Family Journeys will take curious young ones along with their family members to explore Belize, Greece, Ireland and the Southwest of the United States.
As with all National Geographic Journeys trips, every adventure features exclusive experiences within the G Adventures portfolio. These include a guided walk of Pitlochry in Scotland with a local specialist to learn the history of the town and hear tales of local life, and in Troy, Turkey, travellers will meet the author of the book Troja to discuss the impact of the Trojan War. In Wyoming there will be wildlife tours taking travellers out to spot wolves, herds of bison, pronghorn, badgers, grizzly bears and bald eagles.
Newly added National Geographic Family Journeys highlights include kayaking through Antelope Canyon in Arizona, participating in Greek family games in Athens, learning how to make tortillas from ground wet corn kernels in Belize, and embarking on a treasure hunt mystery adventure in Dublin, Ireland.
Ben Perlo, president of G Adventures, says the National Geographic Journeys travel style has really hit a sweet spot with travellers. "National Geographic is a powerful household name, and G Adventures is the leader in small group trips and pioneer of community tourism. Together we have created a uniquely attractive holiday option for immersive exploration that really gets into the heart of local communities in the destinations we travel to. I'm especially thrilled to see our family collection growing, as more families look to spend time together sharing real-world experiences.
"All these fascinating new trips focus on hands-on exploration, photography, history, culture, nature and wildlife, so they truly bring learning and adventure together with some of the world's most incredible settings as a backdrop," says Perlo.
The new trips in the collection bring the total number of trips to 89 across both collections, including 16 designed especially for families. They are all available to book now, with the first departures taking place in April 2024.
New National Geographic Journeys with G Adventures:
Iconic Wildlife of Yellowstone &  Grand Teton – See the best of the American West on this exploration through Grand Teton and Yellowstone National Park. Under the guidance of local experts and naturalists, come face-to-face with an array of geological wonders like cascading waterfalls and geysers, and keep watch for the region's abundant wildlife, which includes grizzlies, wolves, moose, bald eagles and the elusive gray wolf.
Treasures of Peru & Bolivia – Travel back to the time of the ancient Inca Empire and explore the temples and terraces of Machu Picchu, as well as the former capital city of Cusco in Peru. Visit Bolivia's historic cities Sucre and La Paz to discover the fascinating heritage of the region's indigenous population.
Scotland: History & Highlands – Be immersed in Scotland's history and legends on this nine-day journey that steps back in time on visits to spectacular castles, Iron Age museums and famed ruins that capture the Scotland of yore. Journey along the Scottish Highlands from Pitlochery to Portree and discover charming villages, glistening lochs and famed distilleries.
Cultural Wonders of Turkey – Delve into the fascinating history of Turkey on a journey to Istanbul, Pamukkale, Konya, Cappadocia and beyond.
New National Geographic Family Journeys with G Adventures:
Southwest Family Journey: Sedona, Zion and the Grand Canyon – With towering cliffs, colorful canyons, mesmerizing buttes and mesas, this journey through the Southwest makes for an extraordinary family adventure. Explore some of the region's most iconic landmarks, including the Grand Canyon, Montezuma Castle, Antelope Canyon and more.
Belize Family Journey: Rainforests, Beaches & Ancient Caves – With remarkable marine life, ruins and wildlife-packed jungles, Belize is the ultimate family travel destination and this eight-day trip will have you immersed in the people, places and customs of this stunning country. Float on tubes through breathtaking cave systems, spot jaguars at the Cockscomb Basin Wildlife Sanctuary, discover the ancient Maya way of life and snorkel along vibrant coral reefs.
Greece Family Journey: Stories of the Past – Go back in time and explore thousands of years of history on this nine-day journey through Greece. Experience a time long ago with interactive visits to the Acropolis, the Pantheon Museum and the Agora of Athens. Witness the past come to life with ancient games, treasure hunts and more fun for the whole family. Plus, enjoy swimming, snorkeling and exploring the surrounding iconic villages.
Ireland Family Journey: Castles, Folklore & Gaelic Traditions – Embark on a truly unforgettable family journey in Ireland – a land steeped in tradition and folklore. Marvel at the scenic splendor that makes up the renowned green landscapes including the Ring of Kerry, the Cliffs of Moher and Inisheer Island.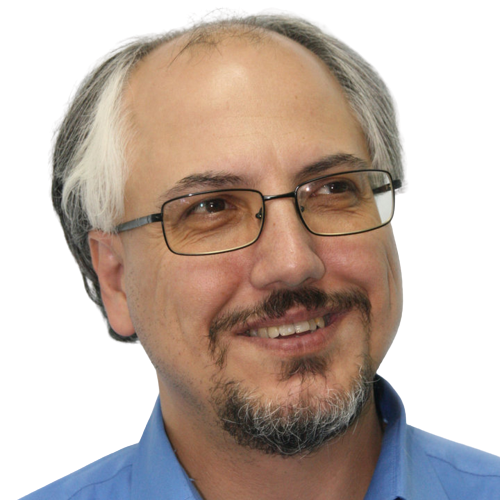 Theodore is the Co-Founder and Managing Editor of TravelDailyNews Media Network; his responsibilities include business development and planning for TravelDailyNews long-term opportunities.