Building New Tourism is the theme of the World Travel & Tourism Council's (WTTC's) Third Global Travel & Tourism Summit, scheduled to take place from…
Building New Tourism is the theme of the World Travel & Tourism Council's (WTTC's) Third Global Travel & Tourism Summit, scheduled to take place from May 15-16, 2003 at Vilamoura, Portugal.



Neil Armstrong – the first man to walk on the moon – has agreed to give the keynote address, heading an impressive list of speakers from the public and private sectors.



There is an urgent need to broadcast a message of strength, unity and recovery for the Travel & Tourism industry, said WTTC President, Jean-Claude Baumgarten, in announcing the Summit, and this message needs to be co-ordinated and driven from within the global industry. WTTC Members, governments, international organizations and the media will share in the discussions about New Tourism, and they will play an integral role in shaping the future of our industry.



Opening speeches will be made by hosts Sir Ian Prosser, WTTC Chairman and also Chairman of Six Continents PLC, and Andre Jordan, Chairman of Lusotur SA.



Participants on the panels and confirmed speakers to date are senior industry leaders:





Jorge Sampaio, President of the Portuguese Republic



Neil Armstrong, Astronaut



Phil Bakes, Chairman & CEO, FAR&WIDE Travel Corporation



Philippe Bourguignon, Former Chairman & CEO, Club Mediterannee



Jean-Claude Baumgarten, President, WTTC



David Clifton, Managing Director, Europe & Asia, Interval International



Edouard Ettedgui, Managing Director, Mandarin Hotels



Bernard Frelat, President & CEO, Rail Europe



Christian Gaeller, Senior Researcher, Deputy Director, University of St Gallen



Laurence Geller, Chairman & CEO, Strategic Hotel Capital



Mary Gostelow, Journalist



Peter Greenberg Editor, CNBC



Peter de Jong, CEO, PATA (Pacific Asia Travel Association)



Andre Jordan, Chairman, Lusotur S.A.



Geoffrey Kent, Chairman & CEO, Abercrombie & Kent



Ramsey Mankarios, Executive Vice President, Kingdom Holdings Co.



Paul McManus, President & CEO, The Leading Hotels of the World



David Mongeau, Vice Chairman, CIBC World Markets



Paulo Neves, President of the Algarve Tourist Board



Sir Ian Prosser, Chairman, Six Continents PLC & Chairman WTTC



Paul Slattery, Director, Otus & Co.



Ron Stringfellow, Executive Chairman, Southern Sun



Tom Wallace, Editor-in-Chief, Conde Nast Traveler



Philip Wolfe, CEO, PhoCusWright



Peter Yesawich, Managing Partner, Yesawich, Pepperdine, Brown & Russell



Aris Zarpanely, Vice President UK & Overseas, Siversea Cruises



The two days of Summit presentations and discussions will lead to the development of a new
blueprint
for the future of the industry. As the only global organization representing the private sector across all parts of the industry worldwide, WTTC is well placed to broadcast this message aimed at helping the industry meet the challenges of the future. The
Vilamoura Declaration III
will be officially signed at the conclusion of the Summit.
The Summit, which will follow
WTTC's Annual General Meeting
, provides a unique opportunity for all industry leaders to meet and network with government ministers and WTTC Members.
The Summit is being hosted by the Portuguese Government through Icep Portugal – Investment, Trade and Tourism, RTA – Algarve Tourism Board and Lusotur SA.
Sponsors of the event include
Air Portugal, American Express Company, and Insignia Hotels
. Over 100 leading companies from the Travel & Tourism industry have agreed to support this event which can be found on the website along with further information about the event, sponsorship opportunities and registration.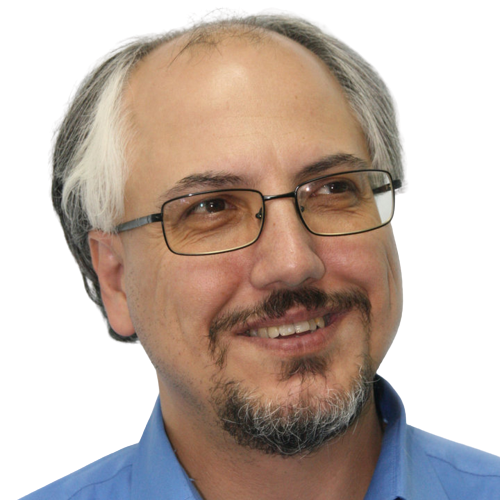 Theodore is the Co-Founder and Managing Editor of TravelDailyNews Media Network; his responsibilities include business development and planning for TravelDailyNews long-term opportunities.