Let's look at some of the more popular types of contemporary rings and their meanings.
When you search the internet for rings, the first thing to show up would be a wedding band or an engagement ring. But did you know that the jewelry industry offers hundreds of different types of rings?
History has seen incredible craftsmanship, from iconic historical pieces in museums to rare vintage pieces in classical Hollywood films. In light of this, let's look at some of the more popular types of contemporary rings and their meanings.
When did people start wearing rings
Did you know that rings were initially worn not as a symbol of love but of wealth?
The earliest rings were found during the 3rd millennium BC in the remains of the Indus Valley Civilization, made out of mud and beads. Some scarab rings made of precious stones were found in ancient Egypt, but they primarily became popular in 2040 BC.
It was during the ancient Greek period that silver and bronze began to be used to carve rings, which included various motifs and mythical allusions.
The third and fourth century AD saw the rise of more elaborate designs that would include sapphire, ruby, jade, crystal, and other such gemstones.
Types of rings that exist today and their meanings
1. Engagement rings
Perhaps the most popular form of a ring, the engagement ring was initially conceived as a marriage agreement between the bride and the groom. However, it was only during the Victorian era that they began to incorporate diamonds into them, which has led to the present-day engagement ring designs.
2. Wedding rings
In the US (and lots of other Western countries), people usually wear wedding rings on the fourth finger of the left hand. Because it is believed that it has a vein that leads directly to the heart, although that theory has been debunked, the tradition remained.
Wedding rings symbolize your everlasting love and commitment.
3. Birthstone rings
These are gorgeous pieces made of gemstones or your birthstones. These are supposed to bring you good luck and remove bad energies from your cycle.
4. Mood rings
Made of liquid crystals, the mood ring is supposed to change colors based on your mood. Developed during the 70s, they have continued to thrive in the grunge scene. However, as it has been revealed, the crystals change color based on the temperature of your finger.
5. Promise rings
These were typically exchanged during the serious phase of a relationship as a form of promise by the couple to each other. Today, they are even exchanged among friends and siblings!
6. Cocktail rings
As the name suggests, these are primarily aesthetic choices that became popular during the 1920s. A cocktail ring is larger than a normal ring. It usually has a fancy-color precious stone in a complex design or is surrounded by small diamonds. It came in several metal-stone combinations and was initially worn by women to complete their "swing" looks.
7. Commemorative rings
Commemorative rings are a wonderful way to commemorate an event, such as the birth of a child, a milestone, a personal achievement, or even a promise. These tend to be simple, more budget-friendly, and can be customized in any style.
8. Stackable rings
As the name suggests, these are several rings stacked on top of each other and are usually a great style statement. The best feature is that you can play around with different metals, including gold, silver, yellow gold, and rose gold.
9. Anniversary rings
Typically gifted during the decades or the jubilee celebrations of weddings, customized anniversary rings are some of the most coveted jewelry pieces in the world.
10. Mother's rings
Traditionally, these include the birthstones of each child worn in a cluster. But contemporary takes on the design include stacking, a simple band with parallelly aligned stones, and other updated cuts.
A 2022 unique wedding trend: Diamond rings made from the very essence of you
Have you ever thought of making a diamond engagement ring and wedding ring from the carbon extracted from your hair? Let's take a quick look at why the lab-grown diamond ring is on the rise.
1. More meaningful
Lab-grown diamond rings made from carbon extracted from an individual's hair are more meaningful than mined store-bought diamond rings. Not only is this unique, but it is also a beautiful way to celebrate the most joyful moment in life.
The amount of carbon in hair is slightly different from person to person. Like a US company, Sunny Eden™ makes diamonds from hair strands. 4 g of hair is required to make a lab-grown diamond. You may provide hair or mixed hair of yours and your partner's.
2. More affordable
Did you know that lab-grown diamonds are, on average, 30% less expensive than mined diamonds? Natural diamonds take hundreds of years to form and undergo a long evolution process. On the other hand, a lab-grown diamond takes a much shorter time and involves fewer human factors, which is why they cost considerably less.
3. More ethical
Historically, diamond profits were used to fund weapons, civil wars, slavery, and anti-government rebellions. Reports by Human Rights activists suggest that most families living near diamond mines in Africa undergo forced slavery, rape, unimaginable violence, and even death. Fortunately, lab-grown diamonds aren't tainted by such violence and are much safer for the environment.
Much of the diamond industry has come at the cost of human lives, fuelled by exploitative and unsafe working conditions. With the future of our world at stake, it is our responsibility to turn to more ethical and eco-friendly options. With diamonds becoming the symbol of love and friendship, a better alternative would be turning to lab-grown products.
4. Highly customizable
They use the same IGI certification and inspection process, which means they are the same as natural mined diamonds on both compositional and aesthetic levels. So be it the shape, size, or color, such a diamond can be tailor-made for your other half.
Like the US company, Sunny Eden™ offers various customization options, such as band engraving, laser inscription on the diamond, choosing the metal and the setting, etc.
We hope this article will expand your knowledge and help you learn more about some of the most popular ring styles that everyone should know about. And you may also consider adding a certain type to your jewelry collection.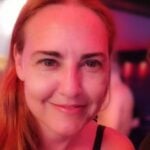 Tatiana is the news coordinator for TravelDailyNews Media Network (traveldailynews.gr, traveldailynews.com and traveldailynews.asia). Her role includes monitoring the hundreds of news sources of TravelDailyNews Media Network and skimming the most important according to our strategy.
She holds a Bachelor's degree in Communication & Mass Media from Panteion University of Political & Social Studies of Athens and she has been editor and editor-in-chief in various economic magazines and newspapers.