Aviation has come a very long way since the very first commercial flight 100 years ago to deliver the finest transportation system the world has ever known. For most of that time, international aviation has been guided by the principles of global standards and working together. It is long past time for all Latin American governments to adopt policies that are well-suited to aviation so that aviation can deliver the documented benefits of connectivity to the region.
Commander in Chief of the Armed Forces, Air Force General Jorge Rojas; International Civil Aviation Organization (ICAO) Secretary General Raymond Benjamin; Civil Aviation Director General, Air Brigade General Rolando Mercado Zamora; CAA Directors in Latin America and the Caribbean, FIDAE Executive Director, Aviation Colonel Jose Ignacio Nogueira; ladies and gentlemen, good morning. It is a pleasure to be returning to Wings of Change. When I first participated in this event in 2012, I was still relatively new to my position. Returning two years later, it is impressive to witness the energy and activity level in one of commercial aviation's fastest-growing regions.
This year we are celebrating the centennial of the first scheduled commercial airline flight, which took place between St. Petersburg and Tampa, Florida on 1 January 1914. From those small beginnings, commercial aviation evolved into the global air transport system that will safely connect some 3.3 billion travelers and 52 million tonnes of air cargo this year. This activity drives economic growth, creates jobs and facilitates business opportunities. By value over a third of goods traded internationally are delivered by air and some 57 million people owe their livelihoods to aviation. In the Latin American/Caribbean region -which I will refer to simply as Latin America- aviation supports more than 4.6 million jobs and $107 billion in GDP according to the most recent figures.
It is particularly gratifying that commercial aviation is expected to be profitable in our centennial year, which is certainly not something we can take for granted -at the industry level we have made a profit in only six years since the end of 2000. But things are looking up for 2014. Our current forecast is for industry earnings of $18.7 billion- an improvement on the previous two years. And it is the same trend for airlines in this region. We expect them to contribute about $1 billion to the industry's profitability which is more than double the $400 million that they earned last year.
While this is a positive trend, profit margins -the real measure of business success- are still razor thin. An $18.7 billion profit for an industry that generates $745 billion in revenues equals an average net profit margin of just 2.5%. Put another way, the average fare is about $200 (including ancillaries but excluding taxes) and airlines will make about $5.65 for every departing passenger. So, running an airline remains a very tough business.
Charting the Region's Future
With that as background, let's turn to the theme of this year's event, which is "Charting the Region's Future."
I am passionate about aviation and about the opportunities that aviation creates. Latin America is ripe with possibilities. It has a dynamic airline industry that has embraced cross-border consolidation to boost efficiency and competitiveness and deliver more value to customers. And it has a geography that is particularly reliant on air transport owing to the great distances between population centers, soaring mountain ranges and nearly impenetrable jungles.
But too many States in Latin America are at risk of missing out on the economic development that aviation connectivity fosters, because instead of seeing aviation as a catalyst, they treat it as a luxury item. While some -such as Chile and Panama- recognize the value of aviation, others are erecting physical and financial barriers to success, ignoring the lessons of places like South Korea, the Gulf or Singapore, which have placed aviation connectivity at the core of their development plans.
While there is no one-size fits all formula for aviation success there are firmly established principles that have stood the test of time, beginning with the Chicago Convention. As we are celebrating 100 years of commercial aviation, the Chicago Convention is marking 70 years since it was signed in 1944. It laid the groundwork for the post-World War II development of aviation with internationally recognized standards and practices developed through ICAO. Also important was the creation of an atmosphere that encouraged working together and that identified partnerships as fundamental to moving aviation forward.
The benefits of global standards and working together are apparent in all aspects of aviation but for the purposes of my discussion today, I would like to focus on some areas where I think Latin America needs to chart a new course in order fully to reap the benefits of aviation's connectivity.
These areas are:
Taxes and Charges
Infrastructure
Regulation
Taxes and Charges
Before starting into this discussion, however, I would like to address the extraordinary situation in Venezuela, where almost $3.8 billion in airline funds are being blocked by the government. I need hardly remind anyone here that this is not the government's money—it is money the airlines earned by providing air transportation to the citizens of Venezuela. The situation has caused airlines to cut service. Within the past year, 11 airlines operating in Venezuela have reduced operations between 15% and 78% -and a few have ceased flying altogether.
Airlines are committed to serving the Venezuelan market but they cannot sustain operations if they can't get paid for the services they provide. While the Caracas government has made promises recently to allow the airlines to repatriate their funds, it is crucial the government now take the next step and release the airlines' money-and that it do so at fair exchange rates.
The situation in Venezuela is unique. But even were airlines to receive all their funds tomorrow, Latin America would remain an extremely challenging place to do business owing to the high level of aviation taxes and fees in many countries. For example, a number of States in the region apply VAT and other taxes on jet fuel for international flights, which is in conflict with the Chicago Convention and ICAO agreements.
Overall, fuel expense across the region is around 14% higher than the world average. Brazil is even more extreme at 17% above the global average. Above average fuel expense is just one of many challenges. The World Economic Forum's Travel and Tourism Competitiveness Report shows that Brazil ranks 118 out of 140 economies in terms of the competitiveness of its ticket taxes and airport charges. Colombia is 125. Venezuela and Peru are nearly at the bottom at 134 and 135, respectively. High fees and charges impact a country's attractiveness as a destination and its competitiveness as an exporter.
Infrastructure
Charting a successful future for Latin America also depends on having sufficient airport infrastructure to support demand, which certainly is not the case today. Lack of capacity is widespread. In fact, only two economies, Panama and Barbados, rank among the top 35 countries for the quality of their air transport infrastructure according to the World Economic Forum. Among some of the larger economies, Brazil is ranked 131, Colombia is 105 and Mexico is 64.
While governments are gradually recognizing the need to improve infrastructure, there are many examples of where efforts are too slow or miss the mark.
The new international terminal at Bogota is modern and efficient. Unfortunately, it was built too small and already is at capacity.
Demand at Santiago exceeds the terminal capacity. Expansion is not expected to be finished until late 2019 at the earliest.
Quito inaugurated a new airport in early 2013, but it is actually smaller than the one that it replaced.
The Mexican government has decided to build a much-needed new airport for Mexico City, but construction will take five years at a minimum.
Several governments are looking to airport privatization and concessions to speed up infrastructure improvements. Creative ways to finance airport development are always welcome, provided they align with ICAO's policies on charges. According to ICAO policies, States are ultimately responsible for the economic oversight of commercialized or privatized airports. They must ensure that key charging principles of non-discrimination, cost-relatedness, transparency and consultation with users are followed. And that applies to both public and private airports.
It is no secret that Latin America has seen more than its share of privatizations that failed to deliver better and more efficient infrastructure because they did not follow global standards and practices.
As the region looks at a second round of privatizations or concessions, let me make clear what I see as the most important lessons:
Governments must define a robust regulatory framework with price caps, an index of future fee increases linked to efficiency gains, firm deadlines for infrastructure and service improvements and a single till model
Governments should not participate in privatizations as investors or owners to avoid any conflicts of interest
Bid criteria should include an experience factor for the new operator
Airlines must have a role in capital investment decisions
Governments also need to enable competition among service providers, particularly for fuel concessions.
It is also clear that whatever actions governments take, the capacity shortage in the region will not be solved overnight. The IATA Worldwide Slot Guidelines (WSG) is the standard at 165 slot-constrained airports. And because slot-constrained airports around the world apply the WSG, any local proposals that deviate from them have a major impact on airline operations and schedule planning. An airline operating from Sao Paulo to London needs a consistent set of rules at both ends of the route. A global system is critical. That is why we are concerned to see some governments in the region tinkering with slot regulations in the misguided hope of extracting additional capacity from congested airport infrastructure.
On the plus side, we have had a success in Mexico, where the government has committed to bringing Mexico City fully in line with the WSG in 2015. But that is balanced by proposals in Brazil to create a local punctuality requirement for slot allocation following the World Cup. We will be working with the government to demonstrate how the WSG can help ensure punctuality without local criteria which could cause global inefficiencies.
Adequate infrastructure is not just a challenge in Latin America; it has been with us almost as long as we have had an industry. This is why we have global standards and practices that have stood the test of time to manage new development and existing capacity. Latin American regulators and governments should follow these well-tested standards and policies to chart a path to a richer future.
Regulation
The global standard approach also is a good model for other areas of commercial regulation-passenger rights among them.
Already some 50 countries have implemented passenger rights regimes. And what has resulted is a mess of complex, conflicting and unmanageable rules. And in the worst case, they are so prescriptive that airlines cannot take extra steps to help their passengers.
Governments should certainly set some simple guarantees. But the Latin American approach to passenger rights has been among the most prescriptive, with proposed compensation among the highest in the world. For example:
A proposal in Mexico would increase compensation for cancellations to 300% of the ticket price, with compensation of US$1,500 for extended delays on long-haul flights.
In Peru the law dictates that passengers can change reservations for any reason without penalties, which limits airlines' ability to tailor their products and raises airline costs that have to be recouped.
And here in Chile, legislation is pending that would provide compensations in the case of cancellation or delay, regardless of whether the airline caused the delay. We have made our concerns known to the government and I am pleased to note that the response we have received has been supportive.
These are just a few examples of the kinds of regulations proliferating across the region. ICAO Member States at the 38th Assembly recognized that the glut of passenger rights regimes is not creating value. There is a need for high-level, non-prescriptive principles that are consistent with international agreements and that strike a balance between protecting passengers and maintaining industry competitiveness. IATA supports those conclusions and agrees with the need for greater convergence and compatibility. In fact, the industry core principles on consumer protection – unanimously adopted by IATA's membership in June – will serve as an input into this important discussion.
In summary, my message to governments is to:
Recognize that airlines want to get their passengers to their destinations with their bags, on time, all the time
Understand that we operate in a highly competitive industry in which customers can and do vote with their wallets
Seek industry input and conduct a rigorous cost-benefit analysis before considering new commercial regulations.
Where global standards exist, use them
Global standards and working together are crucial in addressing another significant challenge facing air travel: unruly and disruptive passengers.
IATA began collecting data about such events in 2007 and has recorded more than 15,000 incidents. One of the more colorful examples happened in Brazil this year. Bad weather delayed a GOL flight on the tarmac. Seven passengers got tired of waiting and decided to leave the aircraft by opening the over-wing emergency exit.
For international travel, such incidents are governed by a treaty known as the Tokyo Convention. This is a 1960's document that was designed for a different age and urgently needs updating. This week governments are gathering for a diplomatic conference at ICAO in Montreal to discuss revisions to the Tokyo Convention. The revisions would enhance the ability of law enforcement and other authorities to prosecute the small minority of passengers who are violent, disruptive, abusive, or acting in a manner which might endanger safety.
IATA supports the text of the updated protocol prepared by ICAO, in which a number of States including Argentina, Brazil, Chile and Mexico were involved. I would urge all governments in the region to support the revisions. And it is also an opportunity for governments to review their own domestic laws and regulations covering these events to ensure that they are aligned with global standards and best practices.
Environment
We also rely on ICAO for global solutions when it comes to managing aviation's carbon footprint. Governments and industry are aligned in our goal of achieving carbon neutral growth from 2020. The ICAO Assembly committed governments to developing a global market-based measure by the 2016 Assembly that will be critical to achieving that goal.
Europe has continued to pursue a regional scheme, although the majority of ICAO member states clearly rejected this approach at the last Assembly. Recently we had seen some movement in Europe to postpone including international aviation in its Emissions Trading Scheme in order to allow ICAO enough breathing space to work on achieving a global agreement at the next assembly. But as of today, the situation on the future of the ETS in the European Parliament remains unclear. We remain convinced that ICAO is the forum to reach a viable solution and hope that States throughout the world will join together towards that goal.
Latin America has been a strong supporter of the ICAO process on market-based measures. And airlines such as LAN have been very active in taking steps to reduce aviation's carbon emissions by introducing sustainable biofuels. LAN is also the first airline in the region to sign up for implementation of Stage 2 of the IATA Environmental Assessment Program, which has been developed to deliver a world class environmental management system for the airline sector.
Safety
Probably the most important example of global standards in aviation is in the area of safety. Flying is the safest form of transport in large part owing to global standards. Of course tragedies do happen. Our thoughts are with all of those involved in the loss of MH370. We hope to find out what happened and the cause so that we can continue to make flying even safer. That is how—over the last 100 years—we evolved flying from the world of daredevils to an everyday experience we often take for granted.
Examples of global standards that contribute to safety include ICAO's Universal Safety Audit Program and the IATA Operational Safety Audit (IOSA).
As you know, IOSA is a requirement for membership in IATA, as well as in ALTA. In the 11 years since it was created, IOSA has become the global benchmark for airline operational safety management. Of the 391 airlines on the registry, 151 are not members of IATA. And of the 45 Latin American airlines on the IOSA registry, not one has had a fatal accident in more than five years.
At the same time, we are not becoming complacent. We are rolling out Enhanced-IOSA, which will incorporate continuous safety monitoring. The response from airlines in the region has been very supportive with agreement to participate in Enhanced-IOSA from every airline we have approached. To support these efforts, IATA will host a two-day seminar in Bogota on Enhanced-IOSA at the end of May. We also have developed free online courses.
Conclusion
Aviation has come a very long way since the very first commercial flight 100 years ago to deliver the finest transportation system the world has ever known. For most of that time, international aviation has been guided by the principles of global standards and working together. It is long past time for all Latin American governments to adopt policies that are well-suited to aviation so that aviation can deliver the documented benefits of connectivity to the region.
At the beginning of my remarks I noted that we are celebrating 100 years of commercial aviation. Aviation changes lives for the better, contributes to global economic development and builds bridges between cultures. To help focus people on the contribution aviation makes to their lives, we have asked them to share their memories and thoughts on flight on the flying100years.com website. People—and airlines—are also tweeting on #flying100. I encourage all of you to participate in these activities. Join us in celebrating 100 years of connecting people, cultures and businesses and contribute to the conversation on how to make aviation even better in the next 100 years—in Latin America and the rest of the world.
Thank you.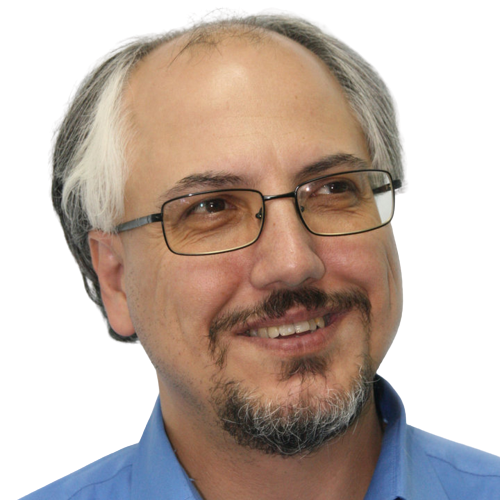 Theodore is the Co-Founder and Managing Editor of TravelDailyNews Media Network; his responsibilities include business development and planning for TravelDailyNews long-term opportunities.