New YouGov polling commissioned by South Western Railway shows 10% of the public have been subjected to such discrimination or abuse, while 15% have witnessed it, while travelling by train.
South Western Railway (SWR) has launched a major new campaign – called All aboard – to tackle discrimination and abuse on the railway and affirm that everyone is welcome on its network.
SWR believes that no one should face discrimination or abuse of any kind on its trains, at its stations, or anywhere else on the railway, and takes a zero-tolerance approach to such behaviour in all its forms.
The All aboard campaign encourages anyone who experiences or witnesses discrimination or abuse to report it by texting the British Transport Police (BTP) on 61016 or calling 999 in an emergency. Reports to the BTP can also be made using the Railway Guardian app.
The campaign is backed by new YouGov polling, commissioned by SWR, which reveals that:
10% of the public has been subjected to discrimination or abuse by a fellow passenger while travelling by train.
15% of the public has witnessed another passenger be subjected to discrimination or abuse by a fellow passenger while travelling by train.
While 52% of the British public say they are likely to report such discrimination or abuse, 56% are unclear about how to report it, and a further 11% say they don't know if they are clear (two thirds of the public in total).
Among those who say they are unlikely to or who don't know if they would report it, the most common reason is being unclear on how to do so (47% giving this reason).
SWR launches All aboard at the start of National Inclusion Week, a week dedicated to celebrating inclusion and taking action to create inclusive workplaces, with the ambition of making the railway a more welcoming and safer place for everyone.
From today, posters promoting the campaign will appear on trains and at stations across the network, alongside special announcements and social media posts. This will be accompanied by an internal campaign aimed at ensuring all SWR colleagues are free from discrimination and abuse at work.
At Southampton Central on Tuesday 26 and Clapham Junction on Thursday 28 September, customers and railway colleagues alike will be invited to sign an All aboard pledge that they will treat everyone with respect and report any incidents of discrimination and abuse.
SWR recognises that many incidents can go unreported and wants all customers and colleagues to be reassured that any reports will be taken seriously and investigated appropriately, in conjunction with the BTP and other authorities.
Stuart Meek, Chief Operating Officer of South Western Railway, commented: "Discrimination and abuse have no place on the railway or anywhere else in society. We want our customers to know that everyone is welcome on SWR, and we urge anyone who is subjected to or witnesses discrimination or abuse to report it to the BTP by texting 61016. This polling shows that one in ten of the public has been subjected to discrimination or abuse by a fellow passenger on the railway, and 15% has witnessed it. This is totally unacceptable, and we want to tackle it. It is encouraging that the public is likely to want to report such incidents, but the polling also shows that most of the public doesn't know how to. Our All aboard campaign is all about raising that awareness so we can get to a point where no one faces discrimination or abuse on the railway."
Huw Merriman MP, Minister for Rail and HS2, commented: "Passenger safety is my top priority and everyone should be able to go about their journeys in peace. While incidents of abuse and discrimination are rare, it's reassuring to see operators like South Western Railway highlight some of the challenges faced and the steps being taken to tackle them. I'm extremely proud of the British Transport Police's ongoing work and tireless commitment to protect passengers from unacceptable behaviour, and I encourage anyone who experiences or witnesses an incident to report it to them."
Seb Dance, Deputy Mayor of London for Transport, commented: "Everyone has the right to use public transport without fear of abuse or discrimination and TfL takes a zero-tolerance approach to both on London's transport networks. It's great to see South Western Railway launching this campaign to give passengers the confidence to report any discrimination they experience or witness on their network. Increased reporting and accountability will help to bring down instances of discrimination and abuse and build a better, safer transport network for everyone."
Charlie Doyle, Assistant Chief Constable of the British Transport Police, commented: "Discrimination and abuse have no place in today's society. Unfortunately, we still see too many cases of such behaviour, including on our rail network. Working with our industry partners, we endeavour to ensure that everyone feels safe travelling or working on the railways. I would encourage anyone who witnesses inappropriate behaviour or abuse to report it. Together we can make the railway network a hostile environment to offending."
Mark Killick, Wessex Route Director for Network Rail, commented: "It's really shocking to see the statistics that show the amount of discrimination and abuse some staff face across the rail industry. We stand for zero tolerance against this sort of behaviour, and no one should ever have to experience it in their work place. Network Rail recently launched its staff anti-abuse campaign titled 'Behind Every Uniform' – the aim of which was similar and reminds people that behind the uniforms there are real people with real lives, and we hope these campaigns are really eye opening for passengers and remind people that all staff working in stations or on trains deserve to be treated with respect."
SWR is one of the largest train operators in the country with over 5,000 colleagues and Britain's biggest and busiest station, London Waterloo, as its flagship terminus. It carries tens of millions of customers every year with services to Berkshire, Devon, Dorset, London, Hampshire, Somerset, Surrey, Wiltshire, and on the Isle of Wight.
The All aboard campaign builds on extensive work SWR is doing to make its vast network more inclusive and keep all customers and colleagues safe.
This includes the adoption of formal inclusion and diversity training and mentoring programmes and the creation of active network groups for supporting and empowering colleagues from under-represented and disadvantaged groups.
Since an initial trial in 2021, SWR has also been rolling out body-worn cameras for colleagues in roles such as guards, customer service assistants (including at the gateline), rail community officers, and revenue protection. They are now available at more than 30 locations across the network, supporting colleagues in deterring anti-social behaviour and acting as an important tool in the evidence gathering process.
Last year, SWR became the UK's second train operator to achieve the accreditation of the BTP's Safeguarding in Rail scheme for protecting and enhancing the wellbeing of vulnerable people on the railway.
The theme for National Inclusion Week 2023 is 'Take Action Make Impact'. National Inclusion Week was founded by Inclusive Employers, which awarded SWR a silver accreditation in the Inclusive Employers Standard earlier this year. SWR was also highly commended for Diversity & Inclusion in Rail at the 2023 Rail Business Awards.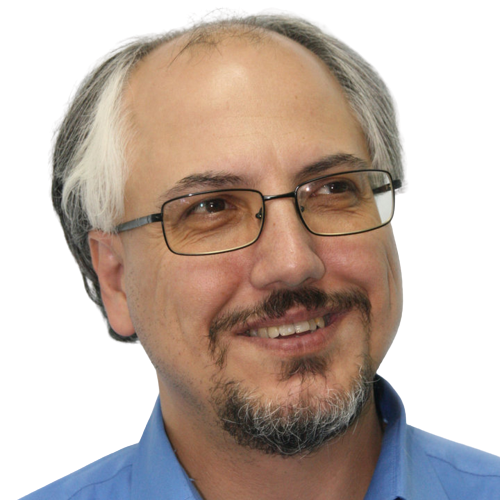 Theodore is the Co-Founder and Managing Editor of TravelDailyNews Media Network; his responsibilities include business development and planning for TravelDailyNews long-term opportunities.