A collaboration between the Houston Brothers and Lightstone, the destination boasts eight unique restaurants, bars, and nightlife venues
LOS ANGELES, CALIFORNIA – Immersive hospitality visionaries Mark and Jonnie Houston, in collaboration with Mitchell Hochberg of Lightstone, have launched a first-of-its-kind multilayered concept, Level 8. Revolutionizing Los Angeles' dining and social landscape, this dining, drinking, and entertainment experience features eight distinct and mesmerizing destinations, occupying the entirety of the eighth floor of the recently launched Moxy & AC Hotel Downtown LA, located directly across the street from Crypto.com Arena and the Los Angeles Convention Center.
Sprawled across 30,000 square feet of indoor and outdoor space, Level 8's story is told through the eyes of its fictional founder, Mr. Wanderlust. This expansive maze of concepts brings together a riot of seemingly disparate global influences held together by their connection to the culture of Downtown LA and by an artful combination of authentic cuisine, performance-driven nightlife, and interactive design.
Level 8 serves as a stage for some of LA's top culinary talent to create innovative chef-driven concepts, providing a truly unique destination in the city. Michelin-starred Chef Joshua Gil transports guests to a French-Teppanyaki experience at Maison Kasai and al fresco oyster and ceviche bar Mother of Pearl. Esquire Chef of the Year and LA native Chef Ray Garcia helms Qué Bárbaro, the South American live fire grill, and The Brown Sheep, a food truck serving "authentically inauthentic" Mexican street food with an Angeleno twist. Joel Robuchon protégé Chef Hisae Stuck heads up Lucky Mizu, inspired by the Japanese art of cooking with water: seiro mushi (steam) and shabu shabu (boil). Combined, under the guidance of Level 8 Executive Chef Richard Archuleta, the culinary concepts of Level 8 will showcase a culinary menagerie of experiences.
"Partnering with nightlife impresarios Jonnie and Mark Houston, the duo behind Los Angeles' most desirable and exclusive hospitality hotspots, from No Vacancy to Black Rabbit Rose, we've conceived a first instance destination that turns a night out into a transportive experience," says Mitchell Hochberg of Lightstone. "You can begin the night with a cocktail and live music at Mr. Wanderlust, choose from any of the three unique and innovative restaurants, and end the night with dancing at one of LA's hottest clubs, Sinners y Santos, and maybe a late-night taco – all designed for the city that's notoriously difficult to restaurant and bar-hop. Only the Houston Brothers have the curiosity and imagination to create this series of experiences, all threaded together, each epic in its own way."  
"What we have learned in our 20-plus years of opening restaurants and bars around LA is that people want more than just dinner or drinks out. They want to discover something new and come away with a sense that they've done something memorable, something different. Level 8 is all about creating opportunities for that kind of immersive discovery – it's a culmination of our experiences that pays homage to Downtown Los Angeles' rich heritage and history." shares Mark Houston.
The heart and soul of Level 8 is Mr. Wanderlust, a lively piano bar and jazz lounge with a theatrical spin where guests begin their journey. Mr. Wanderlust channels the eccentric globetrotting life of its namesake, a fictional adventurer whose collection of books, artifacts — and cocktail recipes — reflect his eclectic tastes. Golden Hour, a Miami meets Copacabana rooftop pool deck complete with a rotating carousel bar, features soaring views of magnificent sunsets and the Hollywood Hills. The pool deck transforms as the sun sets to an outdoor lounge with DJs and live entertainment. Finally, Sinners y Santos showcases two decades of Mark & Jonnie Houston's nightlife virtuosity, transporting revelers to an abandoned 19th-century cathedral which guests enter through a "confessional".
"Being from LA, we've always been immersed in the city's Latin culture, and embracing the overall culinary diversity of Los Angeles is a beautiful thing," adds Jonnie Houston. "Our trademark is a trifecta of a unique concept, a great cocktail program, and terrific entertainment, and the neighborhood provides us with so many unique cultural references that we can play off of. We've been waiting for the right opportunity to open Downtown and to fill a gap in Los Angeles by providing a pre and post-event destination for Angelenos and travelers alike from not only Crypto.com Arena, but also the nearby SoFi Stadium, Kia Forum, and Banc of California Stadium. With Level 8, we're really blowing it out of the water."
The design and conceptualization of Level 8 was led by Mark and Jonnie Houston in collaboration with Lightstone Design Studio, Undisclosable, and Basile Studio. Together, the team created a captivating maze of venues featuring theatrical moments at every turn, from a 40-foot Earth Harp stretched across the ceiling of Lucky Mizu to a trapeze artist descending from a chandelier in Mr. Wanderlust.
 "Whether you're coming from out of town or down the street, you can have a very different experience every time you visit," says Hochberg. "Anticipation is a very powerful emotion: People are passionate about encountering something they've never seen, tasted, or experienced before. It's the same urge that sent Alice down the rabbit hole. Together, Level 8 and Moxy & AC Hotel Downtown LA promise a multitude of new discoveries. Whichever adventure you choose, it's guaranteed to be captivating and unforgettable."
Mr. Wanderlust
The Level 8 journey commences at Mr. Wanderlust, a lively piano bar, and jazz lounge exuding the adventurous spirit of its fictional namesake, the globetrotter extraordinaire. This lounge boasts two intimate and atmospheric rooms, inviting all to embark on an exploration through his musical and worldly delights.
As guests step into Mr. Wanderlust, they are welcomed into a beautiful library adorned with intricate wood paneling and bookshelves showcasing Mr. Wanderlust's cherished experiences. A dark oak host stand serves as the centerpiece welcoming guests into the world of his adventures, while above, aerialists will gracefully swing from a chandelier, setting the stage for captivating performances throughout. The library also serves as a treasure trove of mementos featuring globally inspired rugs, collectibles, paintings, and black and white photos—each a prized souvenir echoing Mr. Wanderlust's travels.
Entering through a hidden passageway, the public may venture deeper into Mr. Wanderlust's home, where serpentine booths are upholstered in patterned fabrics, and intricate oak detailing adorns the walls. The lounge features a stage where Grammy-award winning artists will perform throughout the night, whilst silhouettes of mysterious performers can be seen on either side. As the evening unfolds, the stage is revealed, and a pianist or performer begins a show.
Indulge in a captivating journey through Mr. Wanderlust's global cocktail menu at the hands of Devon Espinosa. The wine program at Mr. Wanderlust is a meticulously curated selection by award-winning sommelier, Eric Railsback, that transports guests on a sensory voyage, offering a harmonious blend of old-world classics and innovative new-world discoveries. The exceptional selection of cocktails is the result of a collaboration with esteemed mixologists from around the world, including Julian Cox, Alex Day, and Dave Kaplan, Christian "Suzu" Suzuki-Orellana of Wildhawk and Kagano in San Francisco, Kate Gerwin of Happy Accidents in Albuquerque, among others. Each beverage is meticulously crafted to showcase the spirits and flavors of their respective regions, inviting guests to embark on a mesmerizing journey with every sip. Accompanying these libations, Level 8 Executive Chef, Richard Archuleta presents a globally-inspired omakase-style selection of small bites, ranging from the exquisite Caviar Toad in the Hole to the Braised Wagyu Beef "Cigarettes," and Grilled Cheese & Tomato Soup. For an extraordinary pairing, Espinosa additionally offers an omakase-like capsule experience, thoughtfully blending craft cocktails with select small plates by Archuleta. Await to be transported to the illustrious world of Mr. Wanderlust.
From Mr. Wanderlust, guests can embark on their culinary voyage through one of two secret speakeasy entrances. The first entrance leads to Maison Kasai, the French-Japanese teppanyaki restaurant helmed by Chef Joshua Gil. The second entrance entices guests to Lucky Mizu, a seiro mushi restaurant, crafted by Chef Hisae Stuck.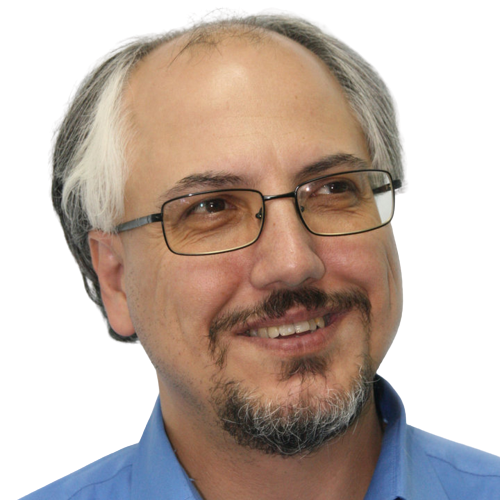 Theodore is the Co-Founder and Managing Editor of TravelDailyNews Media Network; his responsibilities include business development and planning for TravelDailyNews long-term opportunities.