Thompson Hotels continue Culture Lives Here programming by offering new, exclusive dinner party experiences at participating hotels, featuring bespoke menus and localized touchpoints.
CHICAGO – Hyatt Hotels Corporation announces the launch of 'A Taste of Thompson' Dinner Parties, offering guests, locals, and members the opportunity to personally curate and host dynamic dinner parties at Thompson Hotels globally. From exclusive menus and festive décor to carefully selected music and interactive entertainment, hosts can tap into the expertise of each property's culinary, mixology and event specialists to design every detail to perfection, setting the mood for a lively and memorable gathering for 6-20 special party guests.
The array of dining experiences – available exclusively through 'A Taste of Thompson' Dinner Parties – take place in intimate spaces throughout Thompson Hotels' signature rooftops, private dining and event spaces, and specialty suites, connecting diners and their guests with the authentic culinary culture of the 13 destinations in which participating properties are located through locally inspired touchpoints. Each hotel allows hosts to personalize their event from themed and custom designed menu options, including a Flamenco-inspired gastronomic journey at Thompson Madrid with bespoke additions like a personal photographer to capture the evening and the option to "take the elevator home" with a special guestroom option for the evening; an Asian-Pacific Northwest fusion menu complete with a whole tomahawk steak to be shared at Thompson Seattle; and a "La Parota," or "Dinner in the Wild" at Thompson Zihuatanejo, featuring a menu that takes patrons on a culinary adventure through Latin America.
"We see dinner parties as more than just gatherings – they're a canvas for creativity, a glimpse into the soul of a destination, and above all, a beautiful way to bring people together," said vice president and global brand leader of Hyatt's lifestyle & luxury brands, Crystal Vinisse Thomas. "As an extension of our ongoing Culture Lives Here programming, 'A Taste of Thompson' Dinner Parties aims to go beyond the expected, combining Thompson Hotels' distinctive vibe and elevated culinary approach with the memorable and meaningful connections we often experience when hosting at home. These new, personalized culinary experiences provide our hosts with the opportunity to be true arbiters of local culture, underscoring our brand commitment to inspiring culture-shifting moments, while also making the feat of hosting a dinner party effortless."
Offering a place to call home for an upcoming celebratory dinner, 13 Thompson Hotels and restaurants across the U.S., Mexico and Europe are participating with offerings available starting this month through the end of 2023 – from summer and fall parties, extending into "friends-giving" and the holiday season. Hosts and guests can expect an approachable and convivial soirée setting just like at home but without the cleanup – spotlighting both the latest dining trends and epicurean classics, including the dichotomy of highbrow/lowbrow, progressive meals, Instagrammable tablescapes, live entertainment, and more. See below for each specialized dinner party offering.
The Beekman, a Thompson Hotel's "Raise the Roof" dinner party experience offers guests exclusive access to the property's Turret Penthouse for a "high-low" four-course culinary journey by award-winning chef Tom Colicchio, featuring fried chicken, caviar, and a premium selection of Grower Champagne, plus bespoke sommelier service and personalized menus to take home.
The Cape, a Thompson Hotel's fully customizable, five-course dinner party menu highlights the distinct flavors of Cabo San Lucas, Mexico, featuring indigenous decor, an exclusive "Dinner Party only" traditional Jalisco treat, and the option to host in one of the property's show-stopping suites.
Thompson Atlanta – Buckhead's northern Italian dinner party, carefully curated by James-Beard-nominated chef Todd Ginsberg of signature Italian American restaurant Dirty Rascal, is inspired by Ginsberg's childhood and his mother's classic Italian American dishes. The family-style dinner in the restaurant's private dining room honors chef's culinary culture, plus it features a fun and interactive gin and tonic tableside service.
Thompson Austin welcomes dinner party hosts to "Hideaway" – an urban desert-themed dinner party experience, taking place in a Private Dining Room on the rooftop of Wax Myrtle's with a four-course, Baja-meets-Lone Star menu by executive chef Nick Erven, inspired by historic Texas recipes and traditions. An optional Texas wine pairing is also available.
Thompson Chicago invites diners and their palettes on a unique, progressive epicurean adventure throughout the hotel and chef's table experience with executive chef Jacob Verstegen including stops at the property's modern wine bar and cocktail lounge, Salone Nico, rustic Italian restaurant Nico Osteria and behind-the-scenes in the hotel's kitchen.
Thompson Dallas' luxurious sleepover dinner party takes place in the Penthouse Suite for an intimate, five-course, in room dining experience and wine pairing developed by two-Michelin star chef Danny Grant, of on-property wood fired Italian restaurant by Monarch. Featuring a seasonally-curated menu of specialty dishes like Ossetra Caviar service, Texas wagyu carpaccio and King Crab pasta, the offering is made complete with a 'recovery' breakfast for the hosts served the morning after.
Thompson Denver welcomes groups to take over the Thompson Suite for an intimate, unforgettable four-course dinner party affair set on the suite's outdoor patio with a menu inspired by the nearby Rocky Mountains, pre-batched Denver-themed cocktails, and a Victrola Bluetooth Record Player for the host to create the ambiance of their choice – whether borrowing from the property's vinyl collection or playing their own playlist via Bluetooth. The experience includes a specially curated "party favor," including a to-go dessert by pastry chef Yrianni Peraza Herrera.
Thompson Madrid's three-part dinner party journey, inspired by a Flamenco song and led by the property's celebrated Madrilenian restaurant group, La Ancha begins in the hotel's kitchen for an interactive 'masterclass' culinary demonstration. Then, an authentic Spanish dinner with a variety of wine is served in the two-floor Penthouse Suite or on the rooftop with interactive, Flamenco clapping and castanets classes. To end, guests are led to Hijos de Tomas, for a dinner party-exclusive specialty cocktail and VIP karaoke session.
Thompson Nashville invites guests and locals to the hotel's Goldtop Terrace for a menu of refined, Southern-style hometown favorites and customizable libations of either local beer or crafted cocktails to be enjoyed overlooking the vibrant Gulch neighborhood. The unforgettable night of true Southern hospitality includes an intimate performance by one of Music City's top songwriters.
Thompson San Antonio – Riverwalk's unique four-course dinner party menu by executive chef Dave Arciniega or "Gastro Hotel Art Tour" features a menu, cocktails and decor inspired by individual art works throughout the hotel. The immersive culinary journey begins in the lobby, next to the moody Solana Ballroom foyer, then to the serene Cenote Pool Deck, and lastly at indoor-outdoor rooftop lounge, The Moon's Daughters, for the final course. The culinary team guides guests through each course, explaining how it is thoughtfully prepared with an artist's individual work in mind.
Thompson Savannah offers a "One Night Only" customizable dinner party menu in its Savannah River-view Thompson Suite, tailored to the host's preferences by executive chef Victoria Shore of hyperlocal, signature restaurant Fleeting. With a menu featuring the season's best bounty, a custom beverage cart is available to complement the evening (for martini service, champagne, and even a whiskey cart featuring the property's own Thompson Savannah Select Single Barrel Rye), as well as a curated live set by a local DJ.
Thompson Seattle offers an Asian-Pacific Northwest fusion dinner party menu to be enjoyed in either of the property's Thompson Penthouse Suites, boasting views of the iconic Pike Place Market and Elliott Bay or the Olympic Mountains. The centerpiece of the evening is a mouthwatering, expertly-cooked tomahawk steak presented for the group by executive chef Chris Ingmire's team, to be shared communally, encouraging togetherness, plus a dedicated bartender to host an immersive mixology class and craft skillful cocktails infused with local ingredients.
Thompson Zihuatanejo in Mexico's "La Parota," or "Dinner in the Wild" is an outdoor dining experience designed to reconnect attendees with nature. Highlighting fresh products through a "less is more" philosophy, each choice of three dining experiences from wood fired beachfront restaurant Ceniza offers a journey through Latin America with the Ceniza tasting menu, "La Lupita" taco selection, or "Zanka Fish Market" catch-of-the-day menu, inspired by the heritage of and path traveled by chef Alessio Butti.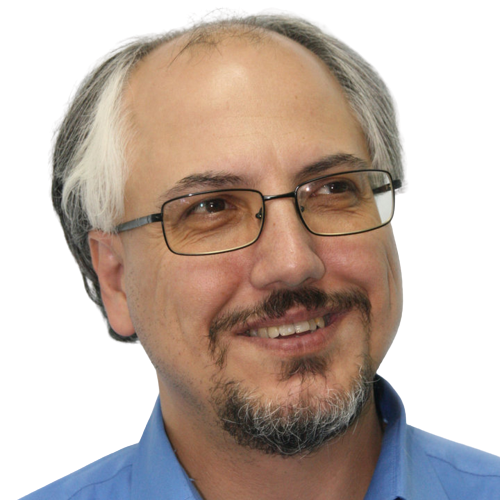 Theodore is the Co-Founder and Managing Editor of TravelDailyNews Media Network; his responsibilities include business development and planning for TravelDailyNews long-term opportunities.